Man gets 20 months' jail for molesting younger sister with mild intellectual disability: Report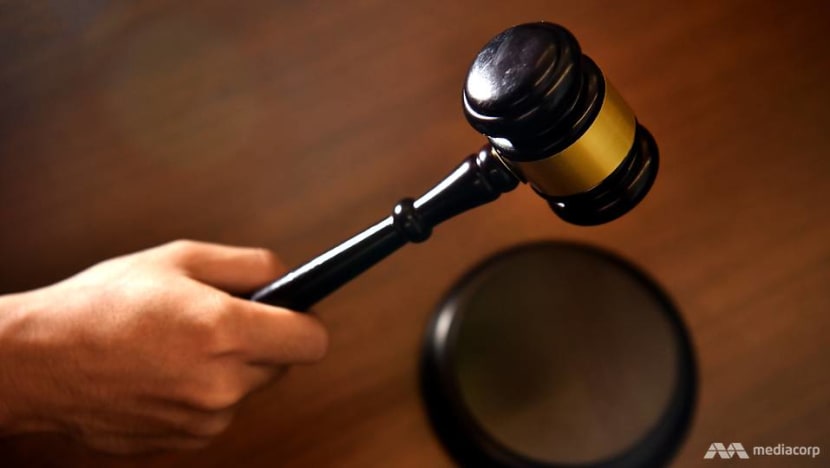 SINGAPORE: A 22-year-old man man was sentenced to 20 months' jail on Wednesday (Sep 1) for repeatedly molesting his younger sister who has a mild intellectual disability, TODAY reported.
He pleaded guilty to two counts of outrage of modesty, with another three charges taken into consideration for sentencing. The incidents took place in 2018.
The man cannot be named due to a court order to protect the identity of the victim, who is three years younger than her brother.
According to court documents, the siblings lived together in a four-room flat with their father, aunt and two uncles at the time of the offences. Their mother had moved out of the flat sometime in 2008.
On one occasion in 2018, the victim returned home from school and was putting her clothes on in her bedroom after a shower when her brother entered the room, court documents stated.
Nobody else was home at the time.
Her brother used a toothpick he had taken from the living room table to poke the victim's private parts, court documents stated.
When she cried out that it hurt, he removed the toothpick and threw it into a dustbin.
He then proceeded to remove her T-shirt and molested her. She raised her voice and told him to go away, court documents stated.
Sometime after this incident, the victim was in bed watching television when her brother came and sat beside her. They were alone in the flat.
He pulled aside her shorts and underwear and molested her. She told him that it hurt and moved his hands away, court documents stated. He then told her not to tell anyone what he did and left the room.
When the victim asked him why he had touched her, he said that he had broken up with his girlfriend.
His offences came to light on Dec 20, 2019 after she told her counsellor that her brother had sexually abused her. A week later, the counsellor took her to make a police report.
The man was assessed twice at the Institute of Mental Health (IMH) last year.
While his intellectual abilities were found to be "within the extremely low to borderline range" and his adaptive abilities "below-average to average ", he did not meet the criteria for intellectual disability, court documents stated.
His borderline intelligence did not cause him to commit the offences, it added.
In March 2019, the victim was seen by a psychologist at IMH's Child Guidance Clinic and assessed to be "functioning in the extremely low range of intelligence". She was diagnosed with mild intellectual disability.
The assessment also suggested that she lacked awareness of social norms and the conventional consequences of behaviour. As a result, she would likely require continued guidance and supervision to help her guard against the undesirable influence or treatment by others, court documents stated.
VICTIM HAS BAD DREAMS ABOUT HIM
Deputy Public Prosecutor Sarah Siaw sought two years' imprisonment, saying the victim had written in an impact statement about being "very scared" and having bad dreams about her brother, reported TODAY. She was also uncomfortable with other men and boys.
Since October 2018, she has been staying in a shelter for teenage girls who are abused and in need of care and protection.
"We recognise he was a young offender and therefore would have lacked maturity ... He was remorseful for what he did and pleaded guilty at the first opportunity," said the prosecutor as quoted by TODAY.
In mitigation, the brother repeatedly said that he would not do it again and pleaded for District Judge May Mesenas to give him a chance. He told her that he had worked as a restaurant waiter and wanted to become a photographer in the future.
When the judge asked if he had apologised to his sister, he said that he "never had the chance" to do it and had not seen her in a long time.
Ms Siaw noted that an IMH report stated that he had apologised for his offences.
His sentence was backdated to his date of remand — Jul 21 this year.
For each molestation offence, he could have been jailed for up to two years, fined, caned, or received any combination of the three.