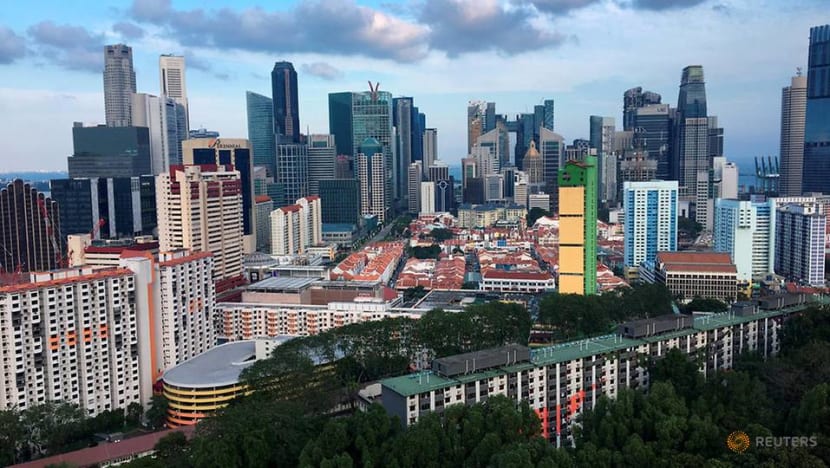 SINGAPORE: The life insurance industry reported a 20 per cent on-year increase in new business premiums for the first half of this year to reach a total of S$2.02 billion.

This follows a record year in 2017, which was the first year the industry crossed the S$4 billion dollar mark in total weighted new business premiums.

Speaking to the media, President of the Life Insurance Association (LIA) Singapore Mr Patrick Teow said, "This year's midpoint is already much higher than last year's midpoint, so if momentum continues, we will cross $4 billion for sure."

The LIA announced the industry results on Monday (13 Aug).

Compared to a year ago, the year-to-date total sum assured, which includes individual life and health insurance rose 19 per cent to S$66.3 billion in June 2018 from S$55.9 billion in June 2017, pointing to an increase in protection.

"We are happy that protection for people is increasing and that tells us that people are taking a serious look at their financial health," said Mr Teow.

According to the association, there has been a slight shift in customers' interest away from participating products, to both non-participating products and investment-linked products, attributed to insurers' new product launches as well as improving economic conditions.

"If everything stays stable and balanced, I think Singaporean's momentum of satisfying their protection needs as well as their retirement needs will continue," said Mr Teow.

Even with the robust performance, he noted that there are challenges ahead. "We are still optimistically cautious that this momentum will continue to run through, but we are not isolated from what is happening in the market right now, with the trade war and how it will pan out."

Key actions for the industry to help individuals enhance the adequacy of their insurance protection will be released alongside a qualitative protection study later this year. Findings from the qualitative study aim to better inform the industry on the challenges faced by consumers and how LIA can address the concerns.