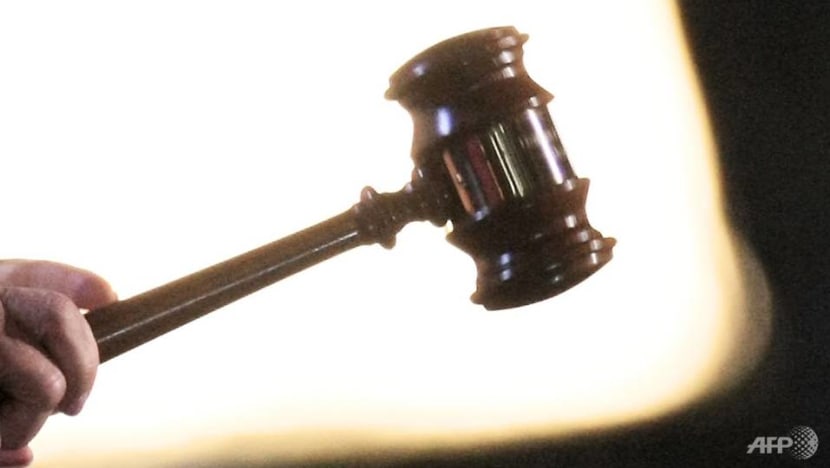 SINGAPORE: A 45-year-old woman who pushed her Indonesian maid so hard that it left blood on the toilet wall was on Friday (Sep 21) sentenced to 13 months' jail.
Rospidah Tukiman had been furious that her maid, Tumijah, did not tell her that her daughter fell on an escalator and injured her leg in February 2016.
The maid, now 32, also bought Rospidah the wrong lunch and gave her a dirty spoon, further angering her, the court heard. Tumijah also did not give one of Rospidah's two daughters her lunch.
According to Tumijah's testimony, Rospidah scolded her and pulled her from the living room to the bathroom of their Bukit Panjang flat.
Tumijah retreated to the far wall and Rospidah pushed her head against it, leaving blood on the wall. 
Rospidah then used a shower head to hit Tumijah on her head and hand, before telling her to clean up the blood.
The next day, Tumijah ran away from the flat and eventually made a police report after hesitating over whether she should do so.
Tumijah had been working for Rospidah for four years, the court heard. She worked seven days a week, had her salary withheld by her employer and did not have a mobile phone.
ROSPIDAH DENIED EARLIER STATEMENT WHILE ON THE STAND
In a statement given to the police, Rospidah admitted that Tumijah's head hit the wall after she pushed her.
"This is the first time I have hit my maid," she said. "I admit I hit Tumijah and she is the only maid I have hit."
However, she later denied saying this while giving testimony, claiming that she never used the word "hit" and that it was incorrectly translated.
According to Tumijah, Rospidah's husband went to her house in Indonesia last September, going down on his knees to beg her not to return to Singapore to attend court.
He also offered her money, Tumijah said.
However, the defence argued that Rospidah's husband was giving Tumijah a chance to explain her wrongdoing. He claimed to have filed a police report saying that Tumijah stole money and hurt his children. 
The purported police report was not tendered in court. Rospidah's husband later said on the stand that his Indonesian relatives were the ones who filed the police report.
Rospidah was found guilty in July of two charges of voluntarily causing hurt. The other charge was for an incident in 2015, when she used a fork to forcefully poke Tumijah's hand.
Rospidah's defence lawyers, Amolat Singh and Cheryl Ng, argued that the incidents were isolated and brief.
They said the offences were "not part of a series of multiple incidents which escalated in nature and severity", and that there was no evidence that Rospidah intentionally hit Tumijah in order for her head to strike the wall.
In addition to her jail term, Rospidah was also ordered to pay S$3,500 in compensation.
She is appealing against her conviction and sentence.