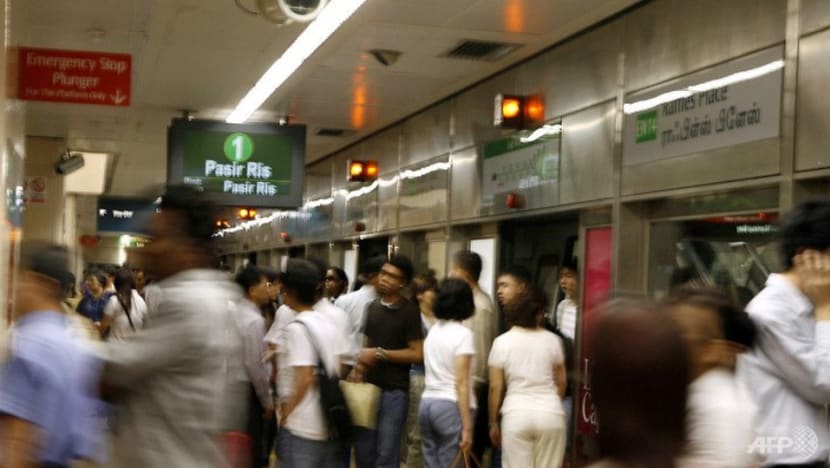 SINGAPORE: A man who allegedly slapped a 69-year-old SMRT employee was charged on Wednesday (Aug 29) with one count of voluntarily causing hurt.
Shafuan Juraimi, 21, is accused of slapping Mr Gian Cheng Kuan once on his face with his right hand at about 7.30pm on Jun 25 this year.
He was at the train platform at Raffles Place MRT station eating when he was spotted by Mr Gian, an SMRT service ambassador who was performing crowd control duties.
Consuming food at a train station or on a train is an offence under the Rapid Transit Systems Act. Offenders can be fined up to S$500.
When Mr Gian told Shafuan not to eat, Shafuan did not comply and instead started to drink from a bottle.
When advised again, Shafuan allegedly slapped Mr Gian before fleeing.
The police were informed about the incident later that day and identified Shafuan with the aid of closed-circuit television images and ground enquiries.
Shafuan intends to plead guilty and will be back in court next month.
For voluntarily causing hurt, he can be jailed up to two years, fined up to S$5,000, or both.
Ms Margaret Teo, SMRT's vice-president of corporate communications, told Channel NewsAsia that SMRT's station staff need to be able to "work in a safe and orderly environment where they are respected and listened to".
"Any physical or verbal abuse against public transport staff will not be tolerated and will be reported to the authorities," she added.