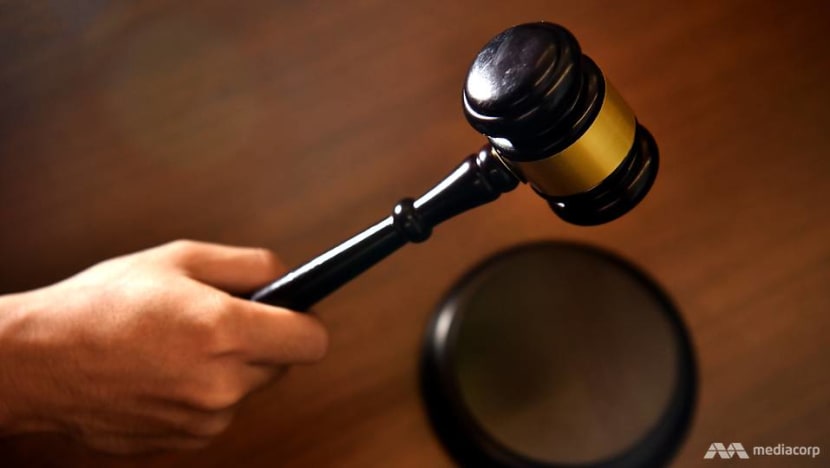 SINGAPORE: A Singaporean man who fled to Indonesia after committing robbery and using criminal force on a police officer was sentenced to jail and caning on Wednesday (Oct 31).
Kamarulzaman Abdul Rahman, 49, had committed the crimes in 2008, before fleeing to Indonesia where he remained at large until he was deported from Batam.
He pleaded guilty to the two charges on Wednesday and was sentenced to jail for five years and four weeks, along with 12 strokes of the cane.

Kamarulzaman robbed a Malaysian woman, Ms Lee Mee Chin, in a lift at Block 466, Crawford Lane at about 10.30pm on May 27, 2008.

He punched her in the face, head and upper body and ran away with her handbag.

An eyewitness, Mr Soh Wee Siang, called the police. Ms Lee was taken to hospital where she was found to have suffered injuries including a 2cm laceration on her forehead and bruising on her cheek and arm.
Among the items she had in her bag were about S$150 in cash, RM20, her work permit and Malaysian NRIC, an EZ-link card and a few ATM cards.
ACCUSED SPLASHED WARM DRINKS ON POLICE OFFICER
Some six months later, on Nov 17, Kamarulzaman was spotted eating at a table at Block 10, North Bridge Road.
A police officer, Mr Lim Lam Pheng, was on plainclothes duty when he saw the accused. Accompanied by two colleagues, Mr Lim approached Kamarulzaman to confirm his identity.
The trio identified themselves as police officers, showing their warrant cards to Kamarulzaman. One of them asked Kamarulzaman for identification documents.
Kamarulzaman placed his NRIC on the table, but then started shouting and asking why he was being checked.
The three officers warned him to calm down or risk being arrested. Kamarulzaman stood up suddenly and splashed two cups containing warm beverages on Mr Lim.
Mr Lim and his colleagues tried to constrain Kamarulzaman, but he resisted violently, toppling the table and chairs before fleeing. The officers gave chase but lost sight of him.
The police laid an ambush at his home but this, too, was unsuccessful. Investigations revealed that he had left Singapore at 2.08pm that day, about half an hour after the tussle with the officers.
Kamarulzaman was arrested on Feb 21 this year.

For committing robbery, Kamarulzaman could have been jailed for up to 14 years and given at least 12 strokes of the cane. 
For using criminal force on a public servant, he could have been jailed for up to four years, fined, or both.