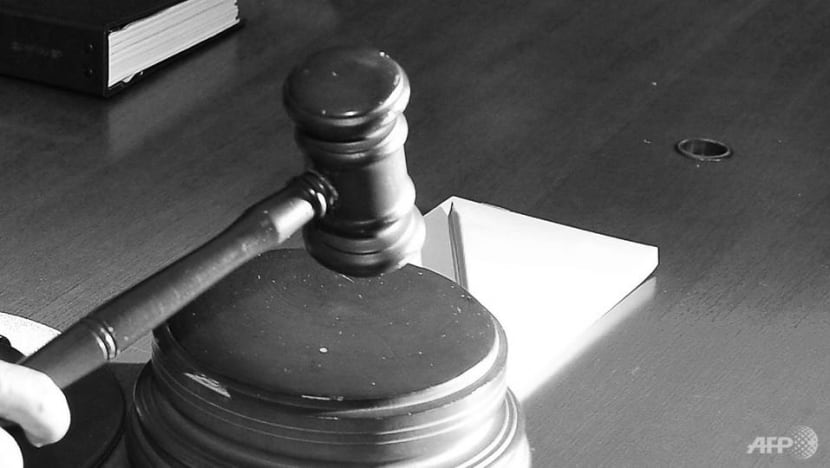 SINGAPORE: A 36-year-old man who opened a car door, causing a motorcyclist to crash to the ground in a fatal accident, was jailed for two weeks on Wednesday (Aug 15).
The 27-year-old Malaysian motorcyclist sustained serious facial injuries because of the accident and died in hospital on the same day.
At about 9.30pm on Feb 22 last year, Eswaran Balakrishnan was in the front passenger seat of a car that had stopped at a red light along Ang Mo Kio Avenue 3, towards Ang Mo Kio Avenue 1.
The car was driven by his girlfriend, the court heard. As Eswaran was having an argument with his girlfriend, he wanted to alight from the car, his defence lawyer said.
He opened the door once and closed it. The car was in the fourth lane of a six-lane road, while the victim was riding his motorcycle in between the fourth and the fifth lanes, on the left side of the car.
When the motorcycle was parallel to the left side of the car, Eswaran opened the door a second time, hitting the motorcycle. The bike was pushed forward, falling to its side and skidding, while the victim fell to the ground.
A forensic pathologist certified the cause of death as head injuries consistent with a road traffic accident.
Deputy Public Prosecutor Soh Weiqi asked for a sentence of at least three weeks' jail, saying that the accused should have checked for traffic before opening the door. 
She said that the traffic light had turned green and the accused should have expected that there would be vehicles, calling his actions "rash" and "reckless".
Defence lawyer Peter Keith Fernando asked the court to impose "a relatively stiff fine" on Eswaran instead, saying that he was "a man of no prior convictions".
District Judge Chay Yuen Fatt agreed that Eswaran had performed a dangerous act.
"It's not even the side of the road, it's lane four of a six-lane road," he said. "I know this road, Ang Mo Kio Avenue 3, it's a very busy road."
He took into account Eswaran's plea of guilt and sentenced him to two weeks' jail for one charge of causing death by a negligent act.
He allowed a deferment of the sentence to next month, as two of Eswaran's family members had died recently.
He could have been jailed for up to two years, fined, or both.