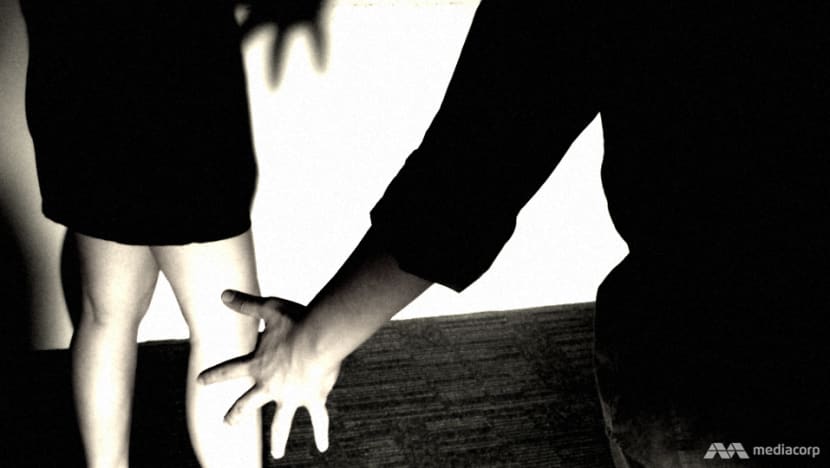 SINGAPORE: A 28-year-old Indian national who spiked his flatmate's drink with the intention to rape her afterwards was on Wednesday (Jun 6) sentenced to two years and 10 months in jail, and three strokes of the cane.
The victim cannot be named due to a gag order.
Annadurai Prabakaran, a private hire bus driver, started having thoughts about having sex with his flatmate, a 21-year-old Indian national, on Dec 8 last year, according to court documents. However, he had not spoken to her before, and thought she would not consent to sex.
"He thus planned to drug her and have sexual intercourse with her while she was asleep," court documents stated. 
The next day, he bought two of what he thought were sleeping pills for S$2 from a makeshift stall in Geylang.
He used one pill to do a test; to ensure that the pill would be colourless when dissolved. Three days later, he put the other pill into a bottle of water that his flatmate had left unattended.
VICTIM SPAT OUT WATER
The victim took a sip of the water and spat it out when she realised it tasted bitter. Suspecting that Annadurai might have put something into her water, which appeared cloudy, she called her uncle's friend. The friend, a female, turned up at the home with a man.
Annadurai admitted to them that he had put the pill in the water and pleaded for forgiveness, according to court documents. Then, he grabbed the water bottle from the man while he was holding it, and poured the water out. He then dropped the bottle on the floor.
The man called the police, and a small amount of water that remained in the bottle was sent to the Health Sciences Authority (HSA) for analysis, the court heard.
The HSA toxicology report revealed that the contaminated water contained Sildenafil, a drug for erectile dysfunction treatment. It may cause effects such as headache and nausea.
Annadurai also pleaded guilty to obstruction of justice.
For giving the victim a substance with the intent to commit an offence, he could have been jailed up to 10 years, fined and caned.