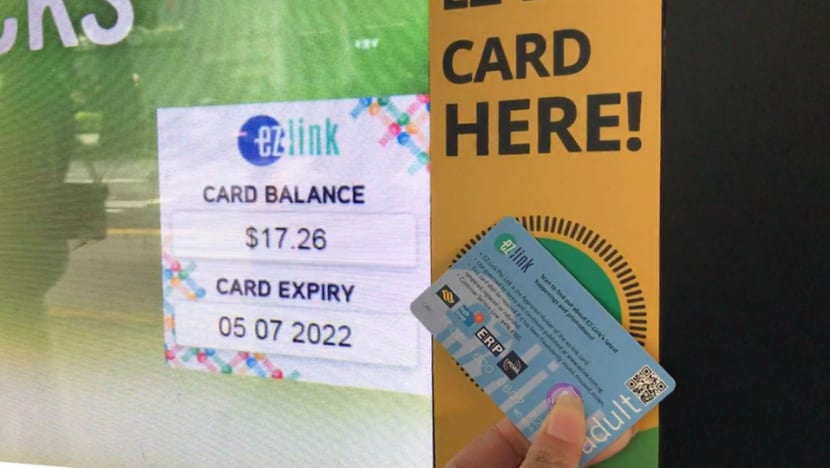 SINGAPORE: The mastermind of an EZ-Link card cheating scheme who absconded to Malaysia for four years while on bail was sentenced to five years' corrective training on Thursday (Sep 20).
In 2010, Mohammed Faizal Zhairudin, who is now 41, bought credit card details from an accomplice who worked at a bar, and used them to make unauthorised top-ups on multiple EZ-Link cards.
He paid bartender Mohamed Sufian Mohamed Sabri S$30 for each set of credit card details. In all, he bought 29 sets of details.
After he obtained the credit card details, Faizal would use them to top up the value of the EZ-Link cards online, via a card reader connected to his laptop.
He would then take the EZ-Link cards to ticketing counters at MRT stations and obtain cash refunds. In all, he made S$13,000 by obtaining refunds from 40 EZ-Link cards.
The court heard that Faizal met Sufian in prison while they were serving sentences for other offences.
After he was released, he asked Sufian - whom he knew was working at Kazbar - to steal the credit card details for him.
His ruse was discovered by the vice-president of legal and contracts at EZ-Link, who realised that someone had been using a stolen credit card to top up an EZ-Link card online before getting refunds from ticketing offices.
Faizal pleaded guilty to 23 charges, with another 252 charges taken into consideration.
On top of his EZ-Link card scheme, he also forged an ANZ credit card application and used the credit card to purchase more than S$9,700 worth of items.
Separately, he also stole a wallet that had been left behind at a petrol station in 2010 and used the cash, EZ-Link card and cash card inside.
The total amount involved in all his crimes was about S$23,000, said Deputy Public Prosecutor David Koh, adding that Faizal did not make any restitution.
ACCUSED FLED TO PULAU UBIN, THEN MALAYSIA
After investigations began in 2012, Faizal absconded while on police bail and hid on Pulau Ubin.
He left Singapore illegally in 2012 and fled to Malaysia, where he was arrested in 2016 by the Royal Malaysian Police and repatriated to Singapore in September that year.
The prosecutor asked for five years' corrective training, pointing out that Faizal's "staggering number of offences" was a result of planning and premeditation.
He added that his absconding was a serious aggravating factor, and said that Faizal was a recalcitrant offender with a long string of offences, which increased in variety and scope.
Faizal's defence lawyer Barry Delaney asked for five years' jail instead, saying that five years' corrective training "would be unduly harsh" on a man of Faizal's age.
He added that Faizal had been embracing religion and missionary work.
Corrective training is a separate regime from imprisonment, usually imposed on repeat offenders. There is no early release for corrective training.
The judge agreed with the prosecution and said that corrective training would be "adequate for reform".
Faizal's accomplice Sufian was previously sentenced to seven years' jail and three strokes of the cane for his part in the crime, as well as an unrelated drug offence.