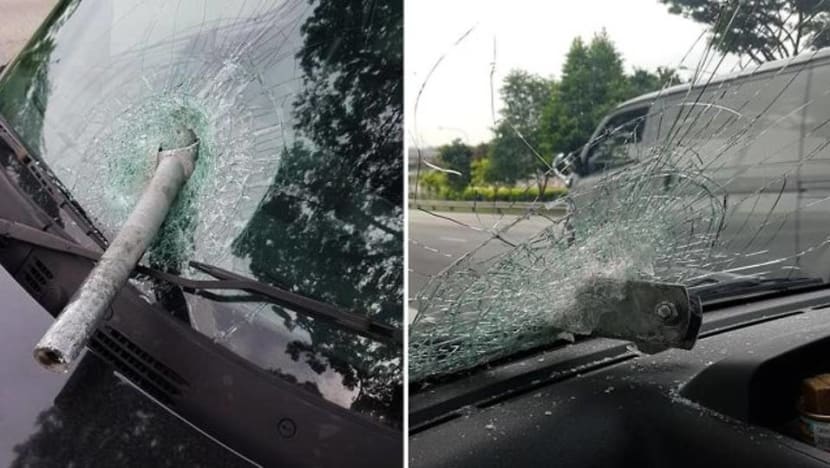 SINGAPORE: A 31-year-old man was taken to hospital after a metal pole smashed through the windscreen of his van while he was travelling along the Tampines Expressway (TPE) on Tuesday (Aug 7).
The incident occurred along the TPE towards the Seletar Expressway before the Punggol exit.
"While driving at 70km/hr at TPE towards Punggol, this metal pole came flying towards me out of nowhere," the man, Facebook user Rasyid Epvmc, shared in a Facebook post on Friday. "Most probably it's Thor's training weapon."
"It pierced through my windscreen," he said, adding that he had managed to pull over to the road shoulder.
He told Channel 8 News that he was driving when he saw the metal pole flying towards him, but he did not know where it came from.
Photos and video accompanying his post show a metal pole piercing the windscreen of his vehicle, with bits of glass and debris seen on the inside of the vehicle.
The police said they were alerted to the incident at around 5pm and that the man was taken conscious to Khoo Teck Puat Hospital. 
Police investigations are ongoing.