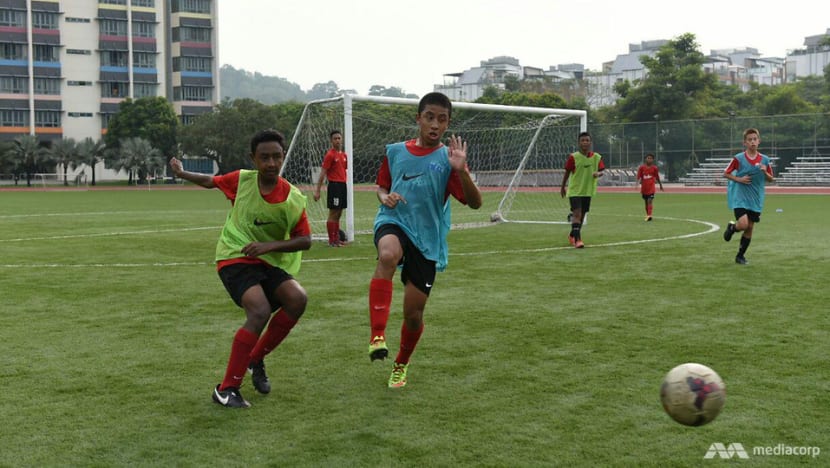 SINGAPORE: The National Trades Union Congress (NTUC) plans to form a new association to support instructors and coaches, it said on Monday (Aug 13).

The National Instructors and Coaches Association (NICA) aims to look after those who teach sports, music, fitness, dance and wellness in schools and communities.

They make up about 5,000 full-time freelancers, including those who coach at Sport Singapore and People's Association, and co-curricular activities at schools.

"NTUC has been working with various groups of coaches and instructors, and we realise that they face similar issues, common threats and training needs," said NTUC assistant director-general and director of the Freelancers and Self-Employed Unit Ang Hin Kee.

He added that due to the nature of their work, these coaches and instructors are susceptible to physical injuries or illnesses that can easily put them out of work for weeks without income. 
Hence, NICA will introduce an insurance plan catered to their needs, in line with recommendations made by the Tripartite Workgroup on Self-Employed Persons. 

NICA members will be able to enjoy up to 50 per cent discount off their premium for the first year for a prolonged medical leave insurance product. 
NTUC said more details on the insurance providers and products will be announced at a later date.

Mr Ang estimates that the insurance plan will cost about S$1 a day, providing coverage of about S$50 to S$80 daily. NTUC is in talks with several insurers, both local and foreign, to find a suitable plan, he added.

Justin Teh, a freelance netball coach, told reporters that as it is now, freelancers are "fragmented" throughout the industries and have no bargaining power. 

"There's no organisation or united front that looks after our welfare, contracts and our progress," Mr Teh said. 
"With the new association, it brings together a huge body. This representation will give us the ability to speak to buyers and also form a tripartite alliance with stakeholders." 
Labour chief Ng Chee Meng said instructors and coaches he had met told him that they felt government procurement systems can be "fairer" to the coaches and instructors.

"Their wages have not risen for quite a few years and because of the market competition, their services, in terms of remuneration, have been somewhat depressed," Mr Ng said. 
"So coming together as NTUC, I think we can afford better representation for them as a group to better understand their needs and to work better with Government." 

NICA members can enjoy a "full suite" of NTUC benefits, including insurance coverage against death and disability, a S$250 training voucher for courses, as well as deals and discounts with merchant partners.

It will cost S$117 a year to join.
NTUC expects the association to be formed by the end of the year.