Nurse testifies that man offered her S$50 to record him as vaccinated without taking his jab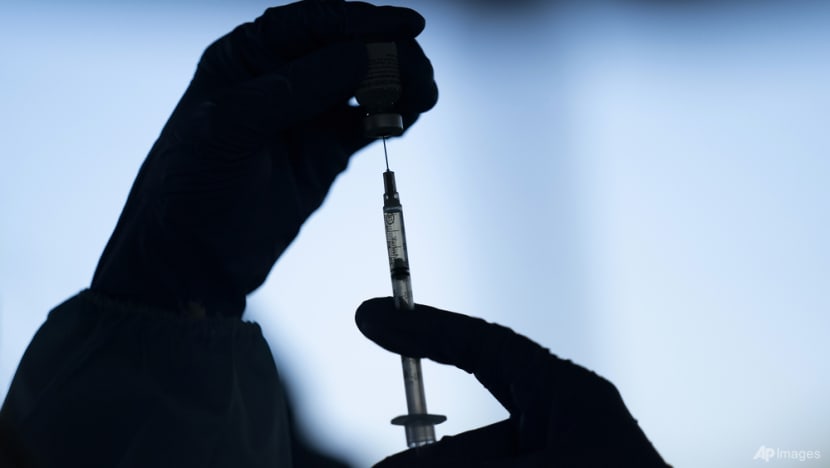 SINGAPORE: A man went on trial on Monday (Oct 3) over a charge of offering a S$50 bribe in exchange for his medical records to reflect that he had received his second COVID-19 vaccination jab.
Kelvin Tan Li Ming, 35, contested the single charge of corruption which allegedly occurred at the Healthway Vaccination Centre @ Choa Chu Kang Community Club on Oct 26, 2021.
The prosecution's first witness was Ms Eunice Lee En Hui, the part-time vaccination nurse who was allegedly the target of Tan's proposed bribe.
Ms Lee told the court that she was employed by Homage Home Care at the time, providing Pfizer jabs. She said that when she first met Tan at the booth in the vaccination hall, she verified his name and identification card number.
She also checked his records in the medical system and saw that he had already received his first dose of the COVID-19 vaccine.
While she was verifying Tan's details, Ms Lee said he asked her if it was OK for him to give her S$50 in return for recording in the system that he had received a jab, when in fact he had not.
Ms Lee said she told Tan "no", and asked him why he did not want to be vaccinated, since he had already received his first dose.
"He mentioned he doesn't believe in the whole COVID-19 situation," she said, and that according to Tan, Singapore brought in the Pfizer shot "for stocks, for Singapore's economy".
She then testified that Tan said that he was getting vaccinated because his new job required him to be and he also asked what would happen if he offered her more money.
Ms Lee said she then told Tan that she could not do this, as it was "something to do (with) my integrity and my licence".
She said that Tan replied that "integrity is not important", and said that he had found work after being jobless for a long time.
"So I told him that integrity is very important, maybe that's the reason why he has been jobless for so long," said Ms Lee.
Tan, who was on remand and defended himself, asked the judge at this point if he could object now or later. He was given various tips by both the judge and prosecutor on how to make arguments and cross-examine the witness.
Ms Lee said she was in shock as it was the first time she was in such a situation. She kept the vaccine vial, fearing Tan might use it as a weapon, and reported the incident to her manager. She said she wanted to ensure that Tan had not bribed the first nurse who gave him his first dose, and to prevent future incidents if he were to return. 
When she saw Tan sitting in the observation area despite not taking a jab, she asked him to leave the hall.
A police report was later filed against Tan.
ACCUSED CROSS-EXAMINES WITNESS
In cross-examination, Tan objected to several things Ms Lee had said. He first claimed he never said exactly that he would give her S$50 for her to edit the system.
"I did not say that I would give you S$50 in exchange for you to write or record or edit in the system," said Tan.
"I did ask two questions. If I can remember vaguely - (the first one was) can you edit the system, then we talked for a while. After that, I asked you a second time - is S$50 enough. These two questions are not in succession and are different, not joined together."
He asserted that he did not offer Ms Lee any money, but Ms Lee stood by her claim that he did.
Tan then questioned Ms Lee about her years of experience and if she had encountered any difficult patients in that time.
"If a patient approached you and said I'm having things, I don't know what's happening to me, how would you answer?" asked Tan.
"I will ask them to see a doctor or I will inform the doctor," replied Ms Lee.
"Can you tell your experience about one bad patient encounter? How did you resolve the problem?" asked Tan.
"It's confidential," replied Ms Lee, and Tan responded: "OK no problem."
When Tan asked Ms Lee if she had ever made a mistake in her 10 years of work experience as a nurse, Ms Lee said she had not.
"So you are perfectness ah," said Tan.
"No one is perfect, I'm just being professional," answered Ms Lee.
The court also heard that the investigation officer on the case who took Tan's statement had tested positive for COVID-19 and might have his testimony postponed or changed to a testimony by video recording.
The trial continues. If convicted of offering a bribe, Tan can be jailed up to five years, fined up to S$100,000, or both.