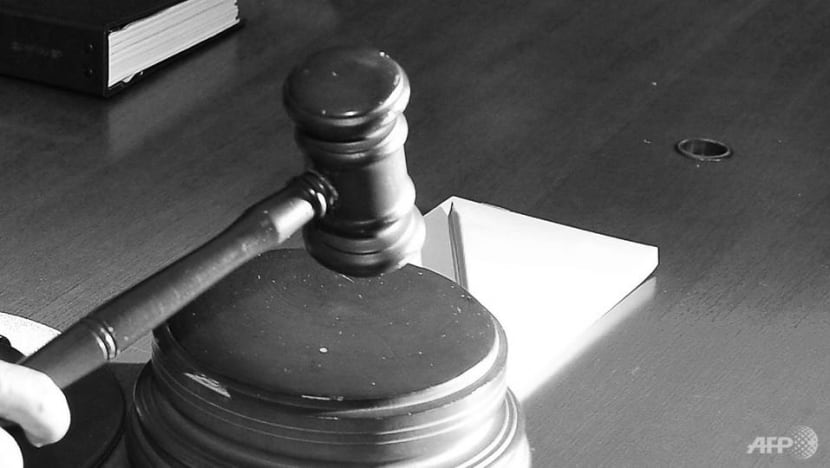 SINGAPORE: A 26-year-old man who committed multiple offences including robbery, trying to set a petrol station on fire and living on a prostitute's earnings was given jail, caning and a fine on Thursday (Aug 2).
Leung Shun Kit, who was a Grab driver at the time, first robbed a man who owed his alleged accomplice a debt in March last year at Geylang.
They robbed the victim of S$4,330 worth of items and cash, helped by one other man. The victim was left bleeding from his nose and was bruised on his face.
A few months later in August last year, Leung was arrested with two other men and three women by a party of officers from the Street Walker Task Force of the Criminal Investigation Department.
Several condoms were found in Leung's car, and investigations revealed that he was managing the prostitution activities of the three women - Thai nationals aged between 21 and 22.
Investigations found that Leung had started out by working as a runner and driver for another man, Lim Keng Hee. Leung would approach men in Geylang to ask if they wanted to have sex with a Thai woman.
He would then ferry interested customers and their selected woman to a hotel, earning S$10 per trip.
However, Lim was convicted of drug-related offences in July 2017, and Leung started managing his own girls, as he had obtained the contacts of a few of them while working for Lim. He also had the contact of an agent in Thailand who provided Thai women who came to Singapore to work as prostitutes.
Leung's other related offences include receiving a prostitute, living off a prostitute's earnings and procuring a prostitute from Thailand.
HE JOINED IN TO PUNCH A MAN IN GEYLANG
In October last year, Leung punched a 29-year-old Indian national in Geylang, with five other pimps.
One of the pimps had approached the victim, asking if he wished to engage the services of a prostitute.
The victim declined and the pair got into an argument. The victim hurled vulgarities at the pimp and tried to run away, but was detained by other pimps, who began punching his face and body.
The commotion drew Leung's attention, who joined the group and punched the victim in the face. 
The victim managed to break free and fled, seeking the assistance of police officers when he saw a police car passing by.
HE TRIED TO START FIRE AT A PETROL KIOSK
The offences did not stop there. In February this year, Leung drove a rental car to the Singapore Petroleum Company (SPC) Tampines petrol station at about 2am.
He asked a pump attendant there to pump S$30 worth of petrol into his car. The pump attendant repeated Leung's order for confirmation, and Leung said he wished to have S$33.33 worth of petrol instead, having factored in his entitlement to a 10 per cent discount at the petrol station.
As the pump attendant tried to clarify the amount of petrol Leung wanted, Leung grew agitated and they started arguing.
The pump attendant then retreated into the convenience store and waited in the storeroom, while Leung retrieved an aerosol can and a lighter from his car.
He lit the lighter and sprayed the air freshener from the can over the open flame of the lighter at the petrol kiosk.
The air freshener did not catch fire and no damage was caused to the petrol station. Leung then paid for his petrol and left the station, while an SPC employee made a police report later that day.
Leung was sentenced to six strokes of the cane and a jail term of three years and 20 months on Thursday. He was given a fine of S$18,000, which he will have to serve eight weeks in jail for if he cannot pay the amount.