SINGAPORE: A train delay on the East-West Line on Tuesday (Aug 14) was caused by a "power fault", SMRT said. 
In a tweet at 7.08pm, the train operator advised commuters to expect 20 minutes' additional travel time between Queenstown and Tuas Link. 
Free regular bus services were available between Lakeside and Tuas Link stations, it added.
At 7.19pm, SMRT updated that train services were progressively being restored as the power fault had cleared. 
Additional travel time of 10 minutes between Queenstown and Tuas Link was still expected, it said in the update. 
At 7.40pm, SMRT updated that train services between the stations had resumed and that free regular bus services had ended. 
Technician Low Ken, 50, told Channel NewsAsia that he had to alight at Joo Koon instead of Pioneer, where he was headed, as the platform doors for the west-bound trains at Pioneer MRT station could not open. 
The doors on the other side of the platform could not close, he added.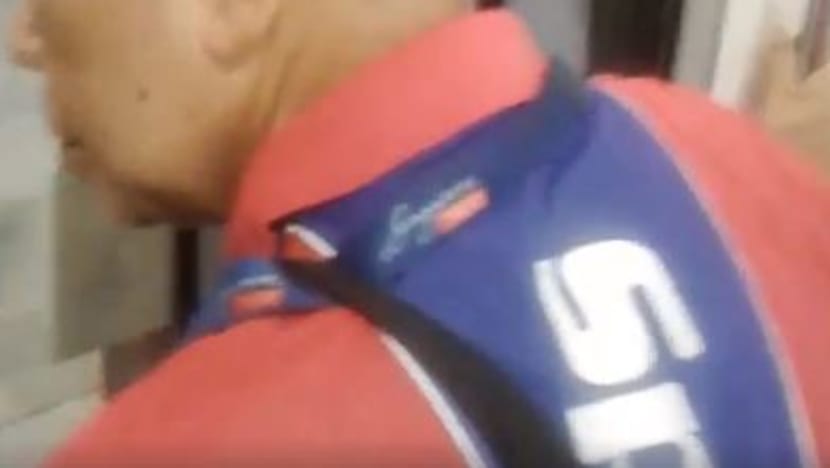 Mr Low said that he had to take a bus back to Pioneer. 
"Train cannot move already so took bus at Joo Koon interchange," he said, adding that many commuters were not alerted of the issue at the time. 

Ms Serena Yeo, 29, was at Redhill when she was alerted to the train delays. 
She had to alight at Boon Lay, where she continued her journey to Joo Koon via a free bus service. 
Around the same time, commuters at Boon Lay station reported hearing the fire alarm go off and seeing the Singapore Civil Defence Force (SCDF) at the scene.