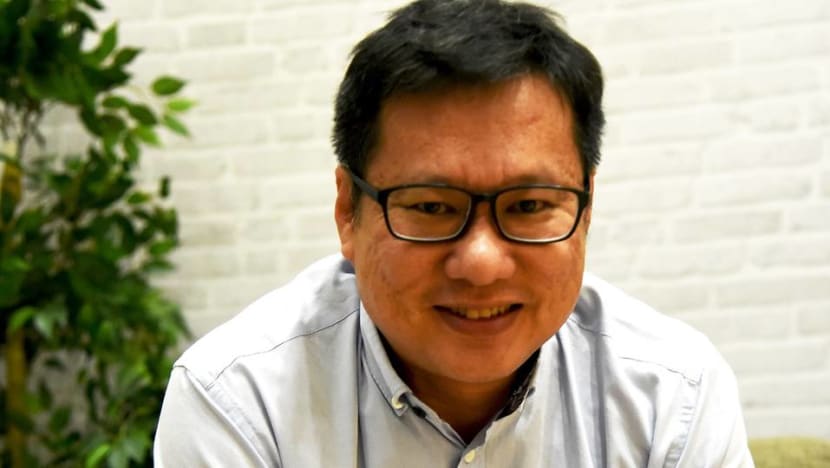 SINGAPORE: The Promote Mandarin Council has appointed Mediacorp's head of Chinese editorial content as its new chairman. 
Mr Chua Chim Kang's two-year term began on Aug 1, said the National Heritage Board in a media release on Wednesday (Aug 29). 
He took over the role from Mr Seow Choke Meng who led the council for seven years.

Mr Chua said he looks forward to working with council members to promote the Chinese language.
"The Speak Mandarin Campaign is well-placed to play a greater role in the promotion of Chinese language, culture and values," he said.
"I look forward to building upon the foundation that Mr Seow has laid, and to working with the council members from various backgrounds, as they bring with them the wealth of knowledge and experience in their areas of expertise."

In thanking the outgoing chairman for his contributions, the council highlighted the various initiatives that Mr Seow introduced. 
These included the Parent-Child Talent Competition launched in 2013, which provides opportunities for parents to bond with their children while learning and speaking Mandarin.

It noted that the recently concluded 2018 edition of the competition drew a record number of registrations.
In addition to the appointment of Mr Chua as Chairman, the council also welcomed 11 new members.

They include the Ministry of Education's director of Mother Tongue languages Heng Boey Hong, Singapore Chinese Cultural Centre's programmes director Lee Ee Wurn and Nanyang Technological University's adjunct associate professor Liang Wern Fook. 
The Speak Mandarin Campaign celebrates its 39th anniversary this year. It was launched in 1979 by Singapore's founding Prime Minister Lee Kuan Yew to improve communication among Chinese Singaporeans from the various dialect groups, as well as to support the bilingual policy.
Over the years, the campaign has evolved to include the promotion of Chinese culture.