After midnight queues, a quiet first morning at Woodlands Checkpoint as Singapore-Malaysia land borders reopen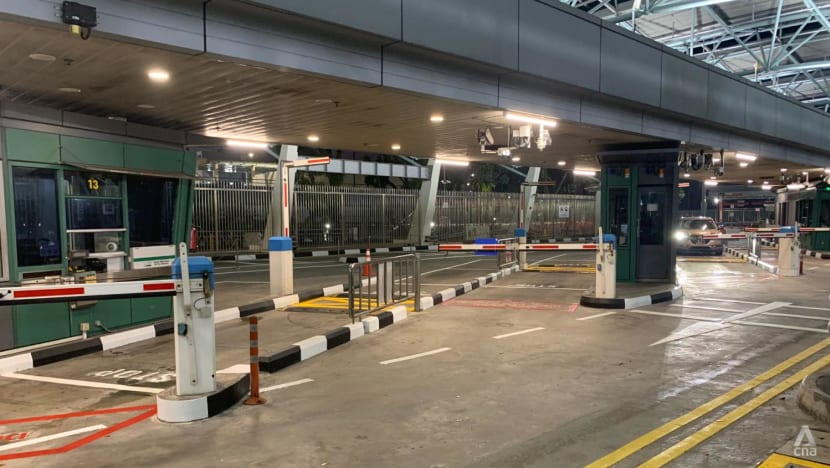 SINGAPORE: Aside from an initial flurry of excitement, replete with honking vehicles and raucous crowds, it was a largely quiet affair at Woodlands Checkpoint on the first morning of the full reopening of the Singapore-Malaysia land border.
The reopening marks the first time in two years that fully vaccinated people can travel freely between both countries by private transport without the need for COVID-19 testing or isolation. 
When CNA arrived at the passenger pick up point at Woodlands Checkpoint at 5.30am on Friday (Apr 1) morning, there was barely a trickle of travellers, a stark contrast to the snaking queues just hours earlier.
There were similar scenes at the checkpoint's bus hall where, at 6am, lines had yet to form. In anticipation of a surge in travellers the Immigration & Checkpoints Authority (ICA) had opened new automated lanes.
At the vehicular departure zones, there was a smattering of motorcycles and even fewer cars from 6.30am to 7am.
More than 11,000 travellers had cleared the Woodlands and Tuas checkpoints as of 7am this morning, said ICA. The lines of people, cars and motorcycles that had formed at 11pm had all but disappeared by 1am.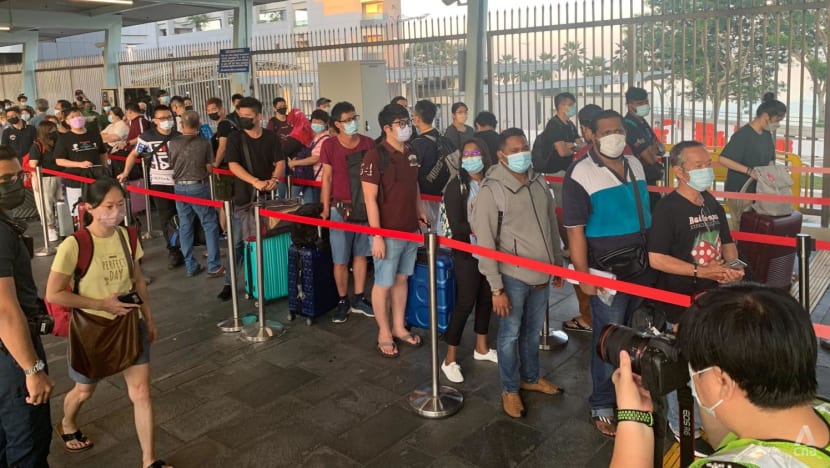 Most of the travellers at the Woodlands Checkpoint were waiting at the bus concourse for the cross border shuttle bus. At about 7.30am, there were about 100 people in line.
As the morning progressed, a steady stream of travellers began to leave and enter Woodlands Checkpoint, with numbers picking up from earlier in the morning.
One of those entering Singapore was Mr Jaghan Segaran. He told CNA that this was his first time entering Singapore in two years. He said he was happy to cross the border for his first day back at work at a tandoori restaurant in Singapore.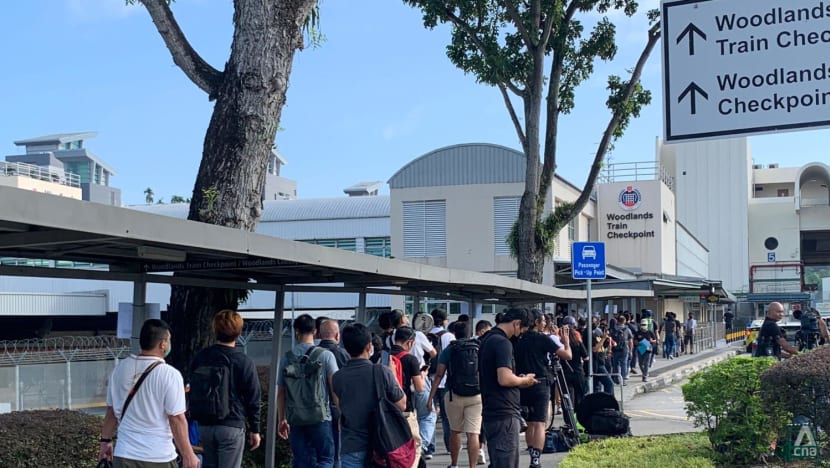 "I was scared (that it might take a while to cross) … I didn't know how it would be after two years away," he said. "After two years, I'm very excited."
There were others crossing the border for more personal reasons.
Malaysian Audreyanni Audrey had not met her fiance in person since the start of the pandemic. Restricted to daily video calls, the 25-year-old could hardly contain her joy at finally making the trip to Singapore. 
"I feel very excited and happy," she said. "I want to meet him and jalan jalan (go for walks)."