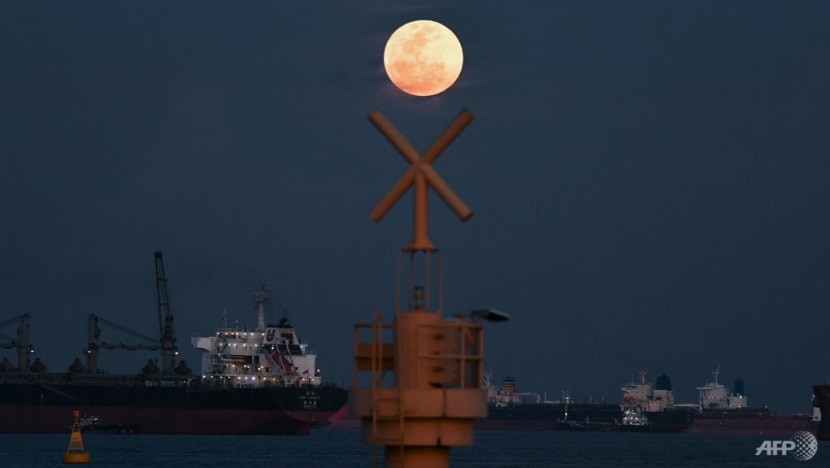 SINGAPORE: A "strawberry supermoon" was seen over Singapore on Tuesday (Jun 14) evening, with some residents sharing photographs of the unusually large and bright celestial sighting.
According to NASA, the term supermoon refers to either a new or full moon that occurs when the moon is within 90 per cent of perigee – the point at which the moon is closest to Earth.
A "strawberry moon", meanwhile, is a full moon that occurs during strawberry harvest time. This name is of Native American origin, said NASA, adding that it is also known as the mead, honey or rose moon in Europe.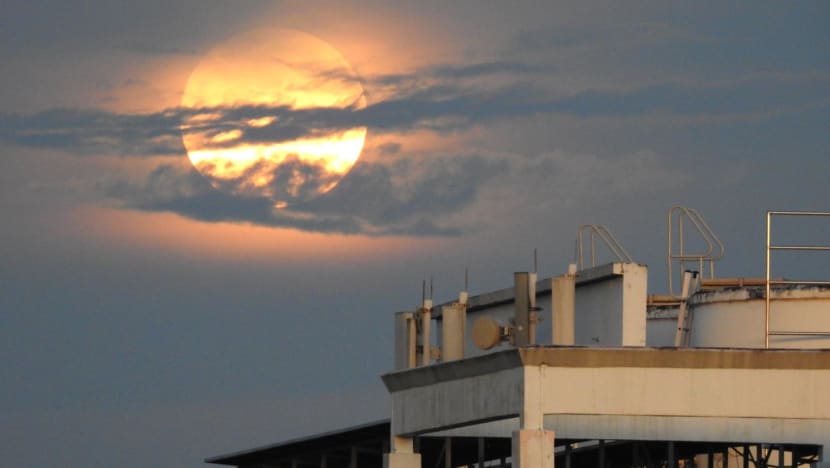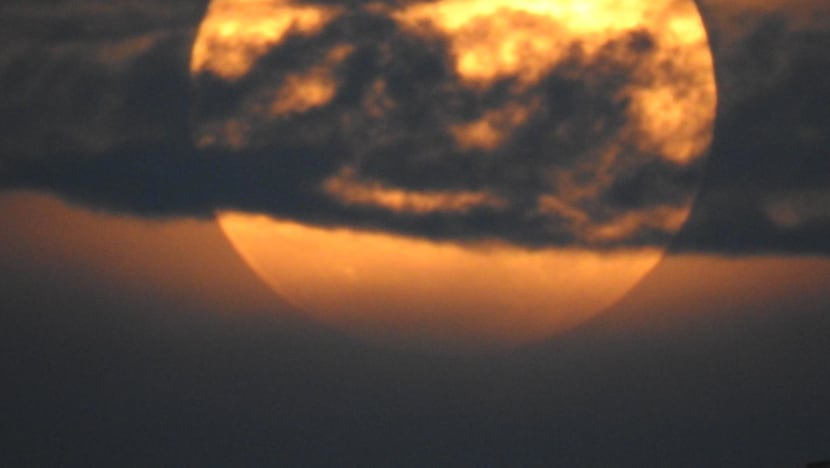 CNA reader A Kannan captured the strawberry supermoon from Woodlands Avenue 5 when it had just risen from the east.
"The moon does not look like a strawberry, neither is it pink in colour. However the name of this rare natural phenomenon was given by Native American tribes," said the 56-year-old public servant who is an avid moon photographer.
Mr Kannan added that Tuesday's sighting is said to be the lowest full moon of the year.
"NASA said the moon will only rise just 23.3 degrees above the horizon because the event is coming just ahead of the summer solstice on Jun 21," he said.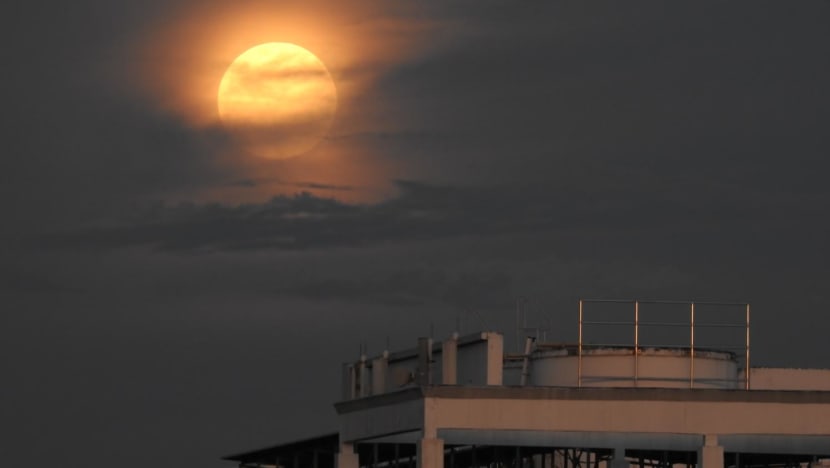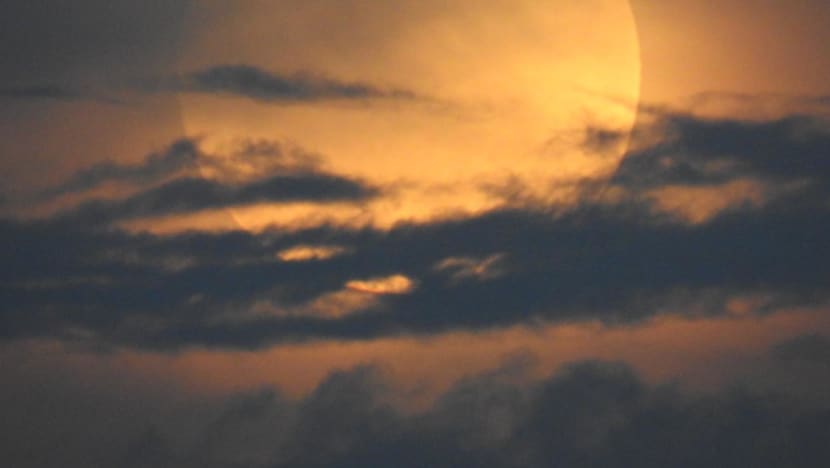 Supermoons only happen three to four times a year, according to NASA data, and at their closest point, supermoons also appear about 17 per cent larger and 30 per cent brighter than the faintest moon of the year.
"NASA said that it will give people a chance to spot craters and mountains on the lunar surface using a good telescope … I was thrilled to see the moon as the skies were favourable and moon visibility was excellent," said Mr Kannan, who has been photographing the moon since 2012.
Several members of the public Facebook group Stargazing Singapore also shared photographs of the celestial phenomenon, taken around 7.30pm. Facebook user Carmen Chin sighted the strawberry supermoon at East Coast Park.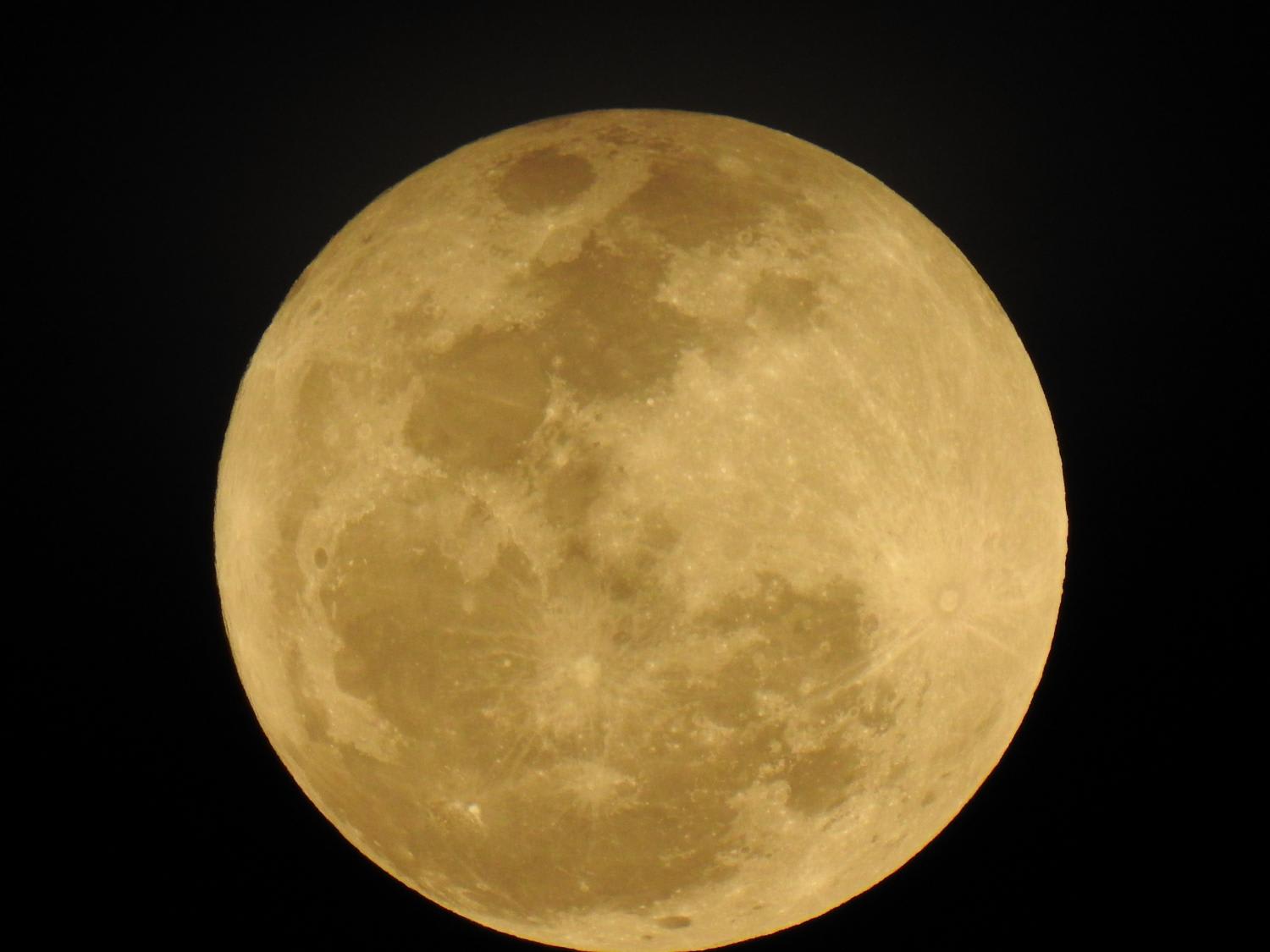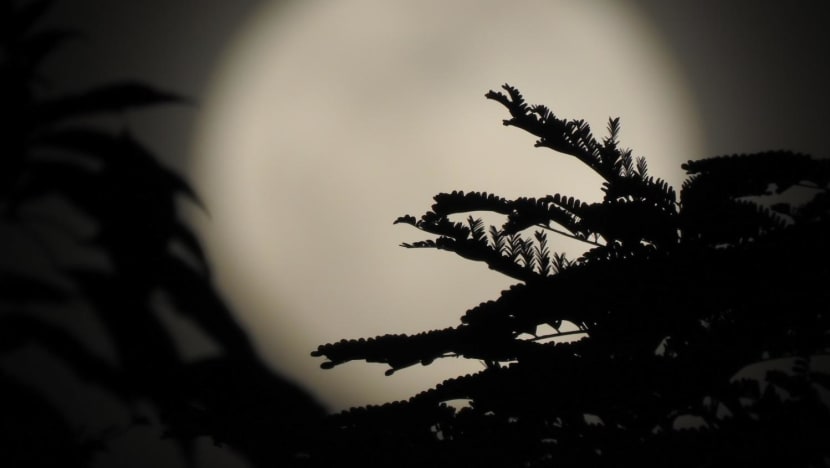 Group administrator Gerardyn Brittos said the moon would be at full illumination at 7.51pm and that it would be in the southeast direction.
"As long as skies are clear, just look up tonight, (the) moon is high up already," shared Mdm Brittos, who added that any location would be suitable.
Mdm Brittos added that the moon will also be out on Wednesday and will look similarly round and large. She said moon rise will be at 8.12pm on Wednesday night and it will be visible by 8.30pm if the skies are clear.