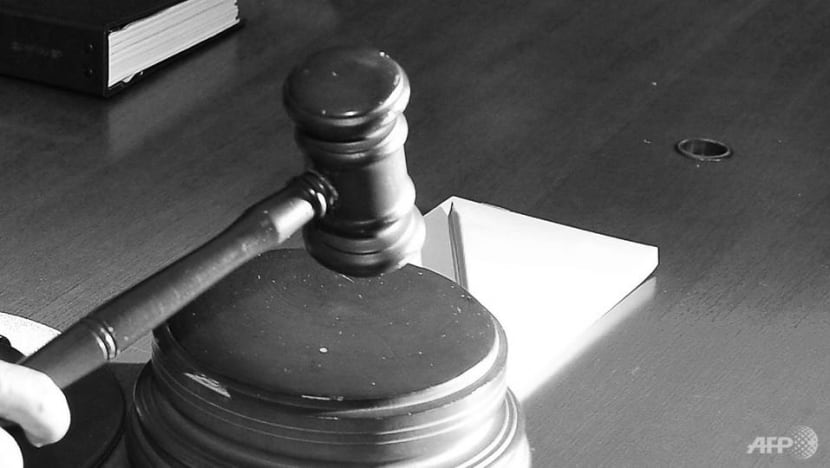 SINGAPORE: A 49-year-old man was sentenced to four weeks' jail on Friday (Sep 7) for causing the death of an 86-year-old pedestrian in Yishun last year.
Mohamed Kasim Abdul Jabbar was also banned from driving for five years. 
The property agent pleaded guilty to one charge of causing death by a negligent act not amounting to culpable homicide.
The accident happened on Sep 1 last year at about 2pm, when Kasim was driving his car along Yishun Avenue 2 towards Lentor Avenue.
He was on lane 1 of a three-lane road, and failed to notice the elderly man, Mr Din Bin Nyak Abdul Rahman, who was crossing the road from his left to his right.
Kasim said he first noticed the pedestrian half a car length ahead, but could not change lanes as there was a van on his left. He applied his brakes, but could not avoid hitting the pedestrian.
Based on video footage from the in-car camera, Kasim was travelling at an average speed of about 63kmh to 64kmh - slightly higher than the prescribed speed limit of 60kmh. 

"At the material time, the deceased was not crossing within 50m of a pedestrian crossing or overhead bridge, and was not jaywalking," the prosecutor said.

The elderly man arrived in hospital in a state of cardiac arrest. Resuscitation was attempted but he was pronounced dead later that day.
The cause of death was found to be multiple injuries sustained to the head, cervical spine and chest. The deceased was found to have severe ischaemic heart disease, which could have contributed to his death, court documents said. 
FOCUS SHOULD NOT BE ON WHAT VICTIM SHOULD HAVE DONE: PROSECUTOR
Deputy Public Prosecutor Ho Lian-Yi asked for four weeks' jail. He said: "In this case, a lot of focus was on what the deceased should have done. But that's not the point."
Kasim's defence lawyer John Koh asked for a fine of S$7,000 and four years' disqualification from driving, saying that "the deceased's failure to exercise adequate duty of care was a significant contributory cause of his death".
He said there was an overhead bridge near the accident site where the pedestrian could have crossed instead.
"This particular stretch of road is notorious for errant pedestrian crossings and this is further substantiated by the authorities' decision to erect railings at the centre road divider to further deter the same," said Mr Koh.
District Judge Samuel Chua agreed with the prosecution's suggested sentence, but allowed Kasim to defer his sentence for three weeks.
For causing death by a negligent act, he could have been jailed for up to two years, fined, or both.