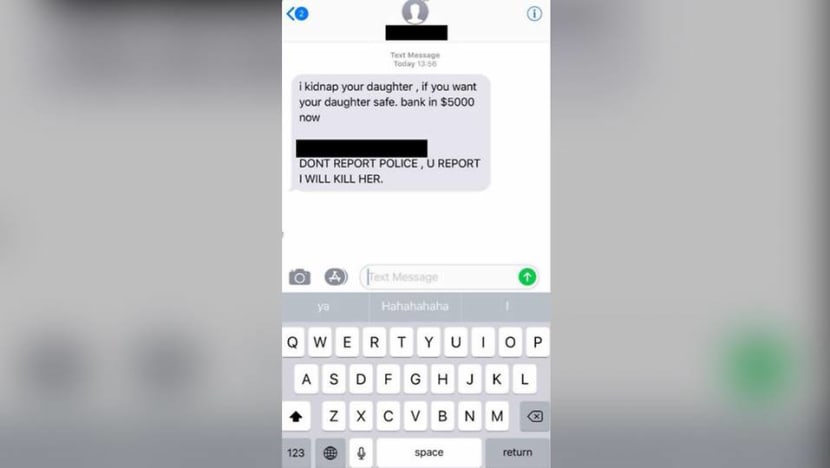 SINGAPORE: Numerous reports have been lodged by members of the public over SMS text messages claiming that their loved ones have been kidnapped, the police said in an advisory on Monday (Aug 20).
The recipients of these text messages were asked to transfer money to a bank account to "ensure the safety" of their loved ones, the police added. 
Those who receive such messages should remain calm and avoid transferring any money instructed by the messages, the police said. 
They should also avoid replying the text messages, block and report the number as spam, and contact their loved ones immediately to confirm their safety.
Those with information relating to such cases may contact the police hotline at 1800-255-0000 or submit information online at www.police.gov.sg/iwitness. 
Members of the public may also dial 999 for urgent police assistance.