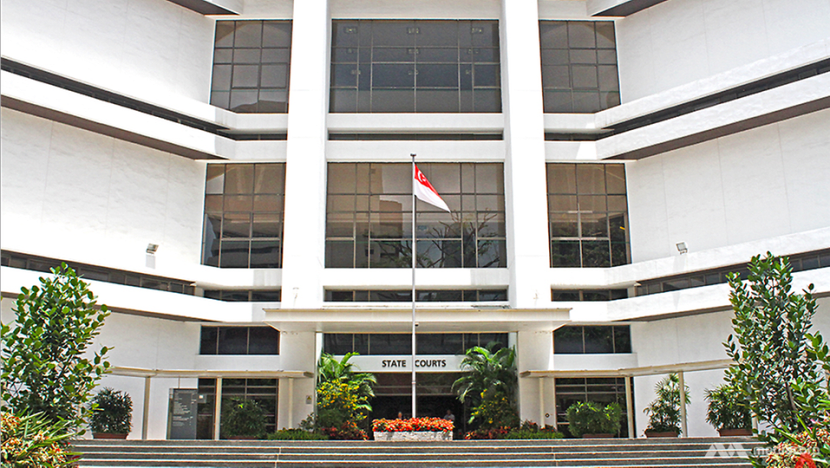 SINGAPORE: A repeat offender admitted in court on Wednesday (Nov 7) to sexually assaulting and molesting a 21-year-old man with mild mental retardation.
Teo Koon Tian, 62, pleaded guilty to one sexual assault charge and two charges of using criminal force to outrage the victim's modesty.
This was Teo's fourth conviction for sexual offences. In 1990, he was convicted under section 377A for outrages on decency and was jailed for six months. The other two offences for outrage of modesty were committed in 2004 and 2014.
All three of his latest crimes occurred on the same day - Sep 17 last year - in Teo's home, the court heard.
The victim, who cannot be named due to a gag order, was in Yishun Ring Road for dinner that day. He shared a table with Teo, whom he did not know, although Teo had seen him in the neighbourhood before.
Teo, who was drinking beer, asked the victim for his age. The younger man did not tell him, although Teo guessed that he was in his 20s. Teo believed that the victim had some mental disability, as he had seen him taking his medicine after his meal, Deputy Public Prosecutor Gail Wong said.
After the victim finished eating, Teo asked him to follow him back home, saying he would give him money. The victim did not want to do so at first, but agreed after Teo said he could watch television at his home.
Teo led the young man to his home, holding onto his wrist as he led him into the lift, which was captured on police camera footage.
Inside his home, Teo asked the victim if he wanted to "play down there", while molesting him, despite the young man's protestations.
Teo then suggested that they go to the toilet to shower. The victim said he did not want to, but Teo insisted. Inside the kitchen toilet, Teo performed a sexual act on the victim, despite being asked to stop.
Before the victim left, Teo asked him to visit him again. A few days later, the young man called the police as he was afraid that Teo might molest him again.
A report by the Institute of Mental Health (IMH) found that Teo has sexual interest in men and has had consensual casual sex with adult men in the past.
While he denied having recurrent and intense sexual urges towards young or pre-pubescent children, Teo admitted to the IMH psychiatrist that he had brought the victim home to engage in sexual activity with him.
He was assessed to have no mental illness or intellectual disability. Although he was likely to have been intoxicated, he was "aware of the wrongfulness of his actions and not of unsound mind", the court heard.
The prosecution, who described Teo as a "serial sexual predator", is seeking a sentence of 10 years' preventive detention.
District Judge Jasvender Kaur called for a preventive detention report. Teo was remanded and is expected to be sentenced on Nov 21.