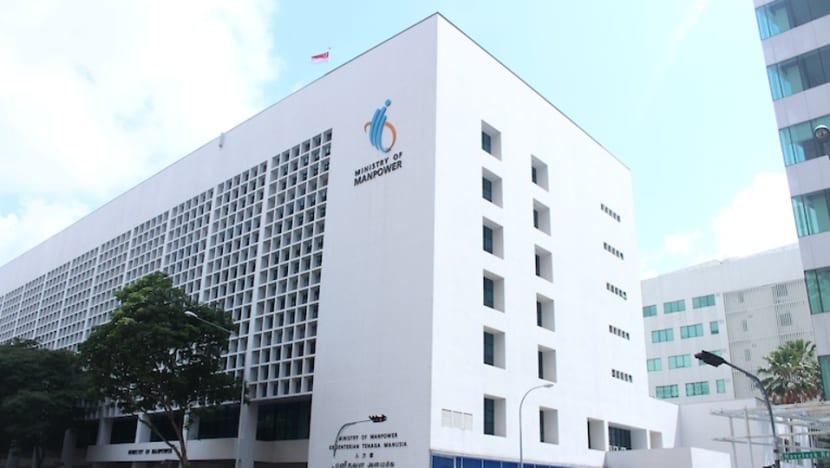 SINGAPORE: The Minister for Manpower has issued a new correction direction under the Protection from Online Falsehoods and Manipulation Act (POFMA) to the Singapore Democratic Party (SDP) for a "false statement of fact" in a 2019 Facebook post.
The statement "Local PMET employment has gone down" appeared in SDP's Facebook post on Dec 2, 2019, said the Manpower Ministry (MOM) in a media release on Friday (Oct 8).
The statement was first identified in a previous correction direction that the minister instructed be issued to SDP on Dec 14, 2019.
Earlier on Friday, the Court of Appeal issued a landmark judgment on SDP's appeal against this correction direction and two other correction directions it received on that date.
In a first, the court overturned part of the correction direction issued by MOM in relation to the statement in question.
In its judgment, the court said that the Minister for Manpower believed the meaning of the false statement was that the employment of professionals, managers, executives and technicians (PMETs) who are Singapore citizens or Singapore permanent residents had gone down.
But the court found that the term "Local PMET employment" used in the infographic in the Facebook post "is to be understood as referring only to Singapore citizen PMETs, instead of both Singapore citizens and permanent residents", said MOM.
"However, even if we consider only the employment of Singapore citizens in PMET jobs, SDP's statement that such employment has gone down is still completely false," said the ministry.
MOM said that the number of Singapore citizens employed in jobs has increased steadily from 2015 to 2019.
It provided a chart based on data from the Comprehensive Labour Force Survey 2015-2019, which showed that Singapore citizens in PMET employment rose every year during this period.
"As such, the Minister for Manpower has instructed the POFMA Office to issue a correction direction to the SDP in relation to this false statement of fact found in SDP's Dec 2, 2019 Facebook post," said MOM.
The Facebook post was an advertisement with a link to an article on the party's website titled "SDP Population Policy: Hire S'poreans First, Retrench S'poreans Last". It also contained a graph with a downward-pointing arrow titled Local PMET Employment.
On the rest of the Court of Appeal's judgment, MOM said the court upheld part of the correction direction as well as two other correction directions, which were all related to another statement, "Local PMET retrenchment has been increasing".
"This statement was false as shown by MOM's data, which SDP did not challenge," said the ministry.