TADA revises platform fees and shortens cash-out time for drivers
The platform fee will be listed as a separate item on riders' receipts for transparency, said the ride-hailing firm.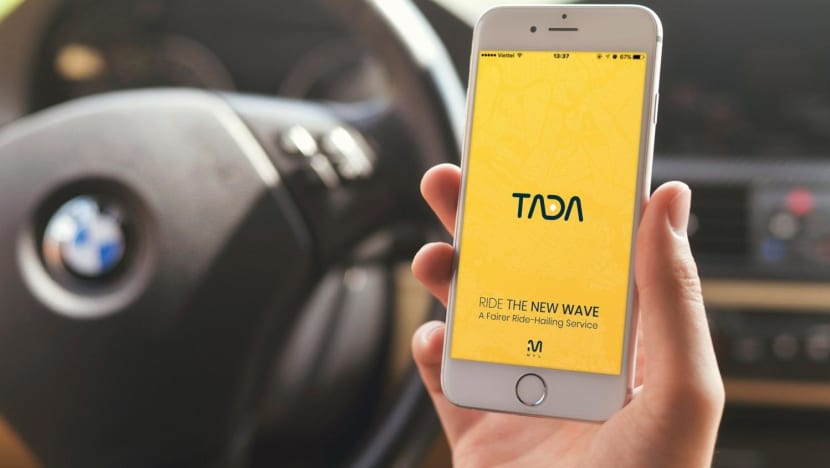 SINGAPORE: Ride-hailing firm TADA will revise its platform fees from Aug 17 in a move to better support the business.
The company will also implement several initiatives for its drivers over the next few months, including shortening the waiting time for drivers to cash out their earnings.
From next week, passengers will be charged S$0.55 for trip fares below S$18, while S$0.75 will be added to rides above S$18 before GST, said TADA in a media release on Wednesday (Aug 10).
This is up from the current fee of S$0.30 and S$0.50 for rides below S$18 and above S$18 respectively.
"For transparency, the platform fee will be listed distinctly as a separate line item on the rider's receipt upon completion of their booking," said TADA.
The ride-hailing company added that platform fees will be waived from drivers for rides S$7 and below. However, the new fees will apply to drivers for fares above S$7, TADA said in response to CNA's queries.
TADA also said that it had engaged drivers and riders on the platform fees via a public consultation over email.
To ease riders into the platform fee revision, TADA will offer S$1 vouchers with the promo code "LETSTADA", valid from Aug 17 to Sep 11.
Passengers can also look forward to more safety features and updates such as location sharing and higher accuracy in pick-up point selection, said TADA.
SHORTER CASH-OUT TIME FOR DRIVERS
TADA also announced that it will roll out initiatives within the next few months aimed at enhancing the livelihoods of its drivers.
This includes a shorter waiting time of 12 hours, down from 24 hours, for drivers to cash out their earnings.
Eligible drivers will also receive insurance protection covering basic healthcare as well as sick leave compensation in an initiative to be launched this week, TADA added.
TADA's general manager Mr Jonathan Chua said: "TADA is a platform built on a community of riders and drivers and we remain committed to upholding TADA's proposition of fair and stable prices for riders as our platform continues to grow."
"Our drivers play an essential role in bridging distances and here at TADA, we hope to continue supporting them by building their livelihoods through the various initiatives that TADA offers," he added.
Ride-hailing firm Grab charges a platform fee of S$0.30 per ride inclusive of GST on all Grab rides, except GrabHitch and GrabResponse.
Meanwhile, Gojek has a platform fee of S$0.70 for every trip booked by passengers.
Last month, Grab, Gojek and TADA also announced that they will extend temporary driver fees until the end of the year due to high fuel prices.
Fuel prices have been on the rise in recent months, driven by higher demand for global crude oil as economies reopen, and constrained supplies due to sanctions against Russia.