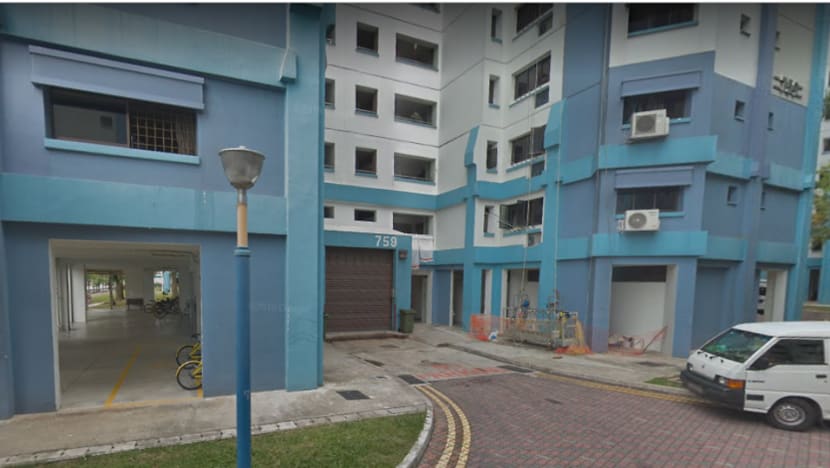 SINGAPORE: Four teenagers entered a switch room and turned off the power supply to an entire Housing Development Board (HDB) block in Woodlands, cutting off electricity to its residents for an hour.
For his actions, Randy Cheang Jia Le was given 15 months' probation on Wednesday (Jul 24), while his friend Megat Muhammad Harith Hairolnizan was given a year's probation.
They each have to perform 130 hours of community service. The cases for the other two are pending.
The court heard that the four 17-year-old teenagers met at 10pm on Feb 28 this year for supper at a coffee shop at Block 780, Woodlands Crescent.
After finishing their meal, they walked past a switch room at Block 759, Woodlands Avenue 6.
Cheang noticed that the lock of the door was flimsy and pulled on it. When it came off, he entered the room with Megat, while their other friends Cheok Kai Jie and Brian Ong Wee Leong stayed outside as look-outs.
Inside the room, Cheang saw a large black switch and suggested to Megat to pull the switch. Megat pulled it part of the way down, and Cheang completed the pull, switching off the power supply to Block 759, Woodlands Avenue 6.
"As a result, all the lights of the entire HDB block were switched off," said Deputy Public Prosecutor Eugene Teh.
The two teens ran out of the switch room. Electricity supply to all 114 units in the block was out for about an hour and was restored only at 12.37am on Mar 1. The crime was reported by a senior property officer from Sembawang Town Council.

Cheang pleaded guilty to one charge of mischief, with a second charge of turning off the power supply of another Woodlands block and a third charge of trespassing into Evergreen Primary School taken into consideration.
Megat pleaded guilty to one charge of mischief, with a second charge of switching the power supply of the second block in Woodlands taken into consideration.
Both boys must also be placed on an electronic monitoring scheme for four months or until they enlist for national service, whichever is earlier. Their parents furnished bonds of S$5,000 for each of them.
Cheok is set to be sentenced next week for his part in the crime, while Ong will return to court for a further mention of his case in August.
The maximum penalty for mischief is a year's jail, fine, or both.