Jail for man linked to case where elderly woman was scammed of S$1 million in CPF savings
Dickson Jong Chee Siang was one of the money mules used by scammers who duped the 75-year-old retiree.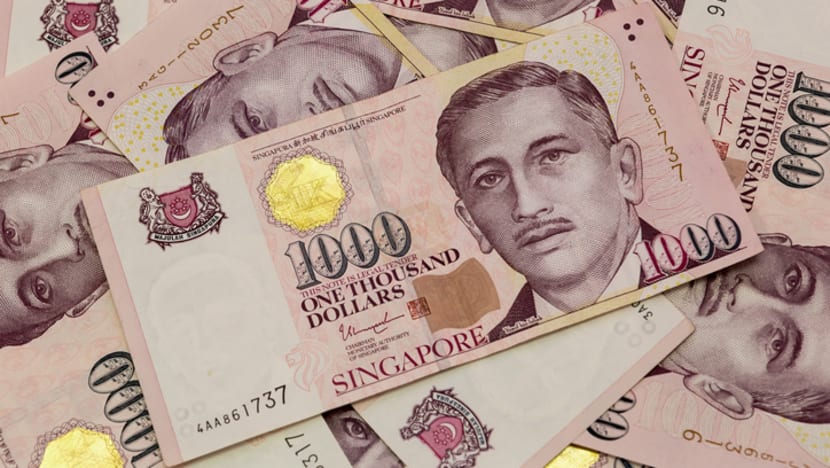 SINGAPORE: A man linked to the case of a 75-year-old retiree who lost S$1 million from her Central Provident Fund in life savings was sentenced on Thursday (Jan 12).
Dickson Jong Chee Siang, 29, was handed nine months' jail for his role in opening bank accounts for scammers' use and roping in another party whose account was used to funnel the retiree's cash. 
Jong, a Malaysian, pleaded guilty to two counts of cheating and one count of abetting unauthorised access to computer material. 
Another three charges were considered in sentencing.
In December 2021, Jong was approached by a woman on Facebook offering the chance of quick cash in exchange for selling his bank accounts for trading in cryptocurrency.
The woman told Jong, a chef, that he could earn S$600 for selling his bank account. She also said the transactions in the sold account would be quite large, and he could earn a commission of 0.0001 per cent of the total earnings from the accounts at the end of each month.
Jong agreed and opened a bank account with Standard Chartered Bank under the instructions of another person on WeChat and surrendered the account to the two scammers.
He sold this account and another two bank accounts to the scammers for a total of S$1,800.
ACQUAINTANCE BECAME MONEY MULE
In January 2022, the scammer told Jong that he could earn S$100 per account by getting 10 other people to sell their bank accounts.
Jong approached his acquaintance, 24-year-old Malaysian Lin Chien Wei, and asked the latter to sell his bank account for S$600. Lin agreed and gave Jong his OCBC ATM card and Internet banking details.
The victim, a 75-year-old Singaporean, received phone calls in December 2020 from people claiming to be from the "Chinese Judicial Investigation Department".
The callers claimed that the victim's identity had been misused in China and that she was required to assist in investigations.
They instructed the victim to report to them by sending them messages every morning, afternoon and evening to ensure that she remained contactable.
They also asked her for her personal details, such as her NRIC number and home address. The victim complied.
HOW SCAMMERS DUPED VICTIM
That same month, the victim received multiple letters bearing the letterheads of the Singapore Police Force, the Attorney-General's Chambers, the Monetary Authority of Singapore and the State Courts.
The letters claimed she was suspected of illegally opening a Chinese bank account and was required to cooperate with the "Chinese Judicial Investigation Department".
In January 2022, the victim received a package containing a mobile phone. She was contacted by someone who asked her to use a "Team Link" video-conferencing application that was pre-installed on the phone.
She took multiple video calls with different people on the "Team Link" application and was instructed to position the phone camera towards her own mobile phone.
During these calls, she received multiple one-time passwords on her personal mobile phone from Singpass and UOB.
On Jan 18, 2022, the victim's life savings of S$1 million were transferred from her Central Provident Fund account to her UOB bank account.
Between Jan 28 and Feb 3 last year, a total of S$1 million split into amounts of S$50,000 each was transferred out from her UOB account.
One of the accounts that received the funds belonged to Lin. Investigations traced his involvement to Jong, who was arrested.
In total, almost S$500,000 in criminal proceeds was received in Lin's account. Of this, S$249,999.98 was traceable to the victim's bank account.
The sums of money had ended up in Lin's account from the victim's account after being funnelled through other money mules' accounts.
Lin's account was frozen, but most of the money had been transferred out by then, with only a balance of about S$500 remaining.
Lin's case is pending.
ALARMING RISE IN SUCH CASES
The prosecutor called for seven to nine months' jail for Jong. She said that cases where victims were scammed into transferring money to other bank accounts have been increasing "at an alarming rate", both in terms of volume and amounts cheated.
"By the time the victims realise they have been duped, the monies in the account had already been dissipated," she said.
According to the Singapore Police Force, the total number of scams has increased from 7,746 in the first half of 2021 to 14,349 in the first half of 2022.
The total amount cheated from the top 10 scam types was S$227.8 million in the first half of 2022, a sharp increase from S$142.5 million in the same period in 2021, said the prosecutor.
"Given the alarming statistics, it is of utmost importance to prevent the scam proceeds from being laundered and dissipated through money mules' bank accounts," she said.
In a previous interview, the victim's husband said his wife's life savings were accumulated over 50 years but were wiped out in a few days.
He said it was not just an issue of money, but "mental suffering", as he had many quarrels with the victim afterwards.
"Now over time, we are slowly getting over it and taking it as it is now," he said.
"Whatever is gone is gone."