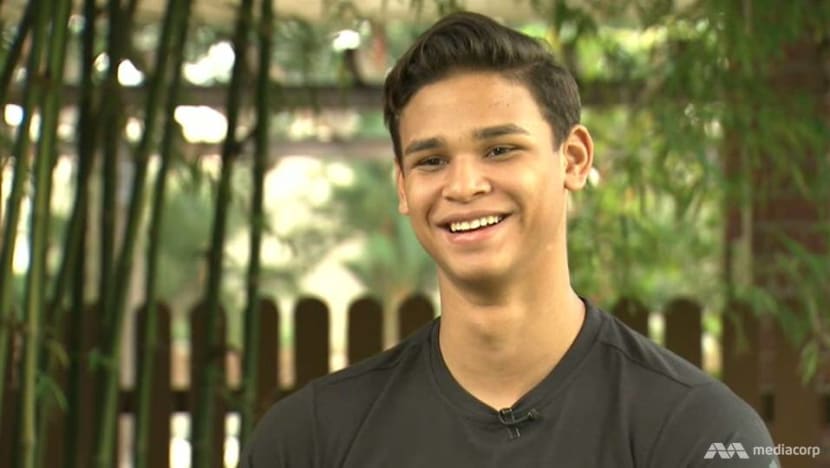 SINGAPORE: Local footballer Irfan Fandi has rejected the chance to play for Portuguese club Braga, saying that he struggled with loneliness during trials. 
The 21-year-old went on trials with the top division side last month and was offered a "two plus two" year deal. That meant he would join the club on a two-year deal, with the option to extend for another two years.
Speaking exclusively to Channel NewsAsia on Monday (Aug 20), Irfan said that the length of the contract, plus the penalty for breaking it, was key in him deciding to reject the offer.
"It's a really long contract and they had a clause where if I were to leave in the two years before the 'two plus two' starts, I will have to pay a 15 million euros or dollars penalty," he said. 
"Who knows in the two years I could get homesick or something could happen to me and we're stuck with the 15 million fine."
Irfan added that while the football experience was positive, he struggled with loneliness during the trials.
"It wasn't the best trip for me, other than football," he said.
"Football was great, it was fun. But I just felt really alone, really bored a lot of the time. If my family was there it would have been a different case, but I was alone and it was really hard for me."
Still, Irfan is optimistic of his chances to play overseas. He will make a decision on his future after the AFF Suzuki Cup, with a few offers already on the table.
"I have two offers from Chile, and in the region, I have a few as well. So it's not over for me. You know as they say when one door closes a new door opens. I'll take it positively and work towards it."
Last year, Irfan revealed that he would be attending a round of trials in England which would involve multiple English Premier League (EPL) clubs.