Doha Diary: In Qatar, it is not just the fans who put the world in the World Cup
Matthew Mohan, who is covering the FIFA World Cup for CNA, describes his first day in the Qatari capital Doha.
DOHA: Arriving at the main airport of a country set to host a major sporting event never fails to get the excitement flowing.
Qatar's Hamad International Airport didn't disappoint when I landed on Tuesday (Nov 15), with the arrivals area plastered with reminders that football's World Cup kicks off in a matter of days.
Posters of World Cup mascot La'eeb festooned the immigration counters and three dimensional Qatar 2022 signs decorated the baggage carousels. 
And while most fans have yet to pour in, there was an international buzz to my first hours in Doha, Qatar's capital city.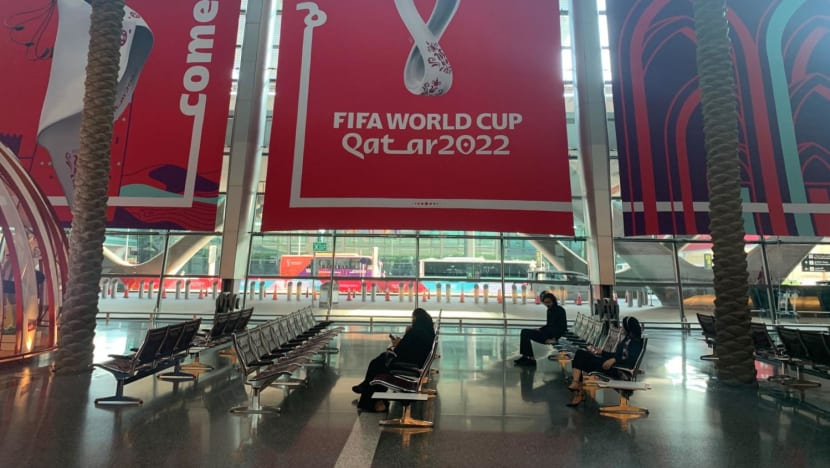 While this should not have come as a surprise - Qatar has a population of about 3 million, the vast majority of whom are foreigners - it still was an eye-opener.
In the airport terminal, a friendly Sudanese lady helped me sort out a SIM card, complimentary for fans and visitors attending the competition.
She told me that she has tickets for one of Cameroon's fixtures, and said she can't wait for the tournament to begin. 
As my turquoise taxi knifed its way downtown, flags of the various World Cup nations fluttered from the roofs of homes, shops and schools.
I spotted a Tamil radio station on my driver's screen. A Chennai native, he moved to Qatar recently to take up a job ahead of the World Cup. My arrival was part of the calm before the storm, being only his second airport passenger of the day.
No doubt, the fans should start arriving soon. Ticket sales are close to the 3 million mark ahead of the tournament, FIFA president Gianni Infantino and event organisers said last month.
At my apartment, I received a warm welcome from a receptionist from Uganda. He used to work in Dubai and moved to Qatar about six months ago in the lead-up to the World Cup.
It is cooler in Uganda, he said, with more trees and more mountains.
When I floundered around for an Uber later that evening, the friendly youngster went above and beyond, ushering me to the vehicle and making sure the license plate was correct.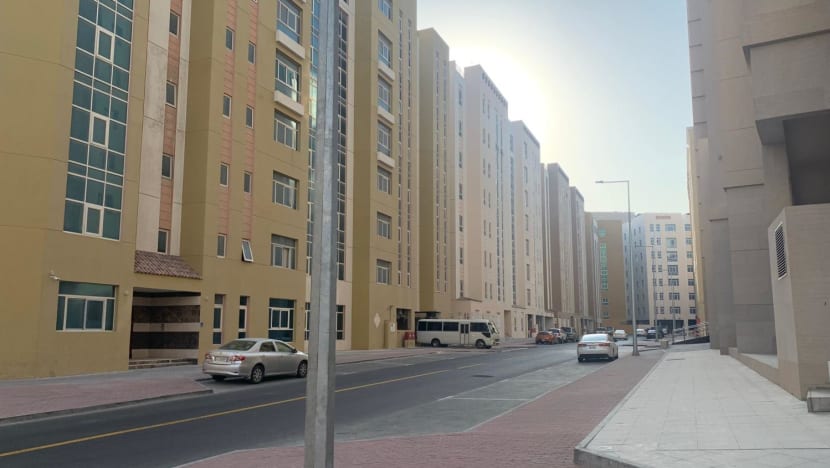 Along the Corniche, a beautiful stretch facing the shimmering city skyline and the gleaming waters of Doha Bay, the finishing touches are being applied as the city readies itself for the world.
Qatar is trying to pull out all the stops to lay out the welcome mat, but questions continue to swirl over the country's position as host of one of the world's biggest events. 
The decision to award Qatar hosting rights for the 2022 World Cup has been marred by controversy, with allegations of corruption and human rights violations, since it was first announced 12 years ago. 
But for now, it presses on. Volunteers are ready, security is on hand and the major infrastructure looks to be in place.
At a giant luminous FIFA World Cup sign, a large group of fans sporting Argentinian jerseys hollered as they posed for photos and hoisted a flag. One of them sported temporary tattoos of two blue and white tribands on his face.
He was not from Buenos Aires, but Bangladesh.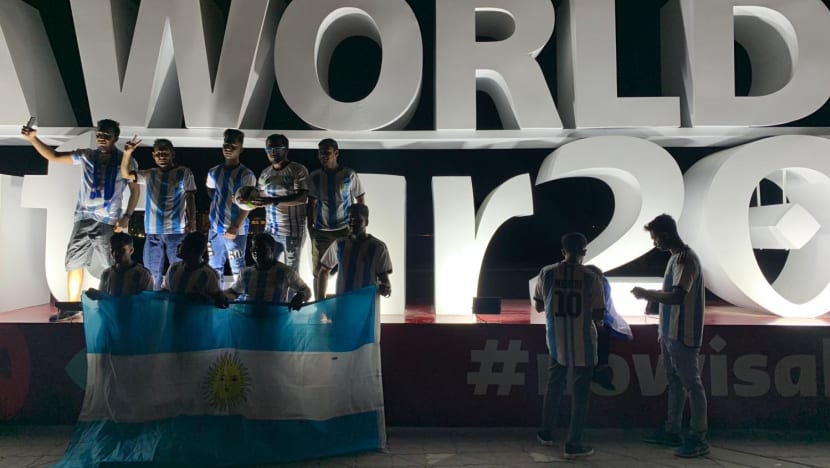 Rony, a 28-year-old driver, has been working in Qatar for seven years, and is eagerly looking forward to watching his favourite footballer in the flesh.
"They have the best footballer - Lionel Messi - and there is lots of football tradition there," he explained. "He is world number one ... He has won everything, only the World Cup is left."
Rony and his friends have visted the Corniche multiple times a week. They live nearby, and they don't get bored.
"It's an amazing feeling from when Qatar was chosen to host the World Cup," he added. "We are excited."
Watch all 64 matches of the FIFA World Cup Qatar 2022™ LIVE on meWATCH. Visit mewatch.sg/fifaworldcup for details.