Lack of gag order in Trump's indictment prevents former US president from being seen as 'martyr': Analysts
The former United States president is expected to continue pushing the rhetoric that his indictment is a political witch hunt, with the Democratic establishment going after him as he is the leading candidate for the Republicans in the 2024 presidential election.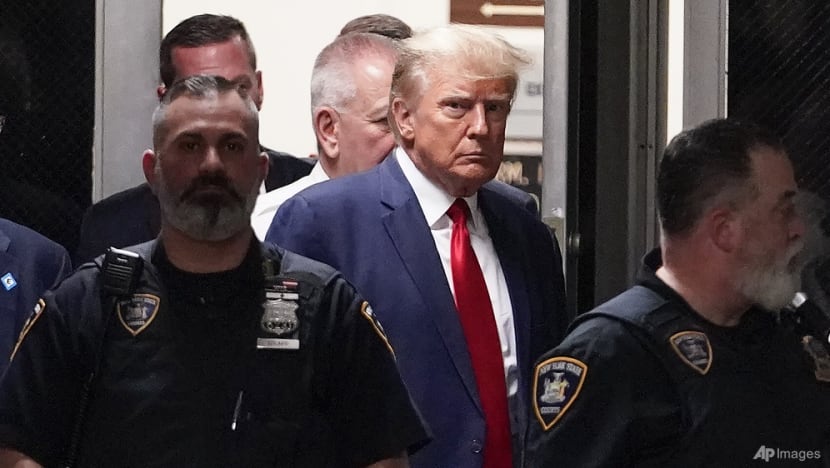 Former United States president Donald Trump will likely continue his rhetoric that his indictment on Tuesday (Apr 4) is a political witch hunt and aimed at thwarting his chances in the 2024 presidential race, analysts said.
They added that Trump's legal team will try to quash the case and if that fails, drag it out for as long as possible – a strategy that has worked for his past legal troubles.
Trump, who took office after the 2016 election, pleaded not guilty to 34 felony counts inside a packed New York courtroom on Tuesday, in a dramatic hearing that began the countdown to the first criminal trial of an American president.
A trial could potentially start as soon as next January, Judge Juan Merchan said, meaning Trump could be in a courtroom just as primary elections begin in the presidential race.
THE TRUMP PLAYBOOK
Analysts expect Trump to continue his attack strategy following his indictment, noting that he had already been launching personal attacks on key individuals in the case even before Tuesday.
"For weeks now, he's been calling Alvin Bragg, the Manhattan District Attorney, basically a lap dog of George Soros – a completely unsubstantiated claim. And this past weekend, he went so far as to call Alvin Bragg a psychopath," said Amherst College's Professor of Law, Jurisprudence and Social Thought Lawrence Douglas.
Speaking to CNA's Asia First, he called it a "very characteristic move on the part of Trump", who has always turned everything into a partisan struggle between "us" and "them".
"There's never any notion that there's neutrality, that there is impartiality, that there are good faith actors out there. It's always a question of good faith on his part, versus the bad faith of others," he added.
Prof Douglas also noted the lack of a gag order issued for this case.
"One of the things that I think the prosecution and the judge are rightly trying to avoid is Trump being able to present himself as a martyr of the First Amendment, that what we have now is bogus charges being brought against him and an effort to silence him in his expression of his constitutional rights to free speech," he said.
However, the judge has issued a warning to all parties not to make comments that could trigger or incite violence.
"It will be interesting to see if Trump is able to engage in that level of restraint in the days to come," said Prof Douglas, noting that the former president had already urged people to go out and protest.
"So it remains to be seen whether his rhetoric escalates to the point where the judge feels it important to step in."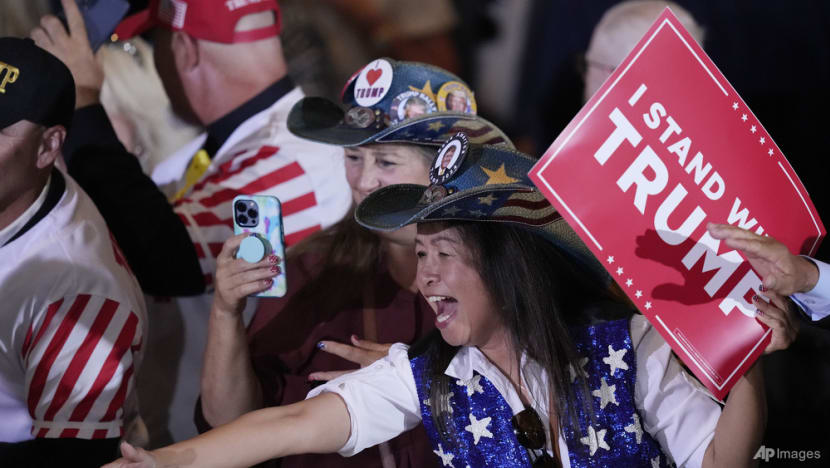 Prof Douglas said that Trump's lawyers will likely try to quash the indictment, or drag it out for as long as possible, which is "a tactic that has worked well for him in the past".
He explained that criminal proceedings can be "a lengthy process in the United States", from indictment to trial, and the next thing that will happen is for the prosecution to present to Trump's team the evidence and witnesses they will be calling.
Some defences include challenging the legal theory behind the indictment itself, or questioning whether the statute of limitations has already expired, said Prof Douglas, explaining that prosecutors are required to bring charges within a certain period of time.
THE CHARGES
There are four separate investigations involving Trump currently, Jacksonville University's Public Policy Institute director Richard Mullaney told CNA938.
CNA938 speaks to Rick Mullaney on the charges against Donald Trump
The indictment on Tuesday was from the Manhattan District Attorney's Office, while there is a separate investigation going on in Georgia for alleged election interference.
"I think we are going to hear whether he gets indicted or not in the next 60 days or so," said Mr Mullaney on the Georgia case.
Trump is also being investigated by the Department of Justice for his handling of classified documents and for his role in the riots at the US Capitol on Jan 6, 2021.
Mr Mullaney said that for a former US president to be charged with a crime is "historic". 
"More than 234 years since the adoption of our United States Constitution, this has never happened," he added.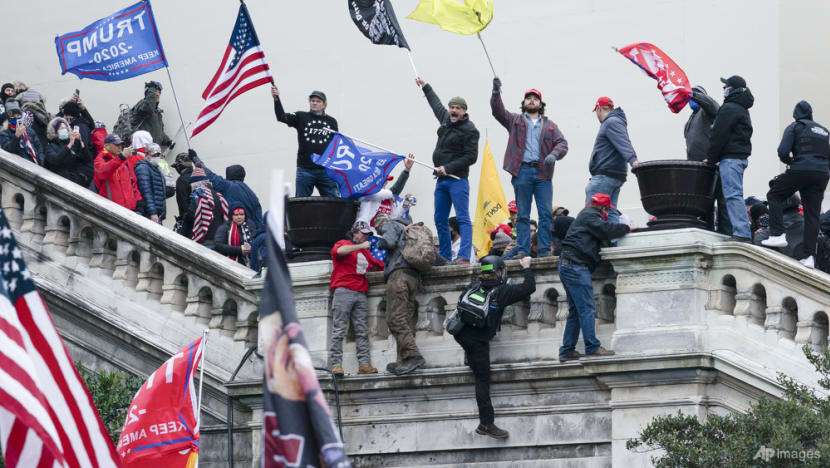 The prosecution said the hush money payment made by Trump was intended to defraud the voters in election interference in 2016. 
However, the former president's team argued that he did so for reasons unrelated to his campaign, such as embarrassment and to keep the affair from his wife.
The prosecution also faces the "very challenging" task of proving that Trump's falsified business records were to aid the commission of another crime, said Mr Mullaney.
"Now, you don't condone someone having an affair and certainly paying hush money. Those are all things that people can debate, but they're not criminal," he said.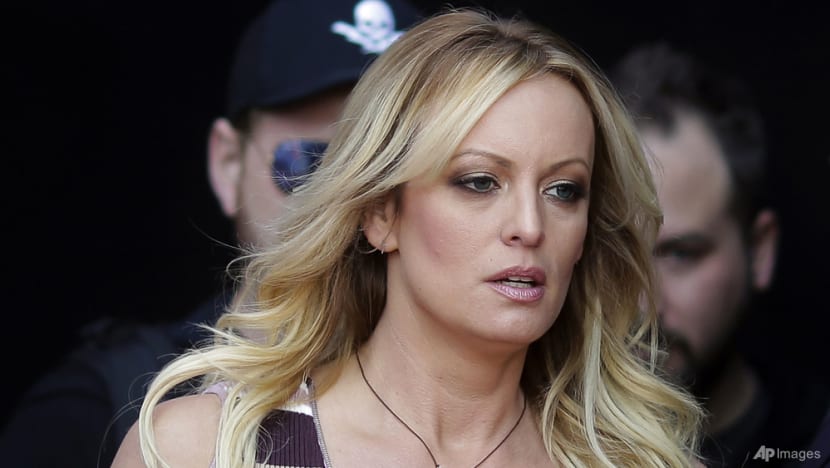 Prof Douglas noted that falsifying business records is a "bread and butter" charge brought against white-collar criminals.
"Prosecuting white-collar criminals is basically one of the chief responsibilities of the Manhattan DA's office," he said.
He also noted that the involvement of Trump's former personal attorney Michael Cohen, may impact the investigations. Cohen had pleaded guilty in 2018 to federal campaign finance law violations and was jailed for three years. He had arranged the hush money payment.
POLITICALLY MOTIVATED
Trump has consistently argued that the case against him is politically motivated.
Mr Mullaney said that District Attorney Bragg will undoubtedly face such accusations due to his political affiliations.
"Number one, he's from a Democratic state (and) he's from a Democratic district. He was elected democratically, and he's not only going after a Republican. He's going after a former president of the United States and the current leading candidate on the Republican side for the presidency," he said.
On Tuesday night, Trump told donors, political allies and other supporters at his Mar-a-Lago resort in Florida, that his indictment is "an insult to our country" and that he "never thought anything like this could happen in America".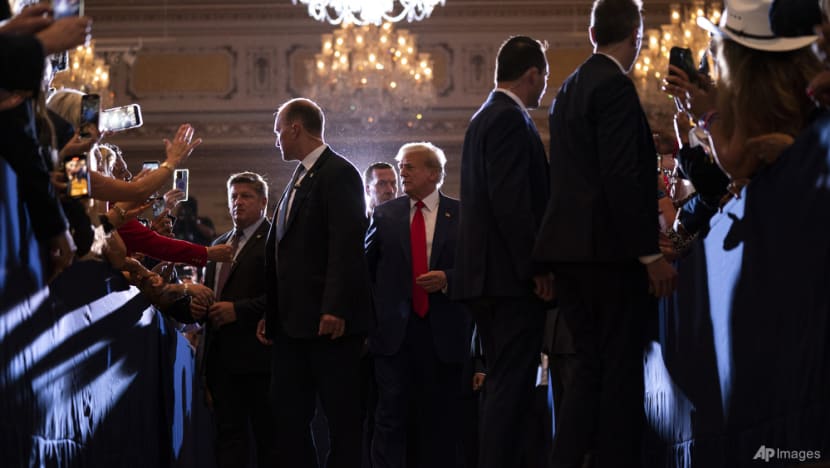 Mr Mullaney said: "In the days that follow, Donald Trump will be Donald Trump and he will speak out. In particular, I expect him to lash out."
He added that Trump will continue the rhetoric that the case is "a witch hunt", and that the Democratic establishment is going after him as he is the leading candidate for the Republicans in the 2024 presidential election.
American Politics associate professor Timothy Lynch from the University of Melbourne told CNA938: "Trump is nothing if not consistent. He is a campaigner, and he's been that certainly since 2015. And we saw a campaigner's response to this felony indictment."