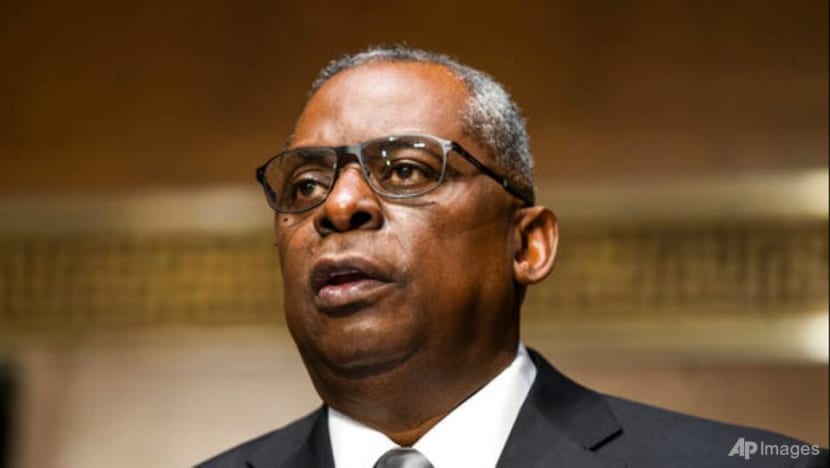 WASHINGTON: The US Senate on Friday (Jan 22) confirmed retired general Lloyd Austin as secretary of defense, the second Cabinet nominee of new President Joe Biden to gain approval and the first African American to lead the Pentagon.
Austin sailed through with overwhelming support from both Biden's Democrats and opposition Republicans, who voted 93-2 in his favor.
The retired four-star general will be the first African American to lead the Department of Defense, and takes on the job as the Pentagon sees the need for greater efforts to root out racism in the ranks and give more opportunities for leadership positions to minorities.
Lawmakers from both parties said they were pleased that Austin would be installed to lead the Pentagon just two days after Biden was sworn in as president on Wednesday.
Senator Jack Reed, the incoming Democratic chairman of the Senate Armed Services Committee, noted the wide range of challenges facing the country - including the coronavirus pandemic and competition with China and Russia.
"General Austin is an exceptionally qualified leader with a long and distinguished career in the US military," Reed said before the vote.
"We have China and Russia out there with capabilities that we didn't really believe we would find ourselves with," said Senator James Inhofe, the outgoing Republican chairman of the armed services panel, also urging support for Austin.
Members of Congress on Thursday overwhelmingly approved a waiver that allowed Austin to lead the Pentagon even though he had not cleared the required seven-year waiting period since leaving the uniformed services - a law intended to enforce civilian control of the armed forces.
PRIVATE MAN
Austin, 67, built a reputation as a razor-sharp leader who avoided the spotlight during his distinguished four-decade career in uniform, including time heading Central Command, which oversees US troops across the Middle East.
He retired from the army in 2016.
Austin, known to be media-shy and not particularly politically savvy, tweeted a statement quickly after gaining Senate approval.
"It's an honor and a privilege to serve as our country's 28th Secretary of Defense, and I'm especially proud to be the first African American to hold the position," he wrote.
"Let's get to work."
He honed in on two urgent issues facing the US military in his confirmation hearing on Tuesday.
He singled out China as the country's most potent adversary.
Under his leadership, the Pentagon would "make sure that we are prepared to meet any challenge and that we continue to present a credible deterrent to China or any other aggressor who would want to take us on, and convince them that would be a really bad idea," he said.
He also pledged to tackle extremists in the forces, after some members of the military took part in the January 6 attack on the US Capitol by supporters of then-president Donald Trump.
"The activity that we've seen recently in terms of potential racists or extremist behavior within our ranks is in my view absolutely unacceptable," Austin said.
"The job of the Department of Defense is to keep America safe from our enemies. But we can't do that if some of those enemies lie within our own ranks," he added.