Asian Games swimming: No medal but Singapore youngsters impress on opening day
Two national records fell as Singapore's young debutants shine on day one.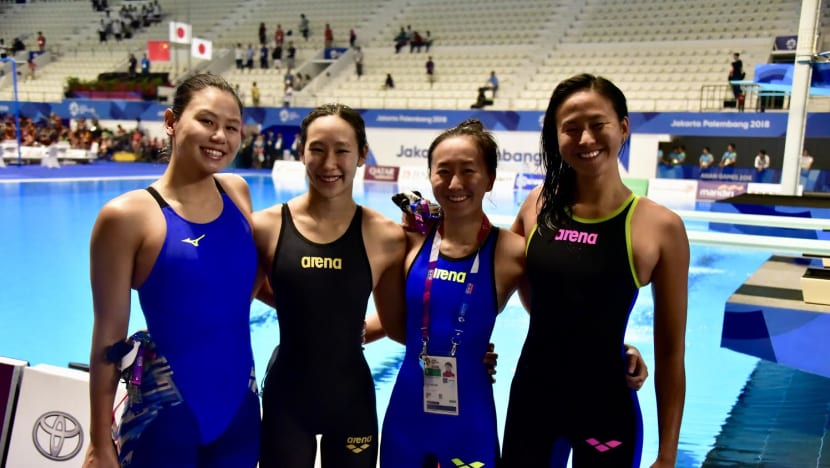 JAKARTA: Team Singapore finished the opening day of the swimming competition at the 2018 Asian Games without a medal but many of its young talents put up impressive displays at the Gelaro Bung Karno (GBK) Aquatic Centre in Jakarta on Sunday night (Aug 19). 

The women's 4x100m freestyle team just missed out on a medal after finishing fourth in the final behind teams from China, Japan and Hong Kong. 
However, the quartet of Quah Ting Wen, Quah Jing Wen, Cherlyn Yeoh and Christie Chue clocked 3:44.21s to break the national record for the event by 0.17s. 
Jing Wen and Christie, both 18, and 17-year-old Cherlyn were all competing at the Asian Games for the first time.

The previous national record of 3:44.38 were held by the Quah sisters, Amanda Lim and Natasha Ong from the 2017 SEA Games in Kuala Lumpur. 
Veteran swimmers Ting Wen, 26, and Lim, 25, were part of the quartet who clocked 3:52.63s in the previous edition of the Games in Incheon.
Speaking to the media after the race, Jing Wen said: "We weren't really thinking about the record. We just wanted to do our best." 
Her elder sister Ting Wen lauded the performance of her younger teammates, acknowledging that "it's getting competitive at home". 
"I'm saying this as one of the seniors as it pushes us. (Youngsters being competitive) helps us not to become too comfortable, not be too complacent. It reminds us of why we actually want to be here," said Ting Wen.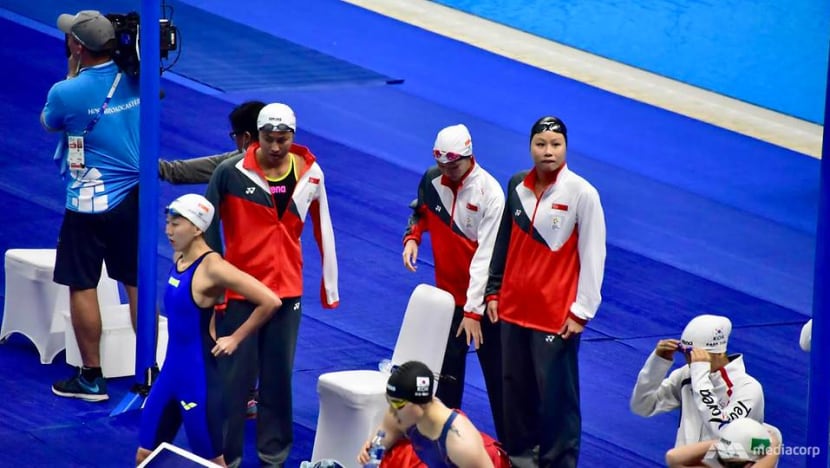 "Everyone is pushing one another and actually trying to help each other get better," she added. 
Meanwhile, another Team Singapore debutant Gan Ching Hwee also broke the national record for the women's 1,500m freestyle on Sunday. 
Gan clocked 16:39.70s to finish fifth out of seven competitors in the final. The 15-year-old's timing was also her personal best. 
The previous national record of 16:41.49s was set by Lynette Lim in 2009.