Bird's nest farming takes flight in urban Kuching
It is a regular street with mainly empty apartment buildings where Steve Lauhas set up his operation. In this industry, everything is secretive and operating in darkness.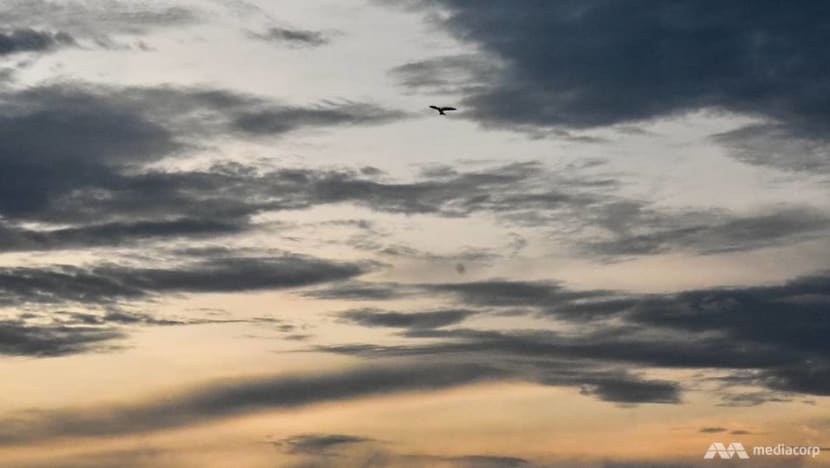 KUCHING, Malaysia: It is a regular street with mainly empty apartment buildings where Steve Lauhas set up his operation. In this industry, everything is secretive and operating in darkness. 
This is a quiet, quasi-business park on the outskirts of Kuching. The only noise comes from the light traffic on this weekend morning and the frequent twittering of small birds above. The noise they seem to be creating belies their number – and there is a good reason for that. 
Mr Lau unlocks a metal security gate and walks up to two flights of stairs, pausing before opening the door to his apartment. Inside is completely uninhabitable, at least for humans. 
A pungent smell of rotting fruit assaults the sense upon stepping inside and the air is thick with small insects difficult to avoid in the dim light. The floor is damp and soiled, all surfaces have been painted black and dozens of speakers hang from a wooden-slatted ceiling.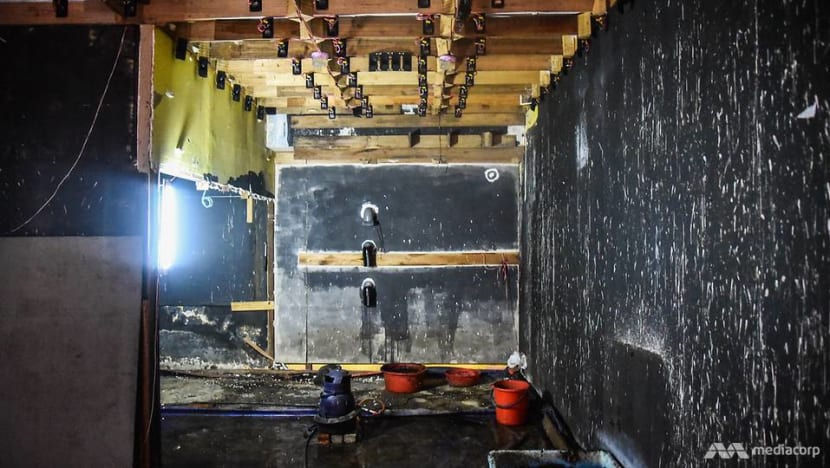 The main wall running the length of the converted unit looks like a scene from a horror film. Long scratch marks have punctured its surface as if some unspeakable crime had occurred here. 
But this is no torture chamber. In fact, it is a paradise for the occupants, Mr Lau says assuredly. 
Hanging by the chattering speakers are a handful of small brown birds and their spindly, off-white crusted nests, being carefully constructed from their own saliva. These are the prized items here and the reason for this stomach-churning renovation. 
Mr Lau has joined Kuching's small community of swiftlet nest farmers converting urban spaces into places for their avian business partners to nest. These nests are highly prized items for mostly Chinese markets, where are they are used to make a soup said to have aphrodisiacal and medicinal qualities.
In the case of Lau's apartment, the swiftlets are attracted to the replica bird song and enter the building through the "dragon's hall", a ventilation chimney that allows small birds in but keeps predators out. 
"The humidity has to be right so that you have good nests. The temperature must be correct so that the swiftlets will stay for long," he explains. 
"The smell has to smell like a bird house and bugs are used, specially generated to feed them. You have to get your hands dirty. You have to make peace with your neighbours."

Mr Lau is new to the game and even Kuching's most experienced nest-house farmers have only been operating for about 15 years, compared to a century or more in neighbouring Indonesia, the "pioneers" of this practice.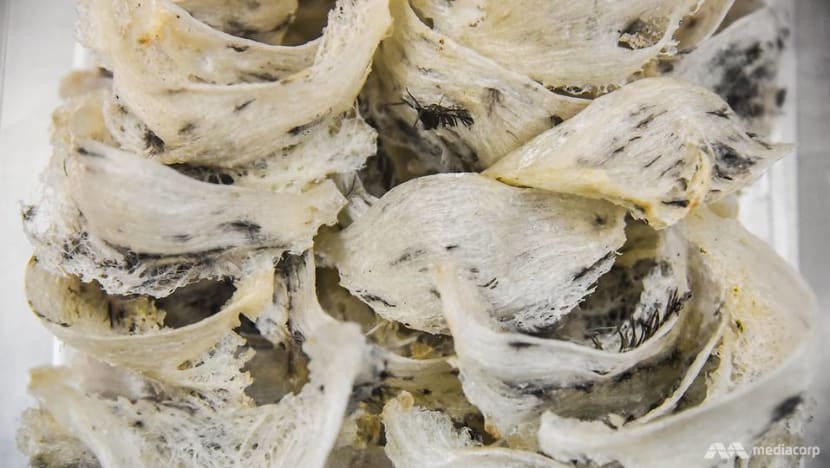 Nest farming is heavily reliant on specific climate-factors. It means many parts of Southeast Asia are the perfect locations for swiftlets, despite consumer demand being elsewhere. Typically, the practice was not done by business-minded entrepreneurs but rather by indigenous groups harvesting the nests from caves, the natural habitat of the birds. 
Led by Indonesia, the industry has transitioned to cities, where the birds are attracted to converted shop houses, apartments and purpose-built barns. 
The price for one kilogram of processed bird nest can be more than US$2,000 in Malaysia. The lucrative possibilities for little human endeavour means competition can be intense, even in the relatively small Kuching market. 
"It is still a carefully guarded secret and probably for generations to come.  Because of the rising price, your neighbours may see you as a competitor. Nobody will share with you where the bird house is, nobody will share with you the certain techniques. A lot is self-taught and hearing what people say," Mr Lau said. 
While the 49-year-old says he is only looking for a "passive income" as he nears retirement, others have a more positively commercial outlook on their business.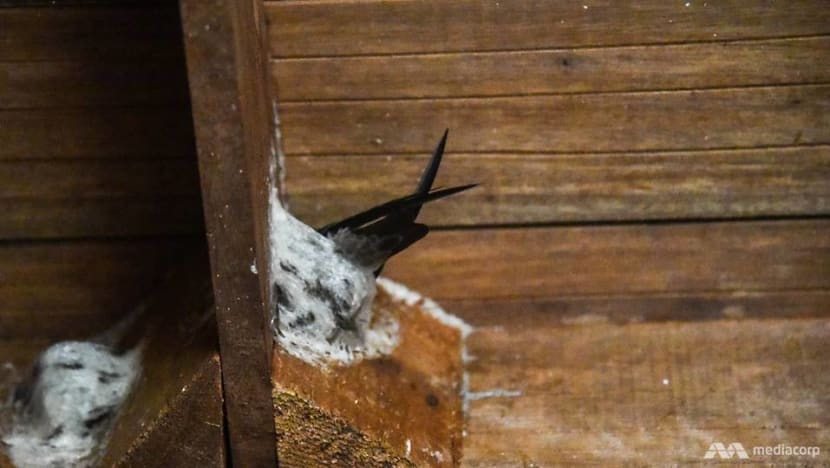 Bong Kim Siong operates 14 bird houses around the city. But even for the 58-year-old, nest farming has been far from a life pursuit. 
"We relied on agriculture in the past. We grew coconut trees, cocoa. A little bit later, we started growing oranges and chili. We have some success now, but back then it was more difficult," he said. 
It would be an old, now uninhabitable farm house that Mr Bong grew up in on the outskirts of the city that would eventually be transformed into the family's first nest operation. "It was cycles of failures, and having to restart at new locations," he said.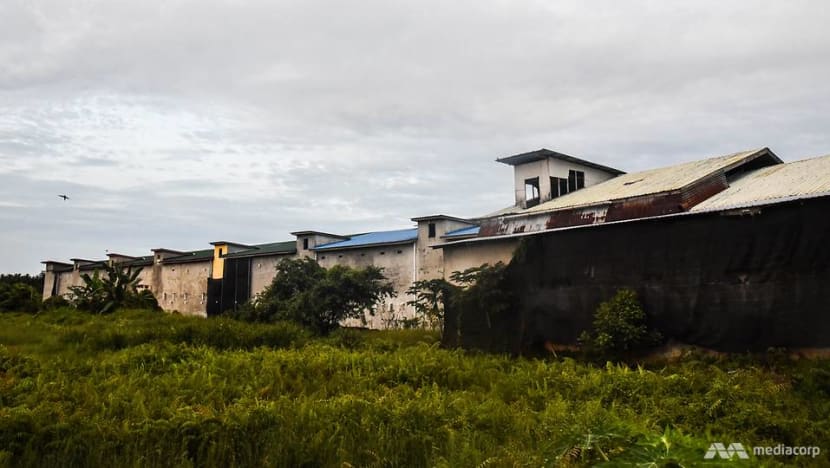 He now runs a mini-empire, with his labyrinthine nest production houses reaping serious financial rewards for the family. Still, he believes that not just anyone can have success in this fickle business. 
"Outsiders build houses, but the production quality is not ideal, so success rate is not high. So not a lot of people dare to enter the business, even up to this day," he said. 
"But I still encourage anybody to come to the area and try more. Whether their production quality is good or not, I think it's good to know. With more people trying, I hope people get better luck in this business."
Unlikely to ever meet the insatiable demand for bird nests from China, Mr Bong believes the market will be strong and dependable for years. With China lifting its import ban of processed Malaysian nests last year, domestic prices hit six-year highs. Indonesia's industry has also been severely hampered by annual onsets of haze in recent years, giving a boost to Malaysia's farmers.
It means even small operators feel the gamble of starting a bird house is worth it.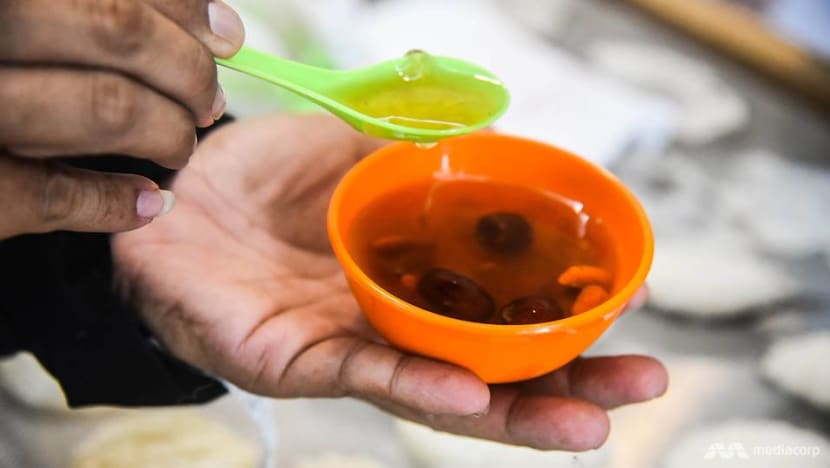 Mr Lau openly admits that he might not be getting everything right in a business where there are no real hard rules. But experimentation and tinkering is part of the enjoyment and constant learning is necessary. 
"Newbies like us, we don't want to commit to high entry, so we still take up a loan for a place like this, start small, pay the bank, and you can make all the mistakes you want but you have the time to learn from you mistakes," he said. 
"The market is still under developed in Sarawak and there is plenty of room to do more bird houses here."