Boracay praises Duterte's 'strong hand', just don't call us a cesspool
In the third part of an in-depth look at the imminent closure of Boracay, Channel NewsAsia's Jack Board looks at how the attempt to resolve the island's problems has gained support.
BORACAY: Rumours and reports had abounded for weeks before Rodrigo Duterte stood up in his home city of Davao and said the words that sent ripples through a faraway island.
It was the type of statement Filipinos have come to expect from their maverick leader. Still, it left the people of the resort island blindsided - if not offended.
For the national environment agency, Duterte's direct intervention is the style of action craved for years. Bold and unflinching.
"At this time, we are very fortunate that we have this kind of president who is not afraid, who has the political will to do reforms and to protect the environment," said Jonas Leones from the Department of Environment and Natural Resources (DENR).
"Whoever gets in his way, it will be sorry for him because the directive is to clean Boracay. There are no sacred cows in this administration. We should take advantage."
Locals too have expressed admiration of the president's offensive, despite the dismay at some of the language used to describe their home.
"The description, it shocked all of us. We do not deny that there is really a big problem on the island but of course we didn't expect that the president will just declare a closure," said Boracay Foundation president Nenette Aguirre-Graf.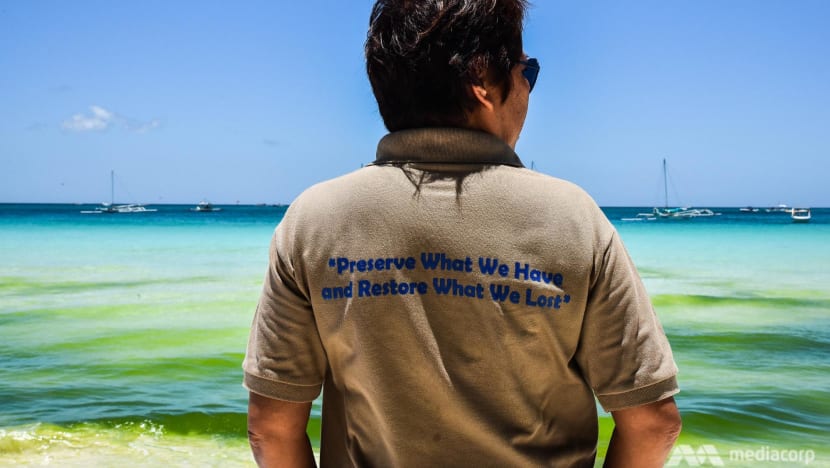 "The president acted with a strong hand. We wanted that type of attention a long time ago from the national government," she said.
"We just have to trust our president. His political will is 150 per cent and we hope it will trickle down the line to the local government: that the political will be there for us to be able to save the island."
FINGER-POINTING
Despite the reservations about the six-month closure, in which tourists and non-residents will be not allowed on Boracay from Apr 26, local authorities say they will now embrace the opportunity to do what is necessary to ensure its future.
But there is some disharmony between different branches of government.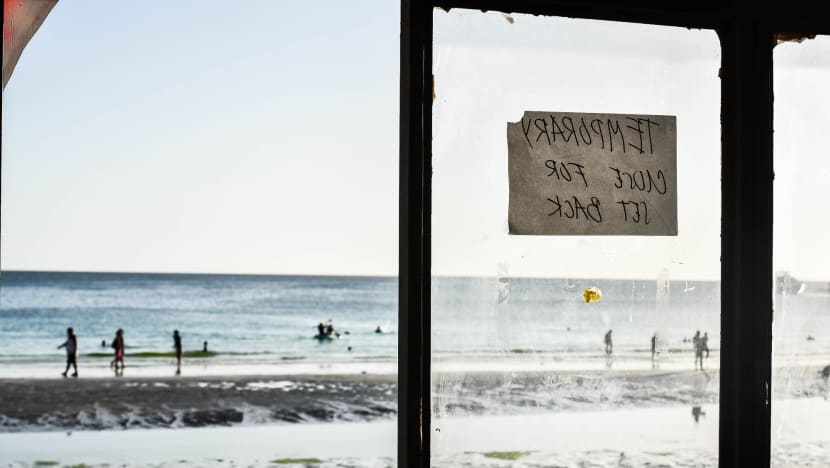 Local connections, alliances and the politics of business have muddied the waters in Boracay, literally and figuratively. A lack of enforcement has meant business enterprises have flaunted the law to the detriment of the environment. At higher levels, mega projects have been given the green light for operation despite the obvious strain on the caring capacity of Boracay.
Locals lower their voice when speaking of rampant land grabbing on the island, the influence of powerful families and the reverberations of corporate tycoons breaking new ground.
"There is a failure of governance in Boracay," Leones said. "If we allow the local government to again control the management of the island then there is a possibility that history will repeat itself.
"We do not single out the local government unit, we admit that in our ranks ... there were also shortcomings."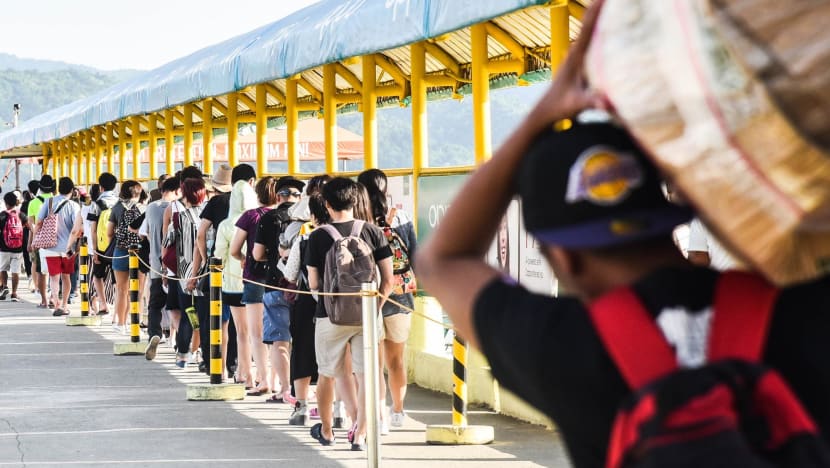 For its part, the local government unit, among others, argues that they have been neglected for years and that the task of managing the island has been become impossible given their resources.
"Of course we have been requesting, even before, the assistance of the national government," said Rowen Aguirre, executive assistant to the Boracay mayor.
"I feel that a lot of things have gotten out of hand and that something should be done about it. There are times when we felt so helpless but now things are becoming clearer."
Aguirre-Graf says the signs of Boracay's decline in the face of mass and uncontrolled tourism has been evident for more than a decade. But the calls went unanswered.
"We would not be in this situation if the government was more receptive to our pleas when we wanted them to help us," she said. "It ended up in a table or ended up as a press release."
As a long-term solution, a senate bill is pending to create a special body or authority to handle the management of Boracay and proposed activities on the island.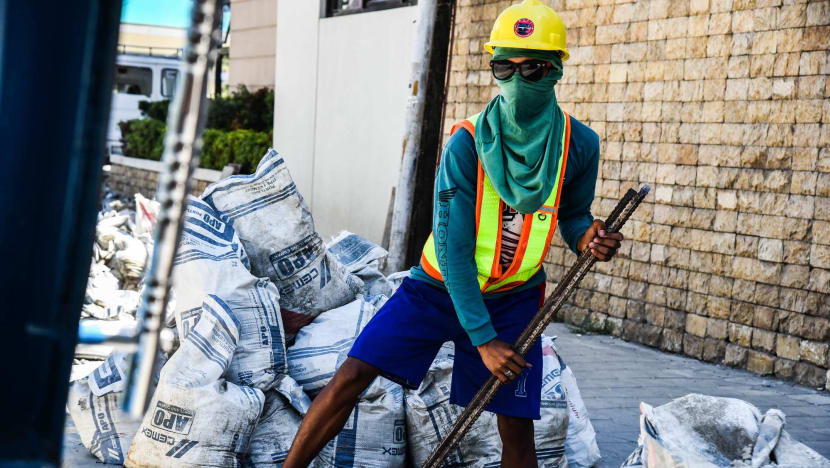 LOCAL DYNAMICS
Leones says he expects a multitude of bruising legal battles to emerge over the coming months as big business owners resist attempts to cleanse land - for environmental reasons - that has already been developed.
Despite the pressures, he assured that the same standards will apply for petty offenders like poor local residents constructing homes on wetland designated areas, to global resort operators.
"That is a challenge to us. We will be focusing more on big establishments because these are rich and we are expecting a lot of cases that will be filed against us when we remove them," he said.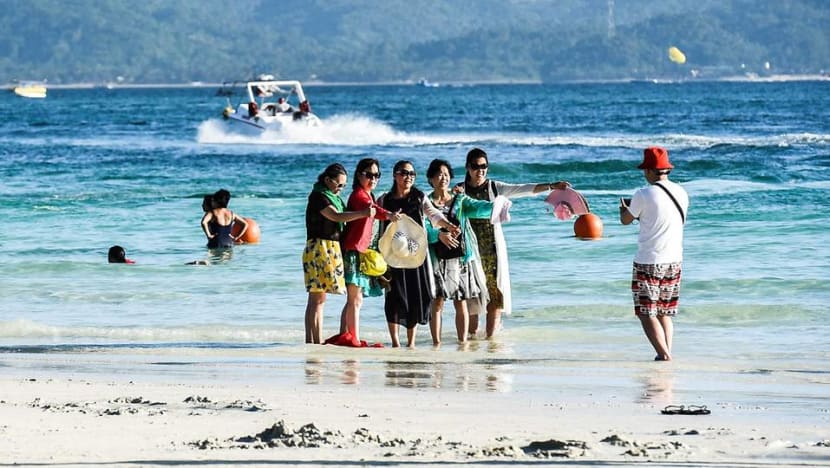 "The strong business groups can really make or break politicians there. You can't push them away from Boracay without a fight."
Other tourist hotspots in the Philippines, including fast-developing areas like Coron, El Nido, Aurora and Zambales have also been put on notice. Regional directors have been instructed to tackle harder those violating laws in the pursuit of tourism revenue.
The Boracay blueprint is ready to be replicated. And the president has already shown he is more than willing to roll it out.
This is the third part of Jack Board's in-depth look at the imminent closure of Boracay. The first part can be read here, and the second part is here.