Young Cambodian women on green mission to build roads with plastic waste
Two young Cambodian entrepreneurs show how plastic waste can be turned into roads in their hi-tech fight to save the environment at home.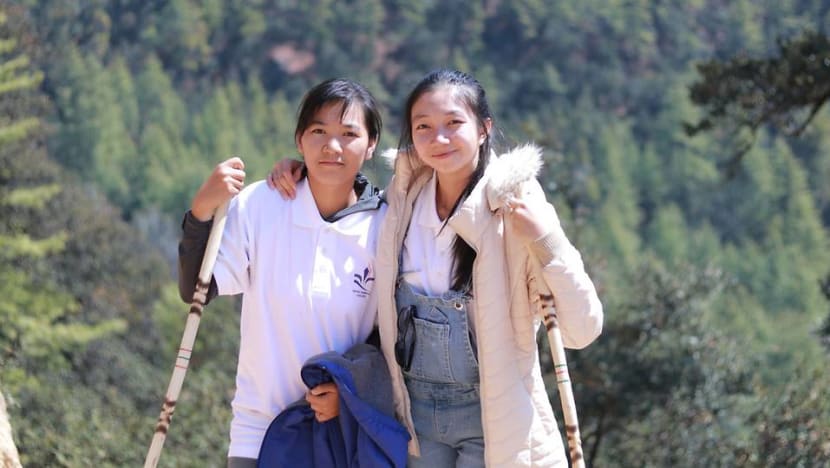 PHNOM PENH: The Cambodian capital Phnom Penh was once fondly known as the "Pearl of Asia", with pretty post-colonial Khmer architecture, immaculate parks and tree-lined avenues. Today, it is a city of garbage, where mountains of rubbish engulf acres of landfills and grimy streets reek of waste and decay.
But one day, it could see new roads built with trash if the Ministry of Public Works and Transport takes up the suggestion of two Cambodian female students - Sokanha Ly and Bunhourng Tan - whose green creation could turn plastic waste into cheaper and better roadways.
The pair are graduates from Harpswell, a Phnom Penh-based foundation that teaches young Cambodian women to be leaders through debates and civic engagement in English and French. In 2016, they co-founded a start-up called Eco-Plastic to transform trash into roads.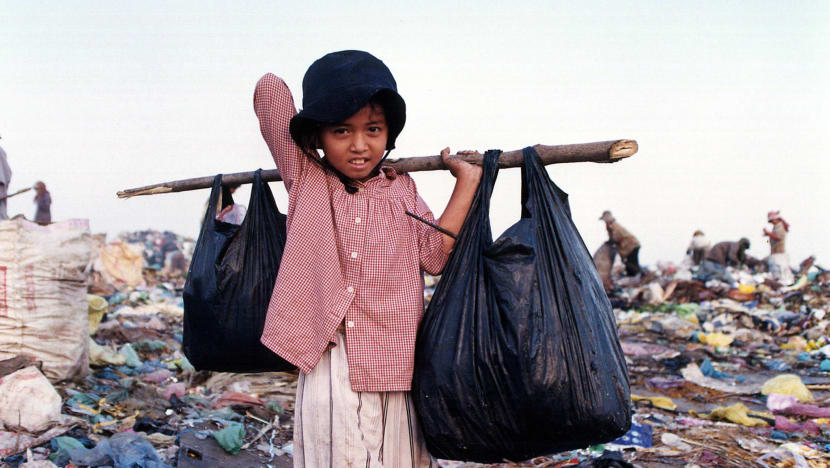 Worried about Cambodia's waste problem, the young entrepreneurs spent years researching how they could turn "plastic hell" into a green product. 
Their endeavour has led to the creation of PAC - Plastic Asphalt Concrete - a combination of plastic scraps and bitumen, which is a black mixture of hydrocarbons used for road surfacing. The difference between PAC and traditional asphalt concrete is that the former costs less and produces stronger, more durable roads.
CAMBODIA: THE KINGDOM OF PLASTIC
The female duo's green creation owes its birth to plastic waste that is fast engulfing their country. Data from the Environment Ministry showed Cambodia produces more than 4,000 tonnes of waste on a daily basis. Its capital alone generates more than 2,000 tonnes of waste each day, 17 per cent of which is plastic.
"We're extremely worried," said Dy Kiden, director of the ministry's Solid Waste Department. "Our landfills are not up to standard; they're open-air facilities. So, people living nearby suffer from the smell and flies."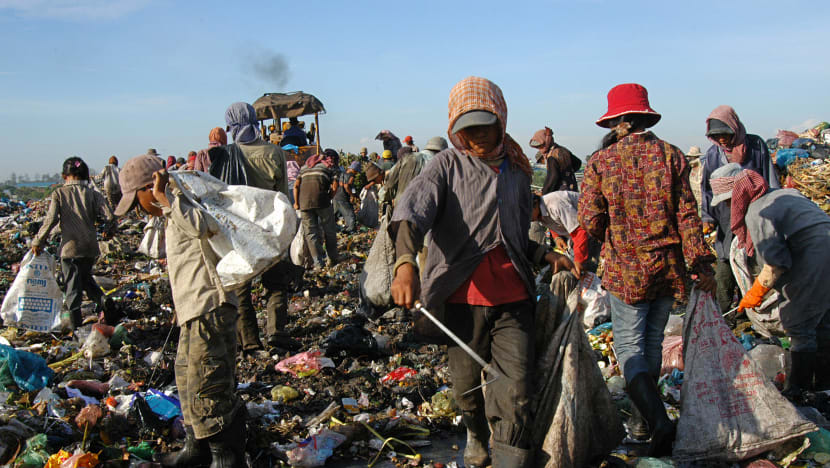 Solid waste from more than 1.5 million residents in Phnom Penh ends up at two landfills – one in Dangkao district and the other in Steung Menchey, which is already full. In Dangkao, the facility spans 310,000 sq m and is designed for 25-year operation. Today, nine years into the service, it is close to reaching full capacity.
"If we don't cut down on waste or reprocess it more, the impact will be huge," Kiden told Channel NewsAsia, adding the high cost of reprocessing plants often discourages investors from the green business and that trash collection for exports remains a "competitive" industry in Cambodia.
As the nation grows more urbanised, plastic waste continues to amass at its landfills. In Phnom Penh, some 10 million plastic bags are consumed every day, based on a study by sustainable development foundation ACRA. Each year, the foundation estimated, an average urban Cambodian uses more than 2,000 plastic bags - ten times higher the amount in China and countries in the European Union.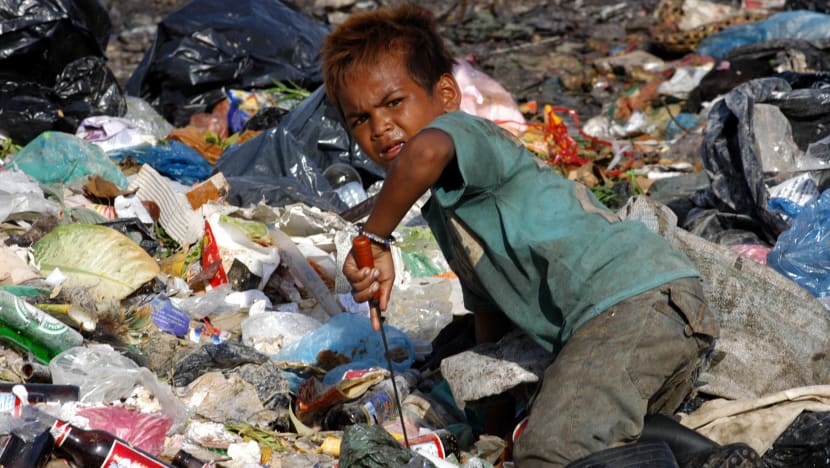 The situation is similar in other urban areas such as Siem Reap, home to UNESCO World Heritage Site Angkor Wat which attracted more than 2 million visitors last year. According to the Environment Ministry, more than 20 per cent of its waste comes from plastic. The number is even higher – 34 per cent – in the popular coastal resort of Sihanoukville, where plastic bags and bottles pollute its beaches and sea.
To reduce plastic waste, the Cambodian government has recently banned the production, distribution and imports of plastic bags smaller than 25 cm in width and thinner than 0.03 cm. Supermarkets and shopping centres are also required to charge customers for plastic bags at checkout tills.
The government aims to cut the use of plastic by half within 2019 and by 70 per cent in the next seven years.
DRASTIC PLASTIC

In their fight against plastic waste, Sokanha and Bunhourng have won recognition from business contests both within Cambodia and beyond. 
The pair recently clinched silver at the Mekong Business Challenge in Bhutan, where their Eco-Plastic beat nine entrepreneurial teams from six nations. In May, they received an honourable mention at the 2018 International Business Model Competition in Utah, United States, after Eco-Plastic made it into the top ten. The start-up contest is an annual event joined by thousands of student teams from hundreds of schools worldwide.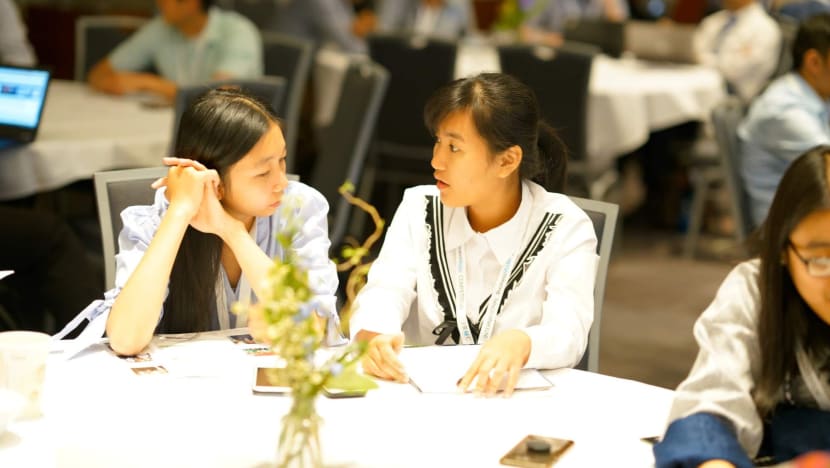 "Our next step is Research and Development (R&D). We're exploring new materials to add to PAC to make our product more unique, cost-efficient and well-functioning," said 21-year-old Sokanha, a civil engineering student at Zaman University of Cambodia. 
Plastic waste is not just a Cambodian problem. As of 2015, some 6.3 billion tonnes of plastic waste had been generated globally, according to a report by researchers from the University of California, University of Georgia, and Woods Hole Institute in Massachusetts, USA.
"Around 9 per cent of which had been recycled, 12 per cent was incinerated, and 79 per cent was accumulated in landfills or the natural environment," the report said. If current production and waste management trends continue, it added, the figure could hit 12 billion tonnes by 2050.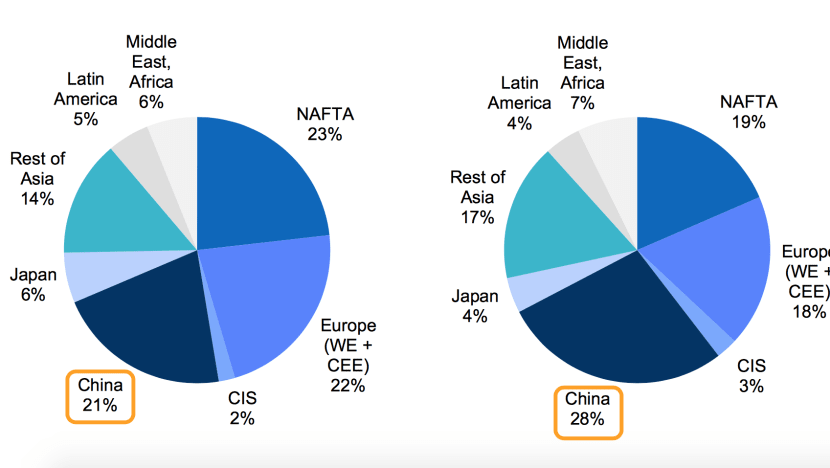 Compared to the rest of the world, Asia accounts for more than 49 per cent of global plastic production, an industry report by the association of plastic manufacturers PlasticsEurope showed, with China leading at 28 per cent. 

'PLASTIC ROADS'
As countries around the world attempt to go greener, the concept of building roads with recycled plastic has attracted growing attention.
India has constructed more than 30,000 km of roads with shredded plastic. Last year, Dutch firm VolkerWessels said it plans to use plastic waste in the ocean to build highways in Rotterdam. The idea is being explored in various areas around the United Kingdom.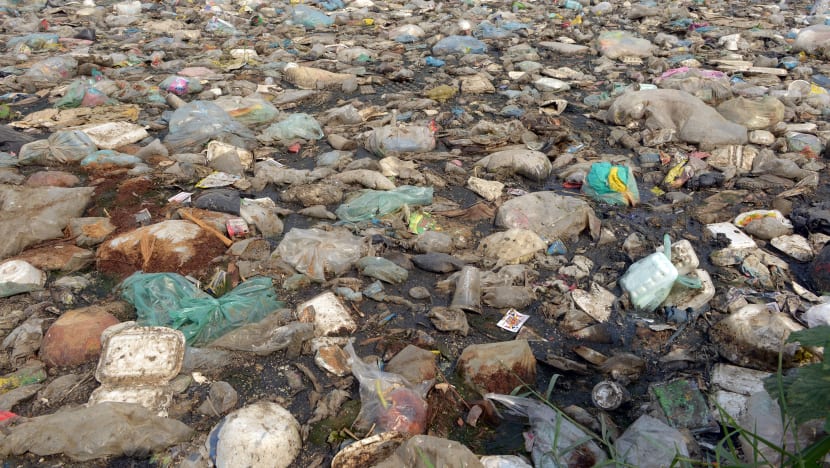 In Cambodia, the female duo is working hard to improve their business product and save the environment. Although the Ministry of Public World and Transport has offered them "tremendous support" to build and test their prototypes, they said there are still challenges, from a lack of local investment opportunities to limited technical expertise and facilities for experiments.
Yet they see a bright prospect of introducing innovative engineering technology to their homeland and helping the government tackle social problems, not to mention a chance to inspire and empower Cambodian women in science, technology, engineering and mathematics.
"Technology can solve almost every social issue as long as we're committed, persistent, and passionate about it. Technology can turn fantasy into reality," Sokanha said.
"The key message is 'Never give up and hard work pays off'."