Cross-border beer: Thailand's craft beer dream brewed in Cambodia
With small-scale beer production prohibited in their home country Thailand, Stone Head is a beer start-up taken across the international border to Cambodia for the purpose of survival.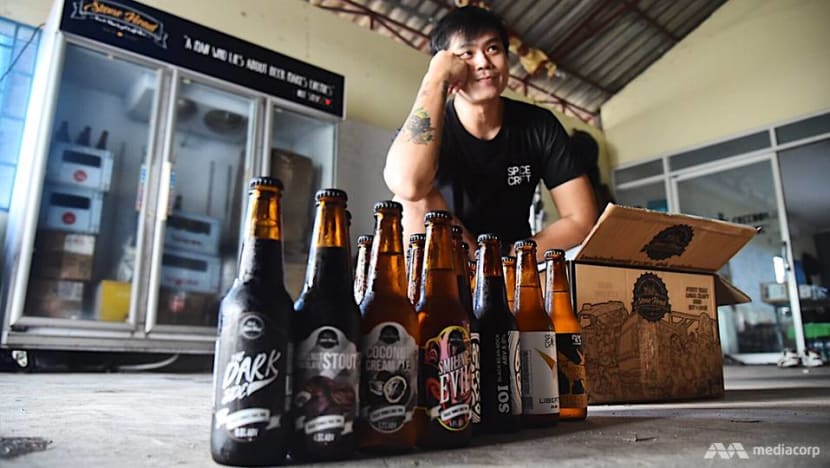 KOH KONG, Cambodia: From a small, unassuming factory in the Cambodian outpost town of Koh Kong, a couple of rebel Thai brewers are leading a craft beer revolution.

Nestled strategically close to the Thailand border, Stone Head is a company in a unique form of exile with beer being brewed by mavericks.

With small-scale beer production prohibited in their home country, this is ostensibly a beer start-up taken across international borders for the purpose of survival.

On site, there is a distinct earthy aroma of boiling malt and hops in the air and a dozen or so polished silver fermenting tanks are slowly transforming raw ingredients into a variety of first-class craft creations.
The modest set-up looks similar to other boutique breweries growing in abundance around the world, but here each drop is being forged out of defiance.
On the final product, the words "First Thai legal craft beer" are emblazoned. It is clear that these brewers are the obstinate type. "The name Stone Head, it means we are stubborn," explains one of the group's founders, Dusadee Thummarat.
The slogans on his T-shirt further explain the attitudes of the Stone Head crew.

"They tried to bury us – They didn't know we were seed," reads his shirtfront. "Taste of Freedom – Served with Pride," adorns the back.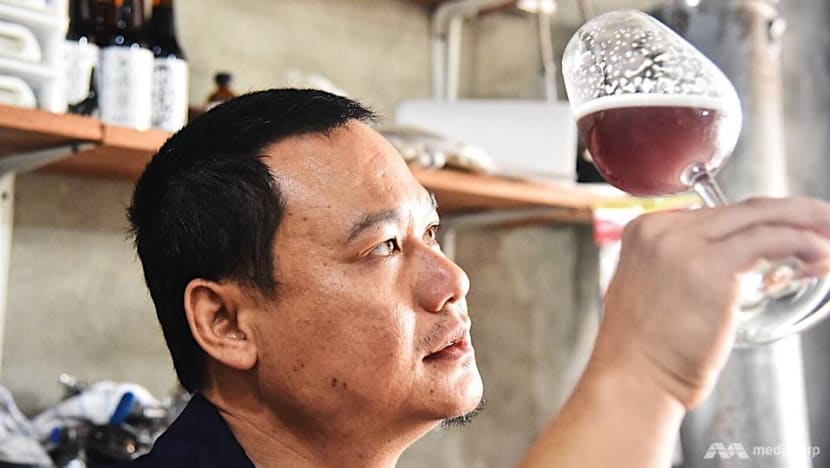 The craft beer industry has been made essentially illegal in Thailand. The law states that beer manufacturers must have a minimum output of ten million litres per year, which amounts to about 30,000 bottles. As an indicator, Stone Head produces about 2 per cent of that target annually.
Companies must also have about US$300,000 in upfront capital, an almost impossible requirement for budding brewers. If they continue to produce, as many do in secret, they face jail time or fines from authorities.
"Making beer is illegal for a small-scale producer like us, so everyone who is doing it, is doing an illegal thing. So we thought that we needed to find a place to do it legally," Dusadee said.
It forced their move across to Cambodia where operations eventually began two years ago.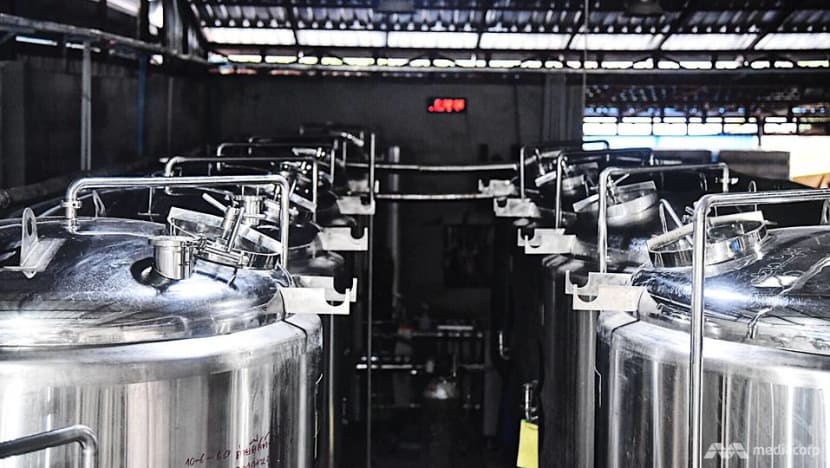 Stone Head is now producing beers that have never been seen before, using ingredients sourced from the local region like lemongrass, galangal and butterfly peas. The latter is normally used in sweet tea but has been modified to create a bright violet wheat beer.
So too the Black Bean Bock, which has a strong aroma of vanilla, butter and black beans, inspired by a traditional Thai dessert served with sticky rice. The result is a complex, full-bodied beer with a lingering sweetness.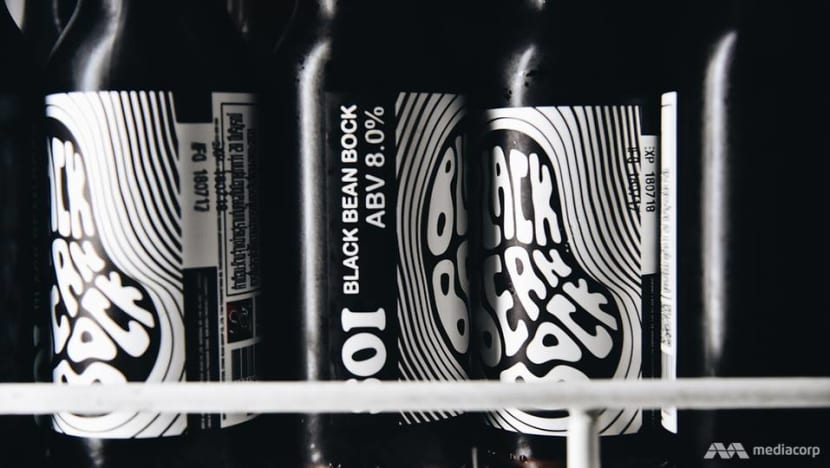 "It's more popular among hipsters who want something different. The trend has only emerged in the past two or three years and the number of producers is increasing a lot," he said.

The branding and labelling of their beers is creative and seemingly heavily influenced by hipster culture, a subset that has eagerly embraced craft beer around the world. Think trendy minimalism, pug dogs in sunglasses and names like "Space Craft".

There is nothing superficial about the taste however, and as the Stone Head crew load up their refrigerated containers with stacks of beer ready for export, they are starting to witness a national change in palate.

A WORLD TREND

The Thai beer market continues to be dominated by Boon Rawd Brewery and ThaiBev, the makers of the ubiquitous Singha and Chang labels, respectively. Despite their duopoly, the law protects these giants and prevents small homegrown operators from entering the fray.

The reasoning is to ensure fledgling beer makers cannot dodge paying tax from selling their products, as well as to uphold hygiene standards.

"With beer in Thailand, the variety is not wide. I thought it shouldn't be a problem if I should emerge as a small-scale operator. I wanted to make it legal," Dusadee said.

But that does not appear likely any time soon, prompting criticism of what some consider a long out-dated law that blocks enterprise.
"The government cannot run or catch up with the trend, with the movement of culture and society. The government is using out-of-date laws and it's not properly applicable to the modern society," said Asst Prof Charoen Charoenchai from Rajamangala University of Technology Thanyaburi, and also an independent consultant to alcohol producers.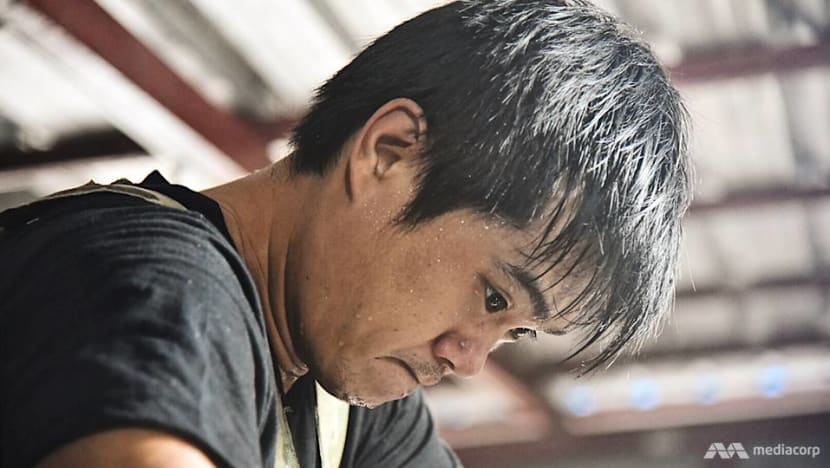 Others like Wichit Saiklao – also one of the founders of Stone Head – lead the resistance from within Thailand. His island paradise for beer lovers at On Ko Kret, fitted with a brewing academy, has become legendary, despite the inherent unwelcome attention he gets from authorities.

"Beer is part of something that I think is a tool to express yourself," he said.

"I'm so optimistic. The reason that I say that is because when I started it, I looked at the world trend, I compared how craft beer started in each country and it's a world trend. Once it becomes a world trend, nobody can stop it, right?"

National beer sale figures appear to back up his sentiment. Craft beer sales are on the rise, albeit from a low base, at a time when Thailand's overall beer consumption is declining.

Feeding the growing niche market though from overseas remains a challenge for the likes of Stone Head. Import tax issues, beer storage, hiring local staff and transport costs make their business far less viable than if it was in Thailand.

Yet despite some initial hurdles, which led to a 12-month wait to begin operations, and issues with reliable water and electricity supply in Koh Kong, Cambodia has been a welcome landscape to ignite Stone Head's aspirations.

"Here its fun, it's like an adventure," Dusadee said. And they are far from alone, in looking overseas to escape Thai restrictions. Many of the country's recognised craft brands are brewed overseas, including Happy New Beer (Australia), Sandport Bang Bang (Taiwan), Phuket Lager (Cambodia) and Golden Coins (Vietam).

Stone Head also supports other small operations looking to make their first steps in the industry. They have taken on brewing contracts for more than ten clients, including 25-year-old Chetsada Buntathong who has created Yaksa Pale Ale.

"Pale ale is quite limited in Thailand so that's why we want to produce to make it more accessible to people. It's easy to drink, refreshing, can be drunk every day," he said.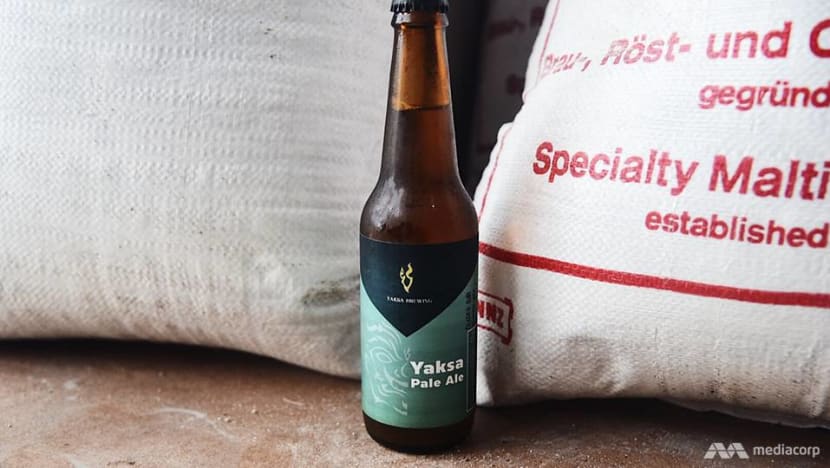 "Five to six of us got together into a group because we wanted to produce craft beer but because of the legal restraints in Thailand we couldn't set up a brewery. But we knew there was a Thai brewery here so we were interested."

Despite the competition in a sector that boasts only an estimated 100,000 keen craft beer consumers, Sermsak says there is solidarity among those who toil abroad to create quality products.

"Most of our clients are our friends. We started brewing at home. We have grown up together," he said.

As craft beer becomes more popular not only to drink, but also to create, long-brewing legal challenges are standing in the way of the market growing any larger.
They all have another goal in mind – eventually have their beer brewed on home soil. Like a good lager or ale, it will take plenty of patience.

(Additional reporting: Saksith Saiyasombut)