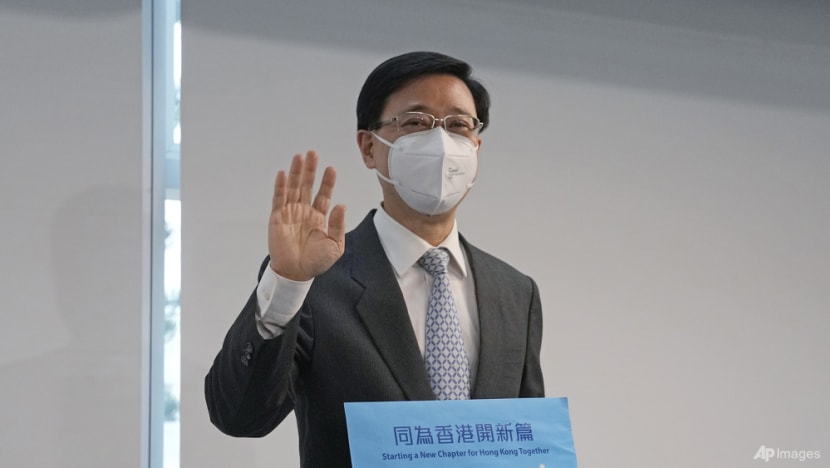 HONG KONG: On Sunday (May 8), more than 1,400 members of Hong Kong's Election Committee will meet to select the next leader of the city. 
With former chief secretary John Lee being nominated as the only candidate for the city's sixth chief executive post, he is expected to easily cross the 750-vote threshold required to be elected.
By law, Hong Kong's leader will also need to be appointed by the central government in Beijing, giving the position unique dual accountability. But in reality, the outcomes of these elections have been tightly controlled by Beijing.
Political observers interviewed by CNA say that power imbalance and diminishing trust between Beijing and the people of Hong Kong make the dual accountability system increasingly untenable.
"That dual accountability system is difficult to manage, especially for people without political skills," said Professor John Burns who is with the politics department of the University of Hong Kong.
"If you look at the past history of our chief executives, we've had two business people and two civil servants. None of them has had political skills, none of them has had charisma, because that is not what Beijing is after."
Beijing argues that without frequent changes in government, China has been able to plan for the long term. However, none of the Hong Kong leaders handpicked by Beijing has been able to serve out two full terms, or 10 years in total, as permitted by the Basic Law.
The "one country, two systems" principle is enshrined in the Basic Law, which is regarded as Hong Kong's mini constitution.
Hong Kong's first chief executive Tung Chee-hwa assumed office on Jul 1, 1997, when the city was handed back to China by Britain. The scion of a shipping family was reappointed to a second term. 
In 2003, the city government proposed a national security legislation, known locally as Article 23. Ostensibly, the legislation would target those endangering national security, but there were concerns among residents that it would affect their rights and freedoms. This stoked a major protest in Hong Kong in July 2003. 
Tung stepped down in March 2005, citing health reasons.
His unfinished term was passed onto Donald Tsang, a former civil servant in the British colonial government. Tsang was subsequently reappointed, leaving office in 2012 after serving seven years in total.
Towards the end of his time in office, Tsang was embroiled in various corruption allegations and eventually stood trial after stepping down. He was convicted of misconduct in public office but the conviction was later quashed by the city's top court.
In recent years, the pace of succession quickened. Hong Kong's third leader Leung Chun-ying who has a background in real estate, left after just one term of five years, as his popularity sank following the 2014 Occupy Movement.
The trajectory has been similar for current chief executive Carrie Lam, whose term has been marred by the 2019 anti-extradition Bill protests and more recently, her handling of the COVID-19 pandemic. While she was in office, Beijing also passed a broad national security law, bypassing the approval of the city legislature. 
The former civil servant will finish her term on Jun 30 and said she would not be seeking a second term due to family reasons.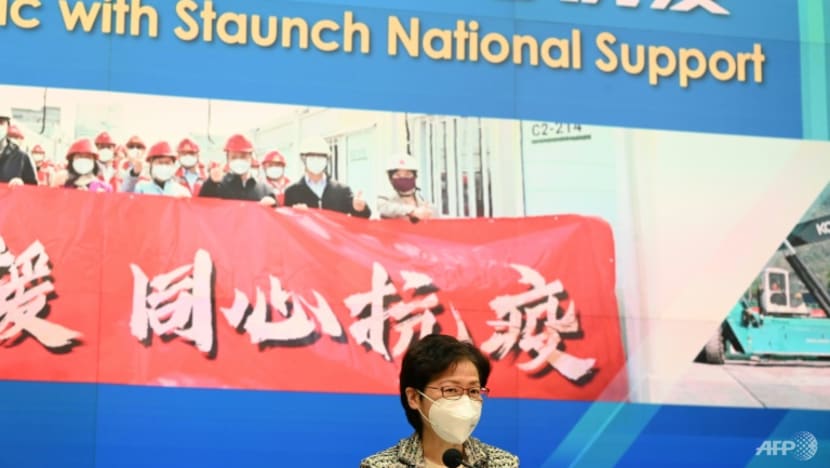 Retired Hong Kong politician Jasper Tang told CNA: "I think they all left for good reasons." 
"I haven't met anyone who said it's a pity that Carrie (Lam) cannot stay on."
Commenting on how Lee, a former senior police officer is the only person to get on the ballot, Jasper Tsang said: "We all know it's Beijing who makes the decision." 
He added: "Many people would be under the impression that whenever there is any conflict between Hong Kong people and the central government, the chief executive will always stand on the side of the central government, because the boss is there."
Jasper Tsang is a founding member of Hong Kong's biggest pro-Beijing party, the Democratic Alliance for the Betterment and Progress of Hong Kong (DAB). He won competitive direct elections to become the president of the Legislative Council. In 2016, he was reportedly considered for the top job due to his ability to listen to opposing voices in society.
"Let me put it this way: I knew the central government well enough not to believe that at any time there was really a good chance of me getting the job," Jasper Tsang said.
Hong Kong's Election Ordinance stipulates that the city's leader should have no party affiliation, which rules out the popular politicians.
Local political parties have repeatedly called for the ban on party affiliation to be scrapped, but analysts say having a ruling party in Hong Kong that could mobilise the local people is a sensitive matter for China's ruling Communist Party.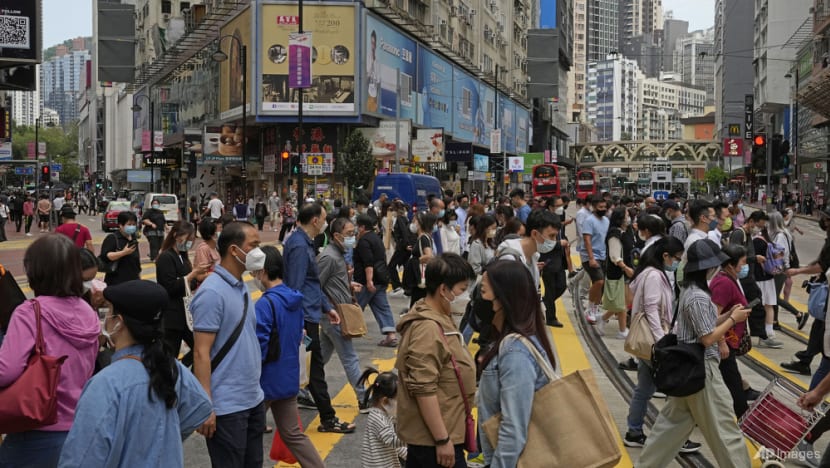 UPHILL CLIMB EXPECTED FOR JOHN LEE
If Lee prevails as expected this weekend, he is likely to be confronted by even bigger challenges than those faced by his predecessors. 
Prof Burns, a long-time resident of Hong Kong and a naturalised Chinese citizen, says the selection of Lee to be the city's new leader shows Beijing still follows the same line of thinking and wants to place someone in charge who they can trust.
This, he said, may again be problematic for Hong Kong politics.
"We have all these issues which are political in nature. They require compromise and bargaining. They require that the leader understand where the people are, and that is what we don't have."
It is a worry that is shared by Jasper Tsang. Even though there is no longer a formal political opposition in Hong Kong after all lawmakers quit the legislature, he expects Lee to still encounter conflicting interest groups in addressing long-standing issues. These include land supply, housing shortage and income disparity.
"Some of my friends believe that he will be faced with even bigger challenges than his predecessors. We can't find any evidence from his experience which can tell us that he's a good politician, so we don't know."