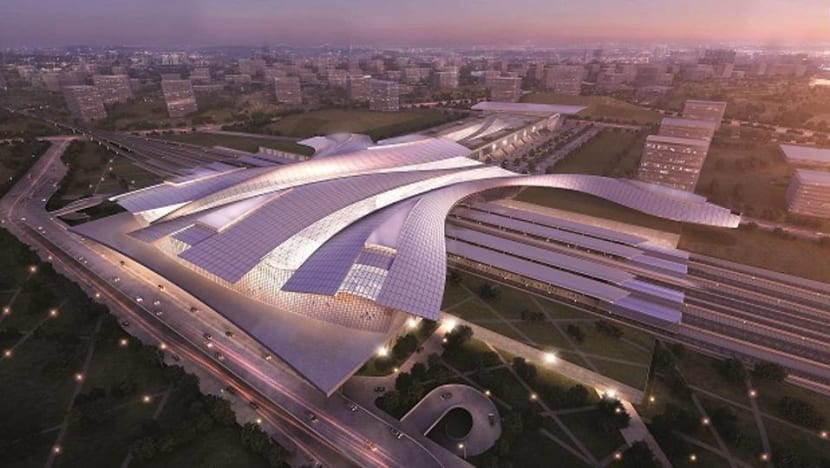 KUALA LUMPUR: While Malaysia's Economic Affairs Minister Mohamad Azmin Ali had suggested that a discussion will take place between Singapore and Malaysia on the Kuala Lumpur-Singapore High-Speed Railway (HSR) in August, Singapore's Ministry of Transport (MOT) clarified on Monday night (Aug 6) that no meeting has been scheduled.

The ministry also said that Azmin did not meet with Singapore officials overseeing the HSR.
"The official meeting will take place sometime in August," Azmin told reporters earlier on Monday, shifting away from his previous comments that it would take place by the end of July.
He also added that his trip to Singapore over the weekend yielded a positive meeting with senior officials from Singapore on the HSR.
"Yesterday, I went to Singapore to visit Tan Sri Muhyiddin Yassin (Home Minister), and I took the opportunity to meet with senior officials from Singapore to discuss the HSR project. 
"The meeting went in a positive manner," he said.
However, MOT told Channel NewsAsia that no dates had been proposed for a discussion, nor did Azmin meet with Singapore officials overseeing the project.
"No meeting has been scheduled or taken place between Malaysian Minister of Economic Affairs YB Dato' Seri Mohamed Azmin bin Ali and the Singapore officials overseeing the HSR project," said MOT.
The ministry added that it had requested via diplomatic channels since Jun 1 that the Malaysian government provide a written response clarifying its position on the HSR project.

"The Singapore Government had also requested that if the Malaysian Government wished to meet to discuss the HSR Project, the discussions should take place by Jul 31," MOT said.
MOT noted that as of Monday, Malaysia had not provided the clarifications sought by Singapore and the proposed dates for the HSR meeting.

Malaysian Prime Minister Dr Mahathir Mohamad had previously said that the Malaysian government would discuss with Singapore how to postpone the implementation of the HSR project.

He said that the project was "not beneficial" as it will cost Malaysia a huge sum of money.
The Pakatan Harapan government also disclosed that the actual cost for the 350km railway linking Kuala Lumpur and Singapore was RM110 billion (US$27 billion), double the figure of RM55 billion announced by the Barisan Nasional administration.