Concerns over construction delays, accessibility issues ahead of soft launch of Indonesia's high-speed rail
Selected members of the Indonesian public will be invited to try out the new high-speed trains during the soft launch in August.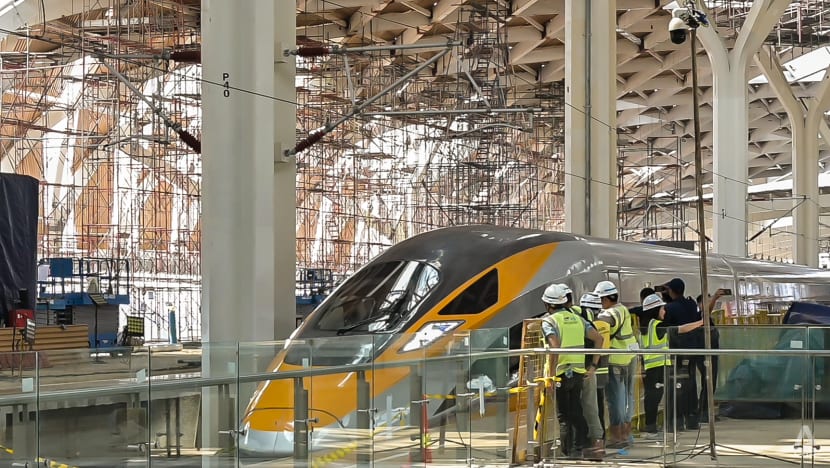 JAKARTA: For the past few years, Kartinah has lived with the constant roar of construction work at Padalarang station, one of four high-speed rail (HSR) stations which will connect Jakarta with West Java's capital Bandung. 
The 38-year-old housewife, who goes by one name, is used to cleaning all the dust that enters into her house from the construction of the station as she lives just a few metres from the site. 
"The noise is unbelievable. This is now better," she said, referring to the beating sound of machinery when CNA interviewed her at her house in Padalarang district, West Java.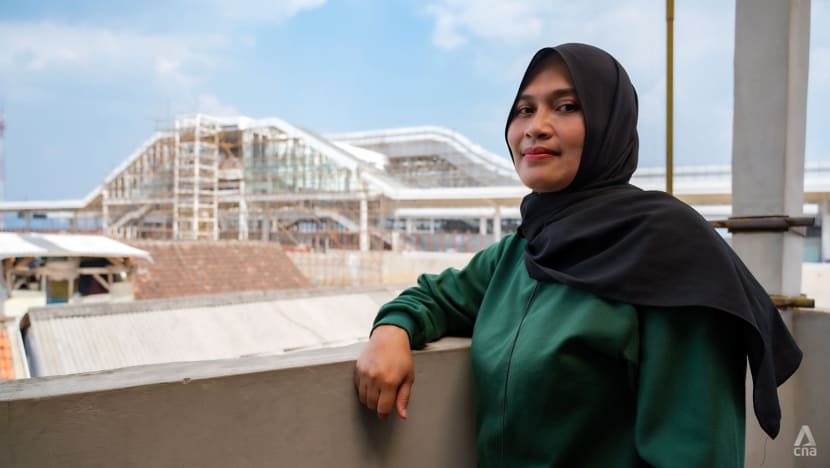 Part of China's landmark Belt and Road Initiative (BRI) project, the high-speed rail train will cut travel time from Jakarta to Bandung from more than three hours to about 40 minutes.
It is Indonesia's and Southeast Asia's first high-speed train.
The HSR is scheduled to be soft-launched next month to coincide with Indonesia's Independence Day, which falls on Aug 17. 
But as of early July, the Padalarang station is only about 65 per cent ready, even as the other three stations along the line are close to completion.
"Padalarang is only 65 per cent ready because initially, the station was at Walini (but was then moved to Padalarang)," said Ms Eva Chairunisa, corporate secretary of PT KCIC. 
"So the construction work started later than the other three stations."
PT KCIC is the consortium of Indonesian and Chinese state companies building the railway. 
Amid the rush to see to the completion of the stations, analysts whom CNA spoke to pointed out other issues the authorities should address in order for the megaproject to run smoothly.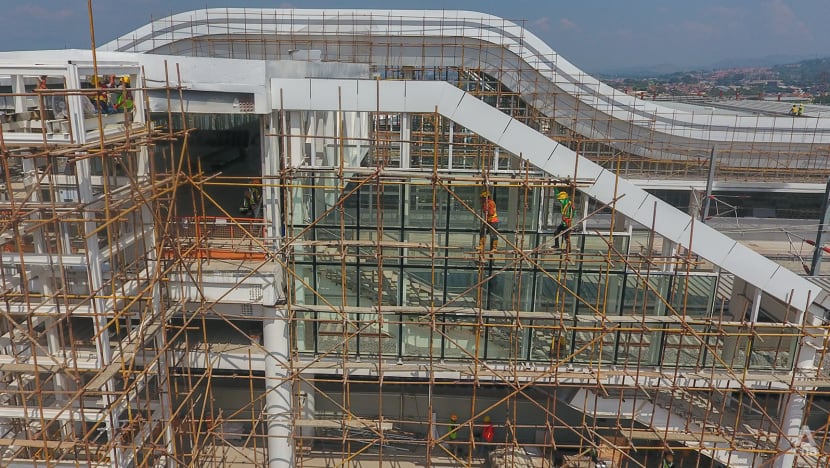 RACE AGAINST TIME TO READY STATIONS 
Funded by Beijing through its China Development Bank, the high-speed rail project began in 2015 after it won the bid against Japan.
It was initially set to be ready in 2019, but land acquisition problems and the COVID-19 pandemic - which saw the introduction of health and movement restriction orders - delayed the project.  
Covering a distance of 142km, the high-speed rail train will connect Jakarta with Bandung through four stations, namely Halim, Karawang, Padalarang and Tegalluar.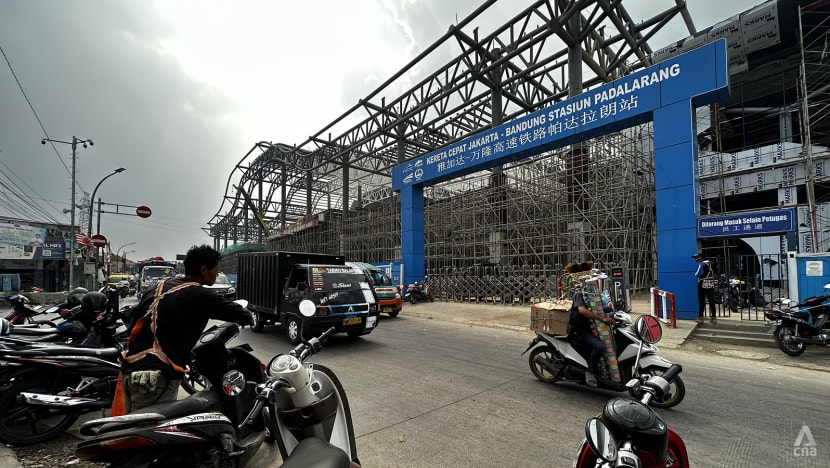 Halim station is in East Jakarta, while the other three are located in West Java province.
When the China-made trains arrived in Indonesia last September,  PT KCIC aimed for construction to be ready by June. 
Still, as of early July, construction workers at all four stations are racing against time to finish the sites. 
Ms Chairunisa said the stations would not be fully ready when the soft launch happens, slated so far for Aug 18. 
However, she added that they should be completed when the trains are fully operational to ferry passengers by October.
"But we guarantee that the Halim and Tegalluar stations have the facilities to accommodate passengers during the soft launch later.
"So since in August it will not yet be a commercial ride, there will still be some finishing work in certain areas," she told CNA.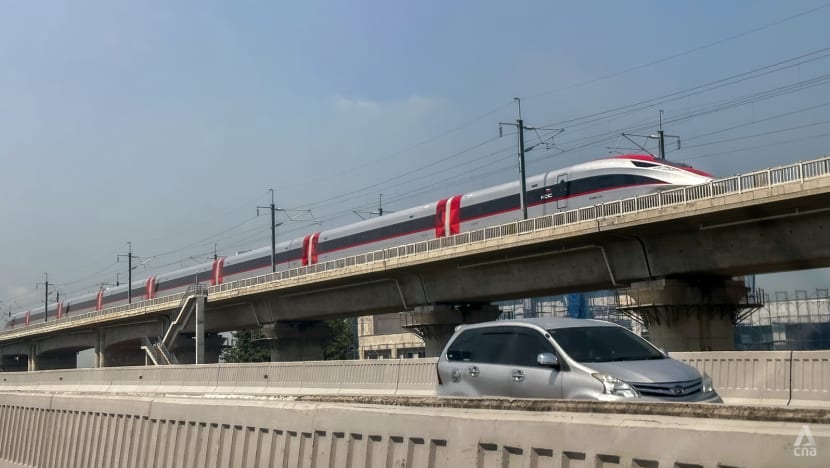 ACCESSIBILITY TO RAIL STATIONS AN ISSUE  
Apart from the stations' readiness, authorities must also ensure they are accessible by the public as soon as possible, said transport analyst Darmaningtyas, who is the head of Instran - a non-governmental organisation (NGO) that focuses on transport issues.
At the moment, all four stations have very limited accessibility.
"Under the current condition, it is faster to go to Bandung by car via highway," said Mr Darmaningtyas, who like many Indonesians goes by one name. 
Currently, Jakarta's Halim station is only accessible by highway, and a long detour is required to get to other parts of the city. 
Commuters who intend to get to South Jakarta from the station located in East Jakarta, for example, may spend about 1.5 hours in traffic during peak hours - about twice the time it takes to get to Bandung using the HSR.  
PT KCIC is fully aware of the problem. 
Ms Chairunisa said that the Greater Jakarta light rapid transit train, which is also expected to be launched on Aug 18, will partially solve the problem since one of the stations is near the HSR Halim station.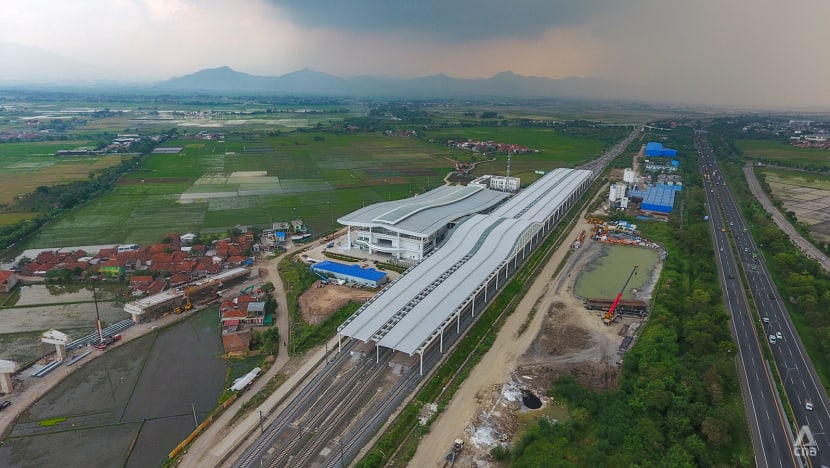 She added that a shortcut to the station is also being built so public buses can reach the area. 
Based on CNA's observations, the other three stations in West Java province are even less accessible. 
Karawang station, for example, is about 30 minutes away from a highway exit which is not connected by public transport. 
Tegalluar, the West Java end station, is in Bandung regency but not located in the city. 
In order to get to Bandung city, the fastest way for commuters would be to exit at the Padalarang station and then catch a regular train, public bus or car, which could take at least about 20 minutes, depending on traffic. 
SAFETY MUST BE ENSURED 
Mr Deddy Herlambang, deputy head of road and rail at Jakarta-based NGO Indonesian Transportation Society, highlights that the HSR is still not certified.
"All facilities and infrastructure such as telecommunications, electricity … they need to be certified. As far as I know, all of them are currently not certified because there is no unit at the ministry of transport in charge of high-speed rail certification since it is new. 
"So they hire an independent consultant to work on the certification because we also do not have regulations on HSR. Therefore, they will use the international standard," he said. 
Mr Risal Wasal, director general of railways at the ministry of transport, told CNA that all trains in Indonesia must have a permit in order to operate. 
"They can get this permit if they meet all the technical and administrative requirements in Indonesia. 
"That means also the human resources must be certified and undergo trials," he said. 
Mr Wasal said the ministry is working with an independent assessor that will review the trials. 
"We could also possibly approve the result of the HSR tryout in Indonesia given by China, so there are two options to ensure the trains are safe," he said. 
He added that the safety of passengers - from arriving at the station to exiting the train - will be guaranteed.
"Meaning we will provide safety facilities so that no passenger would be harmed," he said. 
He admits that everything is still being tested and is yet to be certified. 
"We should be able to get the certificates and operating permit before August," he opined.  
In the beginning, the train drivers would be experienced personnel from China, as the Indonesian workers must first gain the skills and knowledge to operate the system, Mr Wasal revealed.  
As authorities rush to complete the project ahead of its soft launch in August and its October timeline, Ms Kartinah in Padalarang confesses she is happy that Indonesia will have the HSR.
"As an Indonesian, I think the HSR is good because Indonesia and its next generation would be more advanced. Technology-wise, it means we are keeping up with the times.  
"Hopefully, with the high-speed train, people would have more access to public transport and shorten commuting time. But it must be affordable to us, the little people," she said as authorities have yet to announce the ticket price. 
Read this story in Bahasa Indonesia here.