Japan's flood hero: 20 lives saved in a blow-up boat
Hiroshi Nomura was streaming the World Cup in his car when torrential flooding began in his home town. He is now being called a hero for jumping into action in an exhausting rescue of many of his neighbours.
KURASHIKI, Japan: When the most torrential rain was falling on Mabi town in Kurashiki, Hiroshi Nomura was sitting in his car on a hill, live streaming the football World Cup.

He and his family had received an emergency alert that evening warning them of potential flooding. They chose not to evacuate, but Hiroshi decided to save the car; if anything happened he knew they would need it.

In the early hours of Saturday morning, as he sheltered in safety, the rains came harder than this part of Japan had seen in decades.

"The morning came and I didn't get any messages from my parents so I tried to walk back again to my house but then I could see only the roofs of the houses," the 31-year-old said.

"It's not good to think like that, but seeing it, I tried to be prepared for the reality (of them being dead)".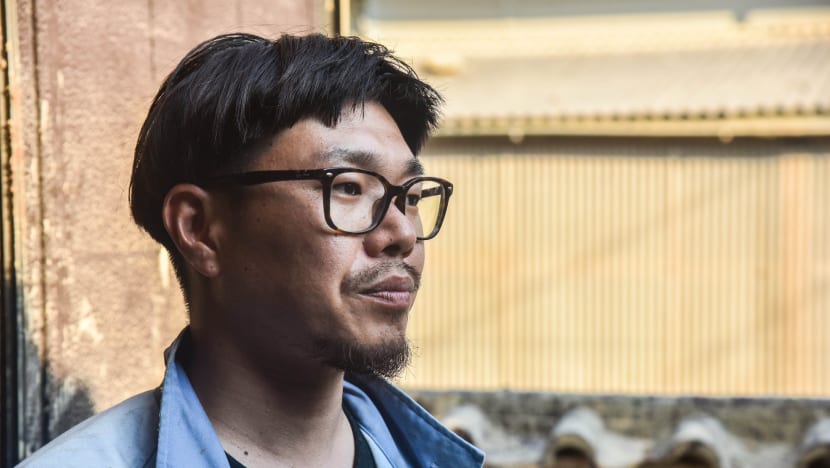 He went from the periphery of a deadly situation to a protagonist in a dramatic and selfless mission.

Hiroshi had a small inflatable boat in his car, which he normally used to go fishing with his friends. Without a pump he raced to a nearby petrol station and forced air into his hobby vessel.

"After I got in the boat I went back to my house right away but there was an electric wire on the water in front of me and and I saw many things from the houses floating. It was very hard to get there. I had to navigate and avoid those obstacles," he said.

"When I got to my house I screamed out for my mother - but no-one responded."

As he was about to smash a window to break into this house, his father managed to call him, saying that they had already been rescued, along with Hiroshi's grandparents.

He was relieved. But his rescue efforts were just beginning.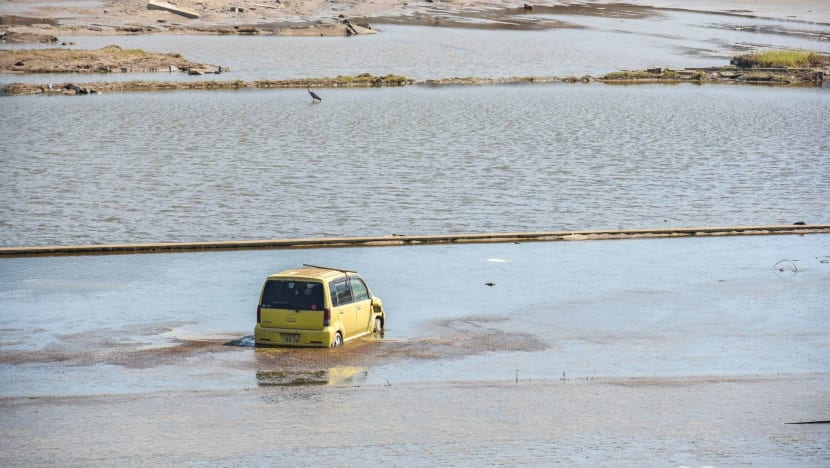 "I saw many other people on the roof and they were waving their hands from windows upstairs and the water was at the height of their shoulders.

"When I saw them I felt that I had to help them. So I started to rescue them."

For about five hours he went back and forth, paddling madly in the surging floodwaters that had engulfed much of the town and have left many parts in ruin.

First he rescued children and old people - those who were struggling in what proved to be Japan's deadliest disaster since the Fukushima tsunami in 2011.
"I told the others who were fine that I would come back soon," he said.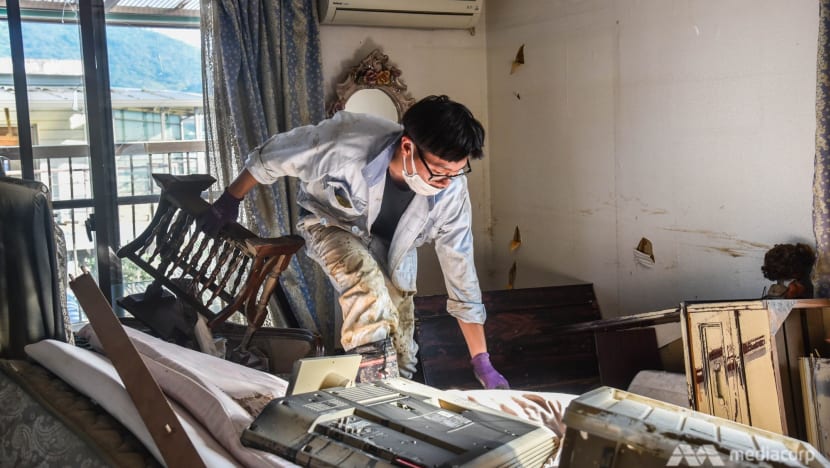 But Hiroshi was growing weak and eventually he could not get back. His face became numb his body started to tremble and he could no longer grip his hands.

He collapsed in the boat, left to drift in the fast moving flood.

"Some people on the roof saw me lying in the boat and they jumped into the water to help row the boat and took me back to the bank," he said.

"Maybe someone called the ambulance and from that point I don't remember anything. I regained consciousness when I got to the hospital."
Hiroshi's family and friends who had watched on believe he had brought 20 people safely to shore. He was a most unlikely hero.

For hours he had cut a sole figure amid the dark grey skies and churning brown rapids. But when he could go no further, others stepped up in his place to finish what he had started.

In Mabi, at least 50 people died over that weekend and 11 others are still missing. The town is lacquered in strips of mud, now cracking in a prolonged heat wave that followed the rains.

Residents wasted belongings are piled up along road edges. Memories have been abandoned in the dust. There is no power, no water and no options but to sweep, scramble and salvage whatever is left.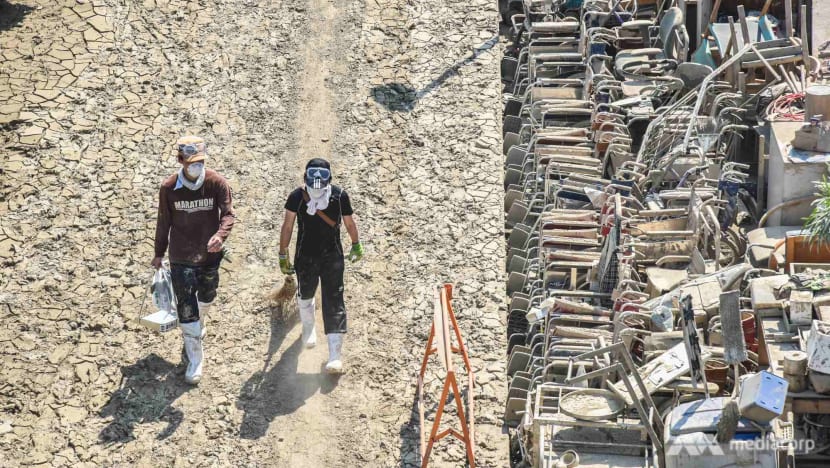 Hiroshi is just one of those who joined the collective clean-up. The ever-smiling young man has been elevated in his community but still talks humbly about his exploits.

"Calling me a hero is too much. I don't think I'm a hero but I just happened to have the boat in my car and I was there, so I think everyone would do the same thing in that situation," he said.

His beaming parents - Shinji and Yumiko - are more effusive. Overwhelmingly, it is a pleasant kind of surprise that their boy, affable and rarely serious, was capable of such acts that will surely be remembered long after the physical scars of this disaster fade.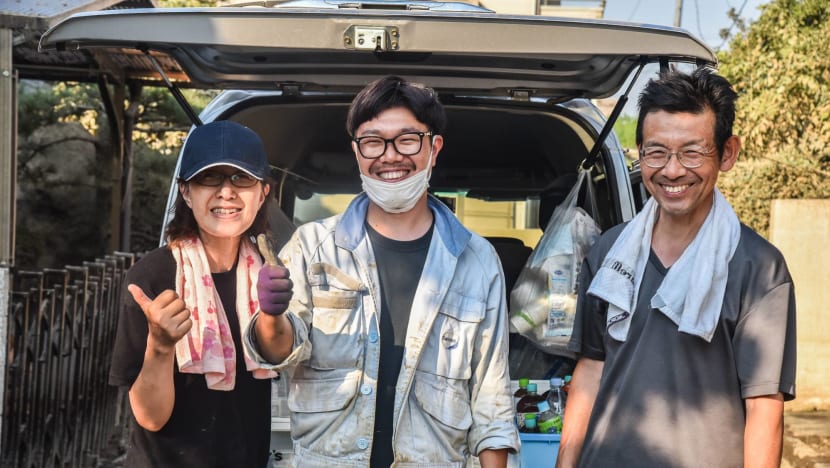 "When Hiroshi was in the ambulance he couldn't speak well but he kept saying that he had to go back, that there were people left behind. He couldn't stop thinking about them," Shinji Nomura said.

"Normally he's a funny boy and very relaxed. I wasn't expecting him to act like that but in this emergency he performed so well.

"As a father, I was very proud. If I was him, I don't think I could do it."
Hiroshi spent three days in hospital and is meant to be resting instead of shovelling mud in his grandparents house. Despite the hardships, his spirits are good and he laughs often with friends who are also on hand with shovels and bags of debris.
The recovery will be long here, but the outlook is sunny.

"There are many kind and warm hearted people so I hope that they will stay here together. I just want to continue to spend my life just how it was before," Hiroshi said.

"I can't really think much about it now. But that's my hope."