TANJUNG DAWAI, Kedah: In the coastal fishing village of Tanjung Dawai, only the flags of Malaysia's ruling Barisan Nasional (BN) coalition line the rows of some 300 terrace houses.
The new community is part of a fishermen housing resettlement project by the government, with 200 families moving into the estate in the last two months.
Each family pays a RM150 (US$38) monthly rent for thirty years to reside in one of the units, which is worth RM59,000 each. 
It is a marked shift for many of them who previously lived in overcrowded wooden houses. Their new homes come with individual gardens as well as shared facilities such as two main jetties, playgrounds, futsal courts, a kindergarten and a community centre.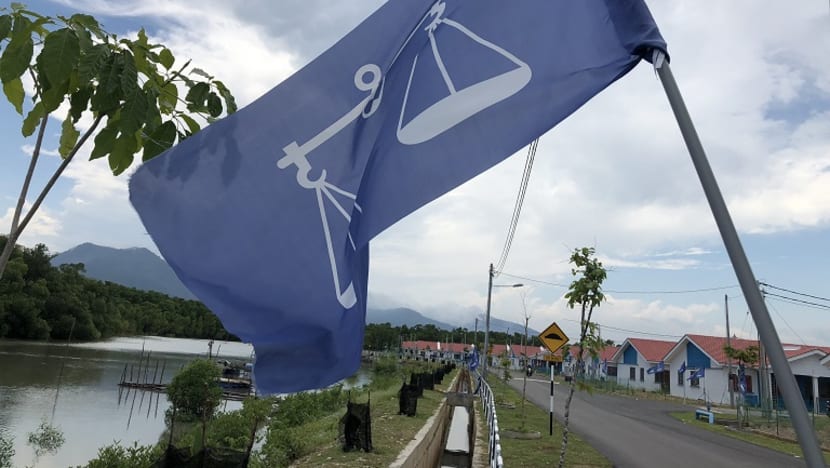 But beyond the veneer of shiny new infrastructure, there is growing resentment in the community. 
One fisherman, who is a member of the Kedah Fishermen Association (NEKAD), told Channel NewsAsia that his family was "cheated of a home" when they were given the keys to their terrace unit.
"At first we were told that we would be given a place to stay in for free. But it was only later that we were told that we'd have to pay RM150 a month," said the 30-year-old man who declined to be named.
The fisherman who moved into Tanjung Dawai two weeks ago with this wife and two young children previously lived in a wooden house on stilts with 15 other extended family members.
He said the privacy he and his family now enjoy was a bonus, but he is struggling to make the RM150 monthly rent.  
"Fuel costs have gone up, but our petrol subsidies are the same. I barely make enough to pay for food and my children's school fees," he said. "And now I have to constantly set aside some cash for rent, which was never part of the deal."
His fishing partner, a 28-year-old man who also declined to be named, told Channel NewsAsia that BN would not earn the support of fishermen in Tanjung Dawai.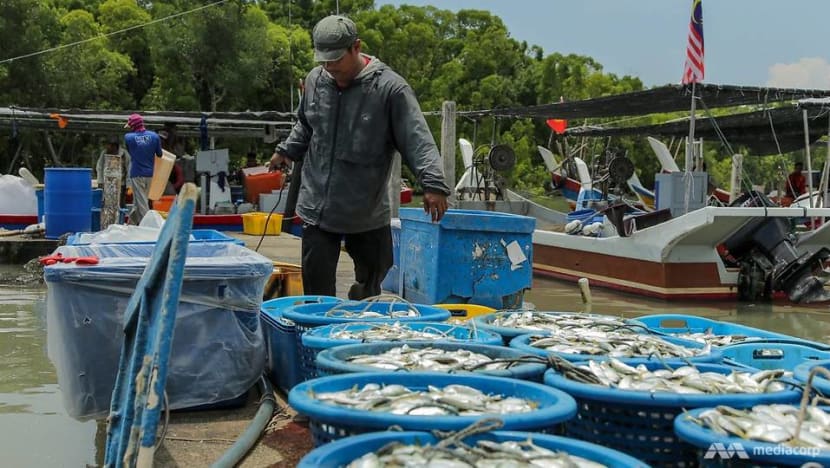 "These houses, facilities you see are evidence of the government trying to buy our votes," he said.
"The flags you see all around were put up by government officials before Najib came into town recently. We don't need to put up opposition flags to show our discontent, we'll show it when we vote."
Malaysian Prime Minister Najib Razak's visit to Tanjung Dawai on Mar 26 to officially launch the resettlement community project was widely reported by local media.
Research fellow with ISEAS-Yusof Ishak Institute Serina Rahman told Channel NewsAsia that the project is an example of Najib showing the public how he is taking care of the fishermen in Kedah, through gifts.
"These are people who live in difficult circumstances so when they are given a pile of cash and opportunities in front of them, they might think twice on who they will vote for," said Dr Serina, who visited Tanjung Dawai as part of her research in Kedah state.
"Some of them might take the gifts and vote someone else, you can't really tell. People are keeping cards close to their chest because there is a lot of societal pressure to keep voting UMNO, but you can sense that people are disgruntled."
The Tanjung Dawai state seat will see BN's Anuar Ahmad battle for votes with Parti Keadilan Rakyat's (PKR) Major Anuar Abdul Hamid and Parti Islam Se-Malaysia's (PAS) Hanif Ghazali.
Key member of the opposition Pakatan Harapan coalition, Mukhriz Mahathir has urged Tanjung Dawai residents to vote for PKR's candidate Major Anuar because he would better serve the fisherfolk. 
"The fuel subsidies and allowances given by the government is not enough to help them," said Mukhriz. "The GST (Goods and Services Tax), which was implemented by BN in 2015, means that fishermen are finding it harder to sell their catch to the rural population."
He added: "We know they are having a tough time making ends meet and we're looking into ways to help them reduce their cost, like removing the GST. This will have a direct impact and boost sales of their fishes."
Residents in the area expect the contest to be close, although BN won in the 2013 polls by a comfortable 3,780 votes against a PAS challenger.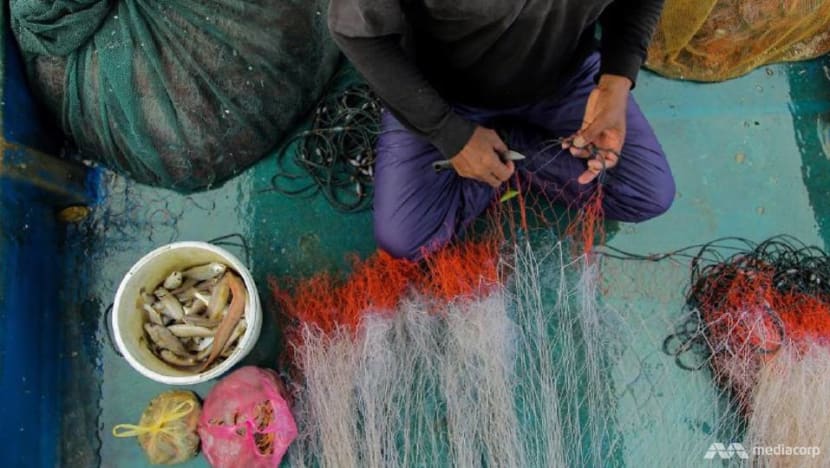 Resident fisherman Mohd Din is confident that the tide could turn in the upcoming polls on May 9.
"Cost of living is a big factor for us fishermen, we make at most RM50 a day and after factoring in school fees, food and utilities, we have barely anything left for ourselves," said the 54-year-old fisherman who has lived in Tanjung Dawai for 24 years.
Holding out a large bag of prawns that he had caught that morning, Mohd Din said: "This will only earn me at most RM30. But in the city it sells for more than RM100. It's like that – we do all the work, but somebody else gets the cash."
When asked if he thought the gifts the government provided Tanjung Dawai residents will be taken back if the opposition wins the state seat, Mohd Din shrugged.
"We don't know if they'll (the government) do that, give us all houses only to take them back after election. But if it happens, I won't be surprised," he said.