International community needs to stop flow of weapons into Myanmar, impose coordinated sanctions: UN rights envoy
Mr Tom Andrews condemned Tuesday's air strike in the remote Kanbalu township in Sagaing region as "absolutely horrific" and "unacceptable".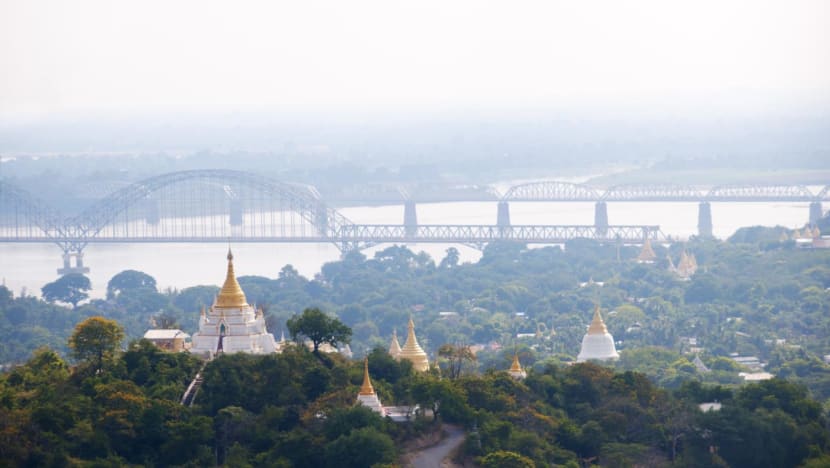 The international community needs to stop the flow of weapons into Myanmar and work together to impose coordinated sanctions against the country's junta, United Nations rights envoy Tom Andrews said on Wednesday (Apr 12).
He noted that Myanmar's military junta is being supplied by member states of the UN, and urged countries to push them to stop sending materials to the junta.
"What I'm hoping is that member states of the United Nations will … pressure those member states who are providing the military junta with weapons, with technology that can be used as weapons, and with raw materials that can be used to produce weapons," the UN special rapporteur on human rights in Myanmar told CNA's Asia First, a day after military air strikes in the country killed dozens.
"We know that those weapons are being used to commit atrocities and crimes against the people of Myanmar. We know that that is aiding and abetting serious crimes against humanity and war crimes," he added.
Mr Andrews condemned Tuesday's air strike on the remote Kanbalu township in Sagaing region as "absolutely horrific" and "unacceptable". He added that the air attack is part of a "disturbing pattern "of increased use of helicopter gunships and bombs.
The military, which took over the country in a coup in 2021, took responsibility for the air strike but denied killing civilians. It claimed the attack targeted terrorists.
Local media said the attack took place during a ceremony to inaugurate a new local administrative body opposed to military rule. About 150 people had gathered for the event.
NEED FOR COORDINATED SANCTIONS
The international community must provide support that the people of Myanmar require, including "putting tough, very clear, very focused and strategic economic sanctions to reduce the capacity of the military junta to continue their assaults", Mr Andrews said.
He noted that there are a variety of sanctions put in place by various countries to support Myanmar nationals and pressure junta leaders.
"The problem is that they're not linked. They're not coordinated. They're not strategic, based upon where the most good could be done … where the junta is most vulnerable," he said.
The existing sanctions are therefore much less effective than they could be, Mr Andrews added.
He proposed that countries that want to pressure the junta "sit down and work together in a coordinated fashion". These nations should build a strategic coalition imposing coordinated, practical sanctions, he said.
"That, in my view, is the point at which we can really begin to see any hope for strong, successful, effective pressure on the military junta by the international community," he said.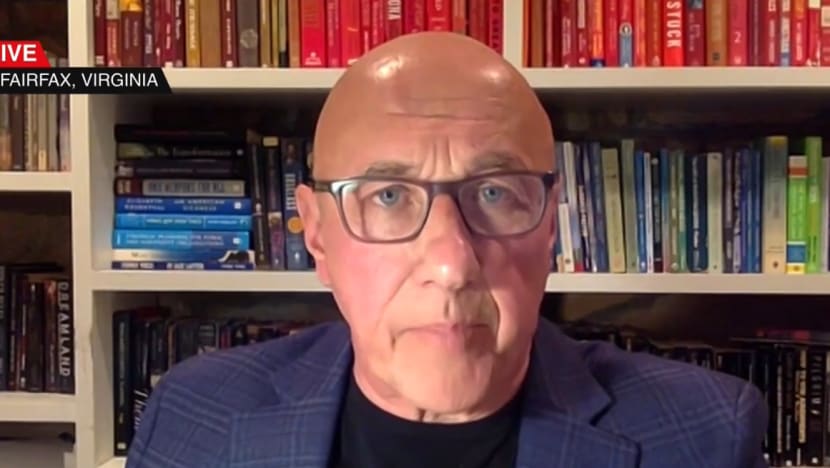 PURPOSE OF ATTACKS
Mr Andrews said attacks on civilians by the junta are increasing partly due to desperation from "losing control of vast areas of Myanmar", and soldiers on the ground becoming more vulnerable.
The air attacks have caused "extraordinarily large casualties of men, women and children", he added.
Junta leaders consider those opposed to them as "terrorists", Mr Andrew said, adding that even children are "fair game" in their hunt for dissidents.
"We've seen children being abducted, in prisons, tortured as a means of putting pressure on their parents to give themselves up if their parents are at large," he said.
"This is an absolutely horrific situation. And there are absolutely no bounds, it seems to me, moral bounds by this military junta as to who they're going to attack throughout Myanmar," he said.
He believes the junta's goal is not only to kill those in opposition areas, but also to generate fear among the population to coerce them into giving up the struggle.
"They're having exactly the opposite impact. People are more and more angry, more and more resolved to oppose the military," he said.
OPPOSITION AGAINST MILITARY
There is "very deep, very strong opposition across the country" against the military rulers, Mr Andrews said.
The People's Defence Force, the armed wing of the shadow National Unity Government (NUG) formed by the pro-democracy movement, operates against the junta in various parts of the country.
Civilians are also participating in a "very strong" civil disobedience movement, he said.
For instance, many teachers are refusing to teach in junta-connected schools, and healthcare professionals are still providing medical support to their communities despite being targeted by junta forces, he said.
However, he noted that the military is setting up blockades to prevent humanitarian aid, medical, food and other vital supplies from reaching people living in areas that are opposed to junta rule.
"Nonetheless, it's extraordinary the degree to which people across the country are standing up and opposing this military junta in a large variety of ways," he said.