More than 165,000 daily crossings at Singapore-Malaysia land borders since Apr 1: Johor government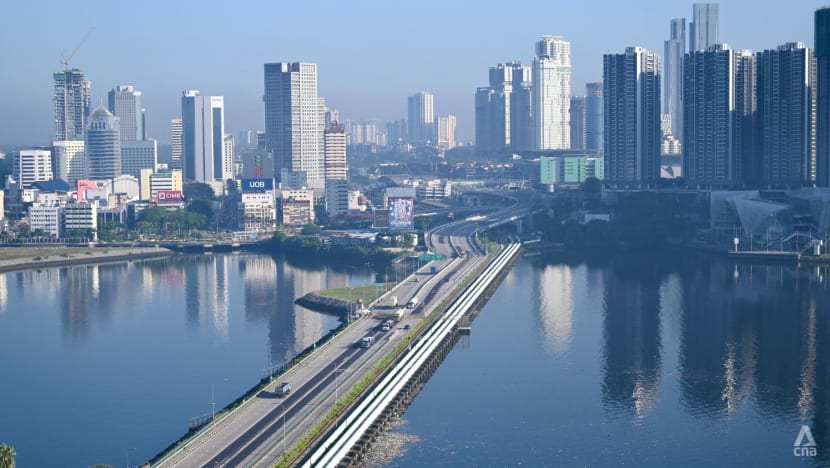 JOHOR BAHRU: An average of more than 165,000 people have travelled across the land checkpoints between Singapore and Malaysia daily since the borders were reopened in April, said Johor Chief Minister Onn Hafiz Ghazi. 
Mr Onn Hafiz revealed this during a sitting of the Johor state assembly on Monday (Jun 20), in response to a question by Stulang representative Andrew Chen. 
Mr Chen had asked for statistics on the overall movement at border crossings at both the Bangunan Sultan Iskandar immigration complex (BSI) at the Causeway and the Kompleks Sultan Abu Bakar (KSAB) at the Second Link since Apr 1. 
The chief minister replied: "Both the Causeway and Second Link have been reinvigorated since the reopening of borders on Apr 1. It has brought about a positive impact to families who were separated, and boosted the state's socio-economic situation, especially in Johor Bahru." 
"The average statistic of travellers, constituting both Malaysians and foreigners, at the BSI immigration complex was around 138,000 daily, while at the KSAB immigration complex, (we) saw 28,000 travellers entering and exiting daily."
This amounted to around 166,000 travellers on average entering and exiting Johor from Singapore daily. 
Mr Onn Hafiz also outlined that in total, around 6.3 million Malaysians and 2.3 million travellers of other nationalities have passed through BSI at the Causeway between Apr 1 and Jun 14. 
He added that during the same period, around 2.7 million Malaysians and 704,000 travellers of other nationalities passed through KSAB at the Second Link. 
Mr Onn Hafiz noted that there has been "sudden spikes" in the numbers of travellers since Apr 1. 
"Hence, we have discussed with all agencies to ensure more focused effort and commitment to guarantee the image and reputation of the state and federal government," he said. 
The chief minister added that to address the increased traffic flow, more manpower and officials have been deployed at both BSI and KSAB.  
"Even though the reopening of borders has become a reality, some Johoreans have expressed complaints on some issues that have arisen (linked to cross-border movement). Me and my team will work hard to resolve these issues," said Mr Onn Hafiz.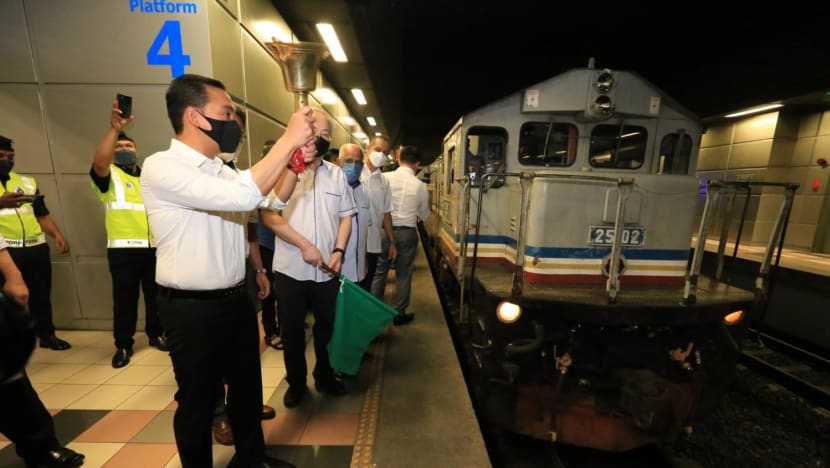 "The state government will continue to work together with the federal government to improve the service levels at both immigration complexes so as to be effective (in handling congestion). The people will always be given priority," he added. 
Since the border reopening, traffic has soared at the checkpoints. In April, Mr Onn Hafiz said a task force had been set up to find solutions for the congestion issue at the Causeway. 
According to Singapore's Immigration and Checkpoints Authority (ICA), more than 33,000 travellers cleared the Woodlands and Tuas checkpoints on the first day of the border reopening.
This climbed steadily to 149,000 travellers a day during the Good Friday weekend in April, 224,000 travellers a day during the Vesak Day weekend in May and 267,000 a day over the Jun 10 to 12 weekend.
On Jun 15, ICA warned travellers about potential heavy traffic at the land borders for the rest of the June school holidays, advising them to adjust their travel plans where possible.
ICA also suggested that travellers consider taking cross-border bus services to avoid getting caught in traffic jams.
The KTM Tebrau Shuttle, which operates train services between Malaysia's Johor Bahru Sentral station and Woodlands station, resumed operations on Jun 19. The service was suspended on Mar 24, 2020 for more than two years due to the COVID-19 pandemic.
According to Malaysia's Transport Minister Wee Ka Siong, the resumption of the service was well-received as almost 70,000 tickets were sold for a period of one month. He added that the service will help reduce congestion on the Causeway.