How a rookie brought Lego back from the brink
Inside the Storm gets rare access into the iconic toymaker which went from near-collapse, to world's most profitable - thanks to a young CEO.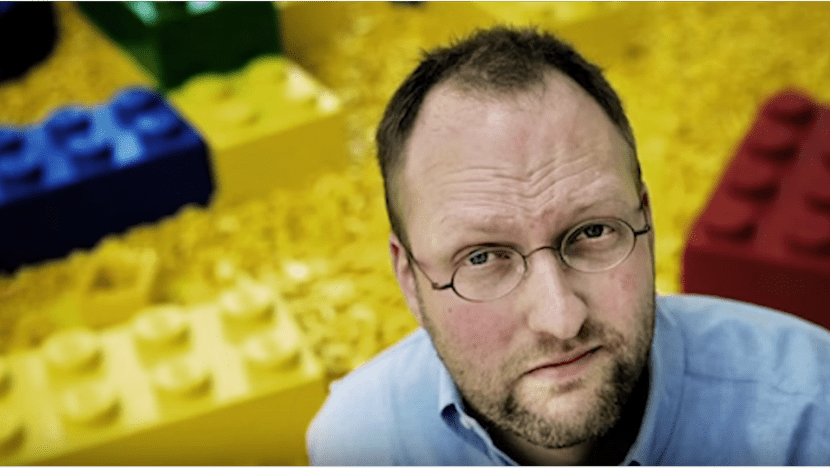 DENMARK: As a toy, it exemplifies re-invention – it has been mathematically calculated that there are as many as 915 million ways to combine just six two-by-four Lego bricks.
But by the 1990s, the company that produced what was once the most popular toy around the world found itself desperately in need of re-invention. It was teetering on the brink of bankruptcy, with millions in debt, mountains of unsold stock and thousands of job lay-offs.
Enter 33-year-old Jorgen Vig Knudstorp, who was hired on as a junior consultant in 2001.
With his Harry Potter glasses and ruffled hair, he was to become the unlikely saviour of the iconic company, stunning the industry with his swift promotion to chief executive in just three short years.
It wasn't just his relative youth at the time – he had no experience heading a global company like Lego, and he was an outsider, the first non-family member CEO. "There was of course some pessimism in the beginning, because who was this guy and where did he come from?" said Lego senior designer Henrik Andersen.
And how, indeed, did a rookie-outsider take one of the world's most iconic toymakers back from the brink of collapse, to a brand value of US$7.1 billion as reported by Forbes in May 2016?
WATCH: Mr Knudstorp's story (2:44)
That dramatic turnaround story is told in a Channel NewsAsia series, Inside the Storm: Back from the Brink (Wednesdays, 8pm), about legacy companies that have rebuilt themselves from near-bankruptcy. In the first episode Lego opened its doors to Channel NewsAsia with rare access to the inner workings of the company.
WHEN LEGO LOST ITS HEART
Lego's story began in the 1930s when the Great Depression forced Danish carpenter Ole Kirk Christiansen reinvent himself to survive, and he named his wooden toy-making business after two Danish words, leg godt - which means play well.
By the 1980s it was the most popular toy in the world. But things started to go wrong quickly in the 1990s when it overreacted to trends and over-diversified, according to Anne-Valerie Ohlsson-Corboz, the Singapore Management University's Assistant Professor of Strategic Management.
"Like a lot of brands, they lose their heart, so they go into watches, they go into clothing, they go into media, they start publishing books, they launched the first few Legolands - so they expand into a whole set of products they have no experience with, but which they think will help them capture more of the market."
As the digital gaming age of PlayStation and Nintendo arrived, the company - fearful that they were losing their young customers to the new "cool" trends - moved further away from its heart. It loaded up on debt and rolled out pre-assembled toys that distanced children from the building experience.
By February 2003, mega retailers such as Toys R Us were choking on a backlog of unsold Lego sets.
Mr Knudstorp told Channel NewsAsia: "The company sort of lost the plot. The identity was no longer so strong, the understanding of what this company was all about and why it exists was less clear."
"THIS MIGHT BE MY LAST DAY"
Even worse, in a bid to introduce more children to the toy, Legoland theme parks had sprung up all over the world. These required huge capital to keep them going. Lego was not a specialist in the entertainment market and the parks were draining resources from the core business.
Mr Knudstorp recognised many of these problems when he came on board in 2001, after a spell in academia and at McKinsey & Company.
Lego had confused growth with success, stretching their brand so wide it was at breaking point, he said. The challenge was to make its management see this harsh reality. So over two years, he collected input from customers and employees.
In 2003, as Lego struggled with more than US$800 million in unpaid debt, Mr Knudstorp presented his research paper to its board, predicting that the company would fare even worse in 2004, and that it was in worse straits "than had been seen before".
He recalled: "Some members of the top management said 'this is not really how we see things, and we think his predictions about the future are wrong'.
"I remember walking out of the building, and I called my wife and said that this might be my last day with the company."
But Mr Knudstorp was not fired.
Instead, he was appointed Lego's CEO in October 2004, tasked with getting the company - which was losing nearly US$1 million a day - back on track.
WORLD'S MOST POWERFUL BRAND
"The appointment was very risky," noted Asst Prof Ohlsson-Corboz. "He was 35 years old, considered by the business community a rookie."
Nevertheless, Mr Knudstorp launched his dramatic turnaround plan, refocusing the company on its core product: Its physical plastic bricks. He brought in psychologists to work with its target group – children.
"He had his designers go and live with families with small children for a week, to see how they played, what they played with, how they built and unbuilt, what they liked, to bring all of that data and that market insight back into the design process," said Asst Prof Ohlsson-Corboz.
He also infused a sense of urgency into the company culture, and next focused on Lego's manufacturing plant. By the 1990s, Lego had more than 14,000 unique pieces and its manufacturing costs were sky high. He slashed this number by more than half, to about 5,000.
The company sold off its controlling stake in Legoland and every part of the business that wasn't absolutely integral to the core product, including properties in the US, Australia and South Korea.
Under his watch, LEGO's losses turned into profit and revenue increased five-fold to 35.8 billion kroner (S$7.23 billion) in 2015, reported the Guardian. It was ranked the world's most powerful brand that year.
Today, the company is capable of producing a staggering 36 billion pieces every year. And during the Christmas season, almost 28 Lego sets are sold every second.
After stabilising the company, the sights are now on creating growth. The ultimate ambition, said Mr Knudstorp, "is to reach every child, in every country, all over the world".
To achieve that goal in Asia - where 60 per cent of the world's children are located - in 2015 Lego launched its new facility for its Singapore office, which is three times the size of its former office which opened in 2013.
While the R&D hub is in Singapore, Lego's manufacturing centre for Asia is in China. In November 2016, a new factory opened in Jaxing, enabling Lego to be more reactive to the needs of Asian consumers. It will supply 80 per cent of the bricks to Asia.
In 2017, Mr Knudstorp stepped down as CEO to make way for Mr Bali Padda, and now heads the newly created Lego Brand Group as executive chairman, as the toymaker looks to expand overseas.
UPDATE (10/8/17) More leadership changes at Lego 
Watch the story of Lego on Inside the Storm: Back from the Brink here.