Life after Inside Maximum Security for two inmates: No longer behind bars, but it's no bed of roses
You may have laughed, cried and empathised with the inmates of the CNA documentary Inside Maximum Security. Nearly six months after the programme aired, we find out how two of the men are faring outside of prison.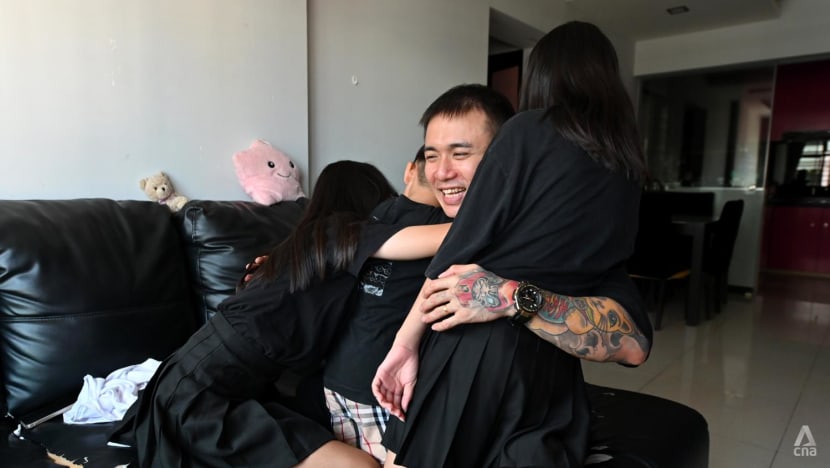 SINGAPORE: On the day he was transferred from prison to a halfway house, Graceson Ang felt as if his heart was going to "jump out" of his chest.
He was going to meet his family in the flesh, without any glass barrier or only on a screen, for the first time in nearly four years.
"The most anxious part is waiting for my family to come," he told CNA producer Liu Ziqing on May 25 after arriving at The Helping Hand, where he would spend nearly six months as part of a Singapore Prison Service community-based programme for inmates serving the tail-end of their sentences.
"I'm hoping that my whole family will come but from what I know, my eldest daughter is having a school camp so I don't know whether she can make it or not."
She couldn't, but Graceson's wife and two younger children did. The kids had been "really excited the whole day", his wife told him.
Besides precious time with his family, Graceson, 37, also revelled in being able to reach out his hand to feel drops of rain, as well as the sun on his skin. These were things he did not get to experience in prison.
But the extra freedom came with many rules to observe.
For instance: He would not be able to go on home leave during the first month at the halfway house. He would have to undergo urine testing as well as tests to ensure he did not smoke or consume alcohol.
Failing the smokerlyser or breathalyser test would mean not being able to go on home leave for four times; testing positive for a third time would land him back in prison.
He would sleep in a 12-man room, with lights off at 10.30pm.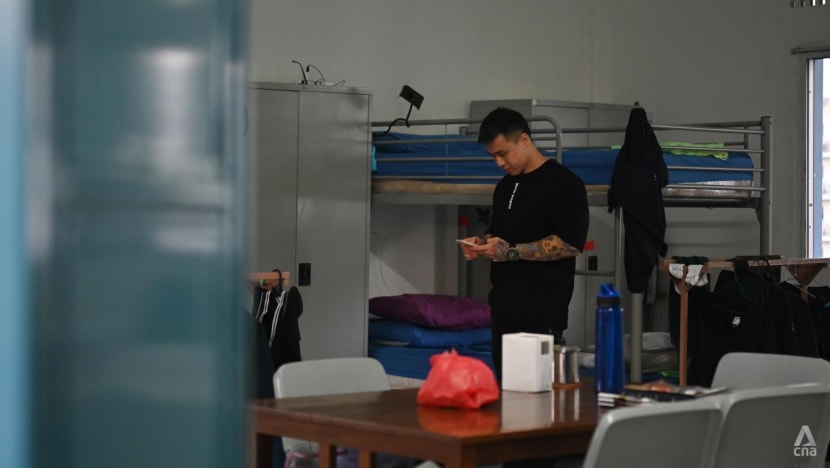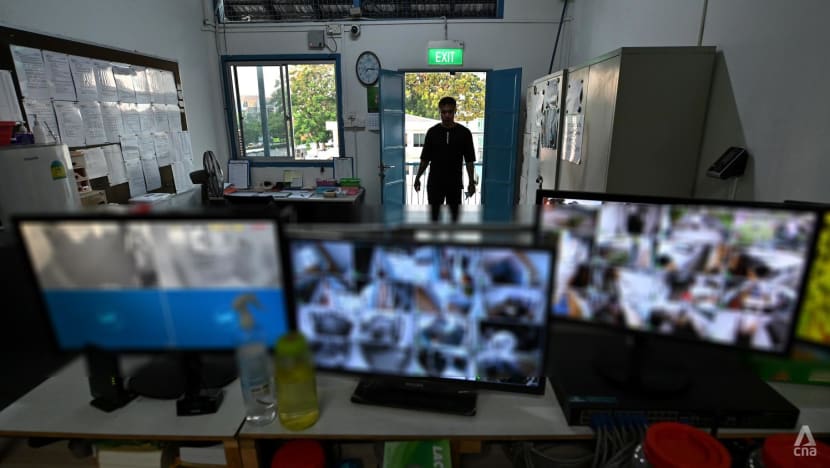 Graceson – who was sentenced to six years and five months in jail plus 21 strokes of the cane for carrying weapons, drug consumption and criminal intimidation – would also work as a mover for the first two months, and could pursue jobs at other companies later on if he wanted.
"This is where the reality sets in," said his reintegration officer Ponnarasi Gopal Chandra, reminding Graceson that she was here to provide support.
Life is not going to be a bed of roses, but neither is it going to be full of just thorns."
The four-part CNA documentary, Inside Maximum Security, aired earlier this year and ended with one of the five inmates featured, Rusdi, walking free after serving his time. 
Since then, two more inmates have had a taste of freedom as they inch closer to the finishing line. CNA has been following them as they transition to life beyond bars, for an episode to air later this year.
'MUM WILL BE IN MY HEART FOREVER'
Besides Graceson, there is Tian Boon Keng, who was transferred to the Selarang Park Complex Work Release Centre in late-May.
With the help of Yellow Ribbon Singapore, a statutory board that helps inmates and ex-offenders rebuild their lives through skills and career development, the cheerful 34-year-old attended virtual job interviews with two hotels and secured a role as a guest services agent with one.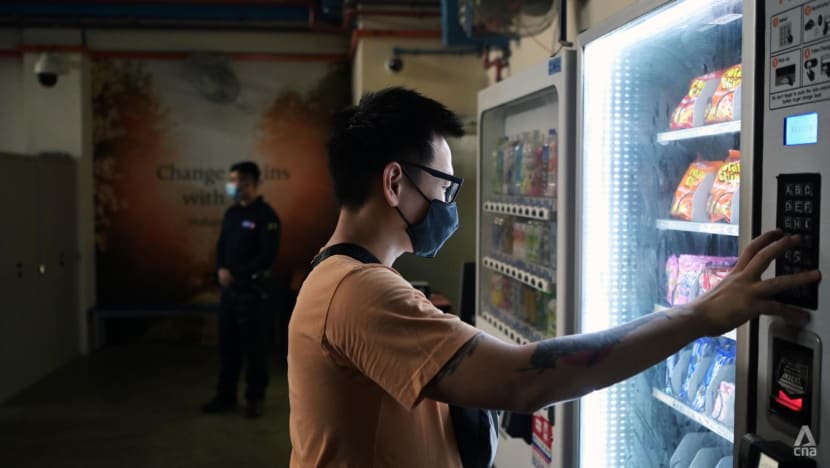 He started work in June and said the biggest challenge was getting back to Selarang, which is near Changi Prison, after work and dinner by 8.30pm. Under the Work Release Scheme, he is allowed to work from 8am to 6pm from Mondays to Fridays, and from 8am to 3pm on Saturdays. He is not allowed to work on Sundays and public holidays.
"I will say that (the Work Release Scheme) is quite challenging for me because of the rushing to and fro, and the timing is quite packed," he said. But he felt good about working for a reputable company and the opportunities it might offer.
Boon Keng's big day arrived on July 23 with his release from Selarang.
He is now under a remission order and the Mandatory Aftercare Scheme, which comes with tight supervision for a selected group of ex-offenders at risk of re-offending or who need more support in reintegration.
This was Boon Keng's fourth incarceration and his sentence was three years and six months' jail for theft, drug consumption, criminal breach of trust and breach of Personal Protection Order.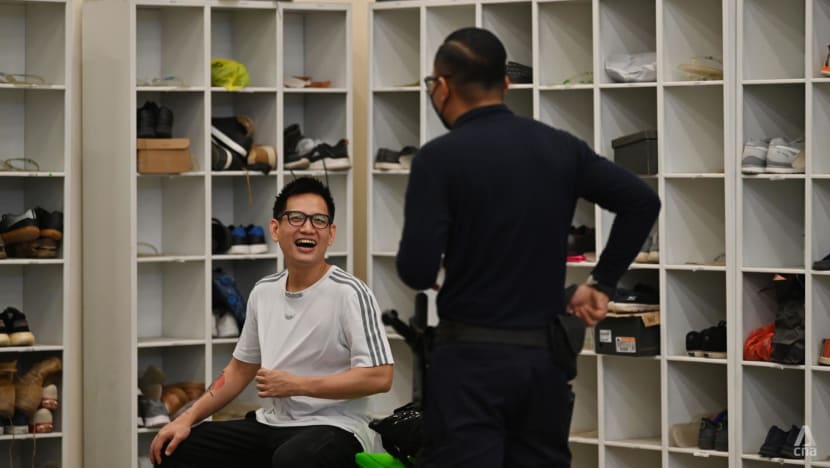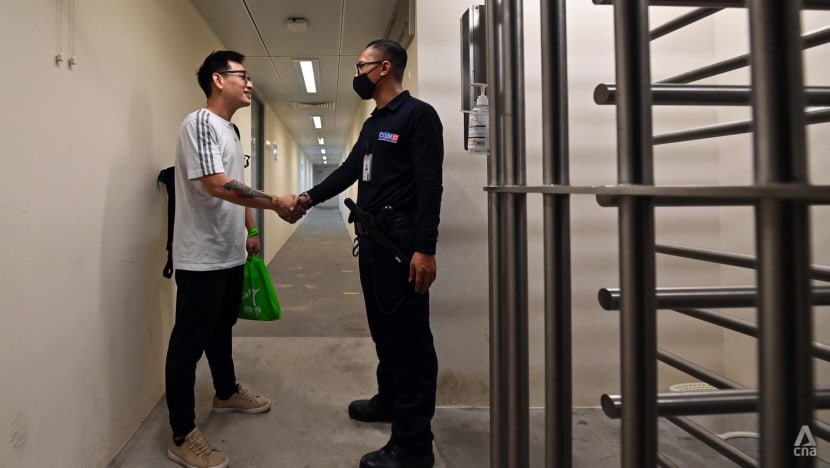 Before he stepped out to freedom, his reintegration officer Simon Lee Hai Chuen briefed him on the multiple conditions to abide by, such as curfews, testing and electronic monitoring.
The long list of do's and don'ts did not faze Boon Keng. "I believe I won't commit any crimes or flout any rules," he said.
What he most looked forward to on his first night home, was watching television until midnight. "I cannot wait," he said.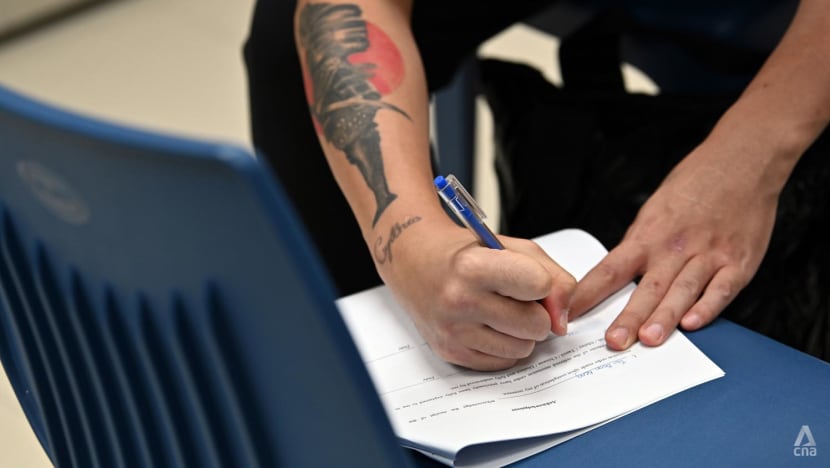 Like Ponnarasi did for Graceson, Lee offered encouragement even as he reminded Boon Keng of the consequences should he break the rules.
The conditions are strict but I'm quite sure you can complete it, since you've been doing well during the community-based programme."
Off-camera, Boon Keng told the CNA crew that Lee had done much to help him.
Knowing that Boon Keng dearly wants to see his daughter, who is seven and with his ex-wife, Lee said in earlier conversations that he would "try to connect" them.
The officer also said he would look into reconnecting Boon Keng with his siblings and father "step by step".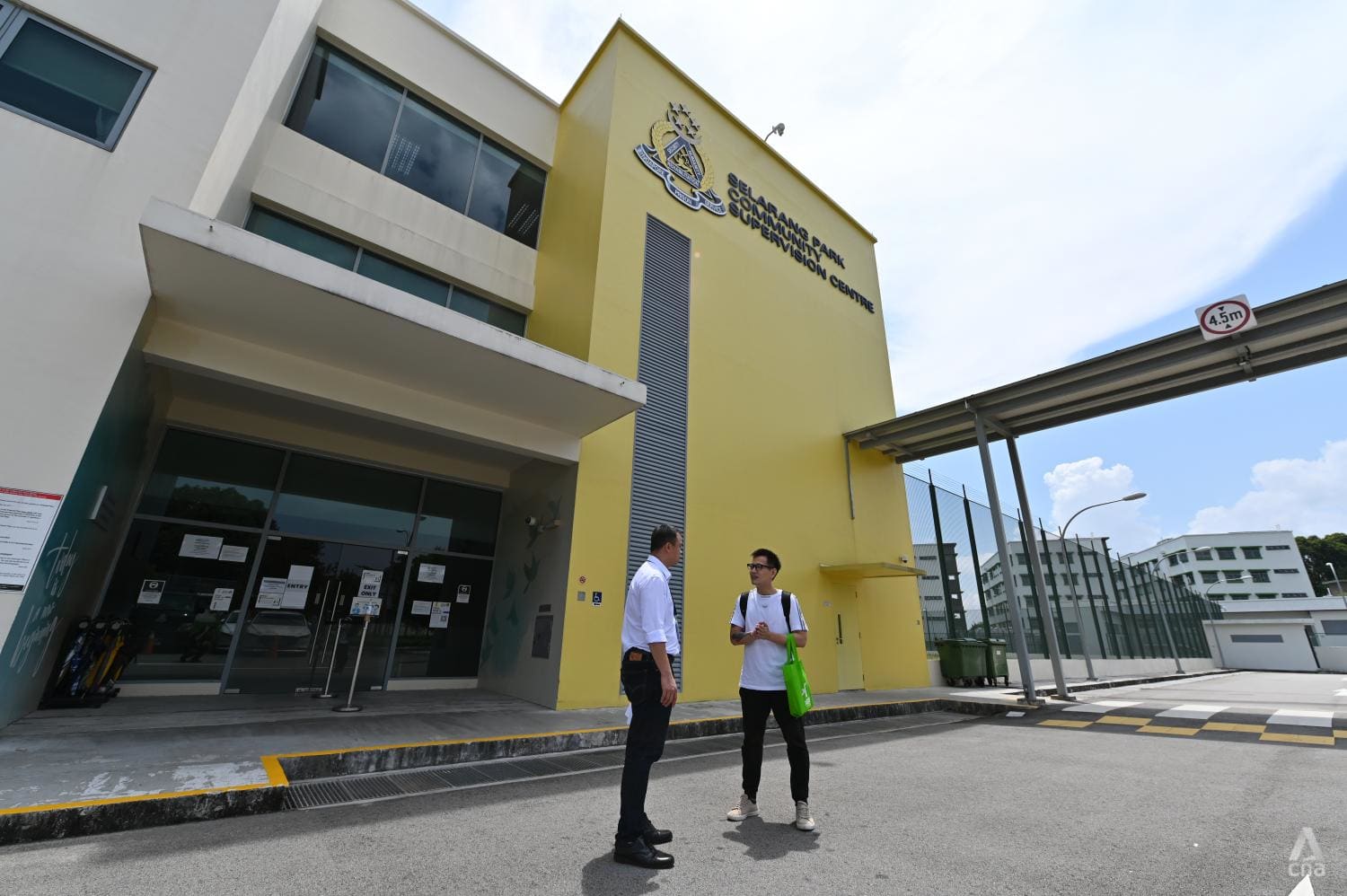 In the documentary, Boon Keng had broken down when he chanced upon a newspaper obituary and learnt about his mother's death during his incarceration.
When he was allowed out into the community, he headed to Mandai Columbarium the first chance he had to pay his respects to her.
The visit to Mandai was just as emotional.
I got a lot of things I want to tell her, a lot of things I just feel (are) not complete.
"My only regret is I never really treated my mom properly in her lifetime. I always neglected (her). I always took things for granted, (that) she will always be… beside me.
"She'll (be) in my heart forever," he said, adding that she would wish for him to "live a simple life" and be a "responsible person".
Family is also Graceson's greatest motivation to stay on track this time around.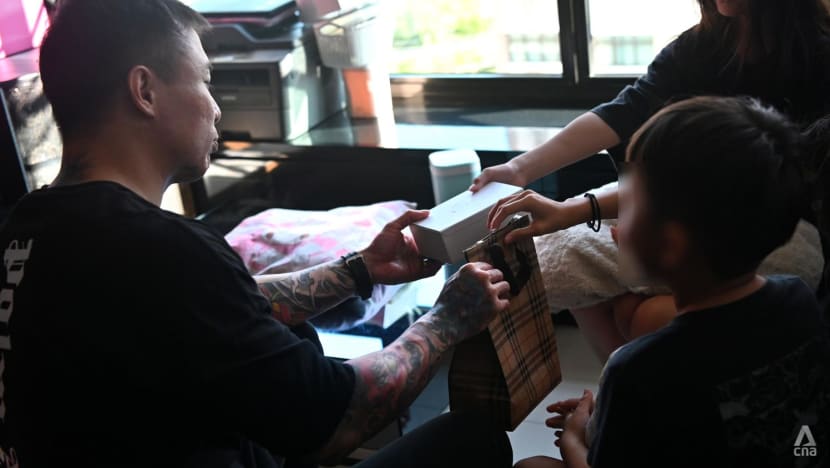 They are the reason he is looking to make a better living. "My wife already helped so much for four years (while I was incarcerated)," he said. "I will try to work hard to earn more to take care of my family, so that she can rest or take a break."
They are also his reason to steer clear of old bad habits.
While working helps time pass more quickly, temptations are also rife in the world beyond prison and the halfway house – such as when he sees others smoking while out on moving assignments, he said.
But he knows he's made a vow. "Before I want to do anything, I'll think of my family first. I promised them I wouldn't leave them again."
Watch the
full series here
along with digital exclusives and
behind the scenes updates
. Stay tuned for the sequel that tracks the inmates' continuing journeys, set to air later this year.