commentary Wellness
Commentary: Exercise leads to longer lives, higher survival rates in breast cancer patients
The quiet healing powers exercise offers to breast cancer survivors suggest that more physical activity may be helpful, says National University Cancer Institute of Singapore's Lee Soo Chin.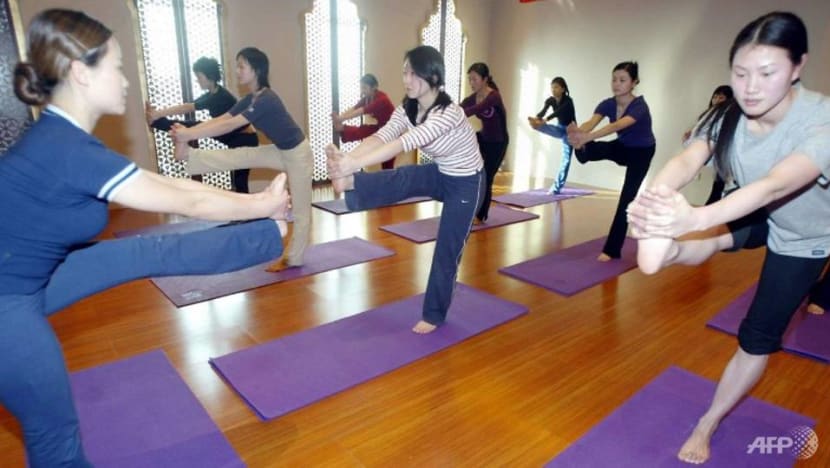 SINGAPORE: The benefits of physical activity on cancer survival have been studied for many different types of cancers, including breast cancer.
A review of the research in more recent years reveals impressive results and suggests that breast cancer patients should take exercise more seriously.
In 22 cohort studies of over 120,000 breast cancer survivors who were followed for four to 12 years, participants who reported high lifetime recreational physical activity before they were diagnosed with breast cancer had significantly lower risk of all-cause and breast cancer related death by 20 to 30 per cent, compared to those who reported low to no lifetime recreational physical activity.
A recent article on Channel NewsAsia also highlighted the power of genes - as an experiment showed that newborn rats from mothers with high aerobic capacity were four times less likely to develop breast cancer.
What is perhaps more relevant to women already diagnosed with breast cancer is the finding that physical activity post diagnosis was associated with about 40 per cent lower risk of breast cancer mortality, and approximately 50 per cent lower risk of death at an early age.
Some doctors think exercise may have positive effects on body weight and composition and generally improve one's mood and well-being, even though it's not entirely clear why physical activity leads to longer lives and higher survival rates in breast cancer patients.
Others say exercise helps alleviate the side effects and symptoms of treatment, by helping the body fight inflammation and enhancing cell replacement.
WEIGHT GAIN AND CANCER RELAPSE
Exercise helps fight weight gain, a common experience breast cancer patients share.
Studies have shown that over 50 per cent of early-stage breast cancer patients experience weight gain during cancer treatment, and many patients report progressive weight gain in the months and years after diagnosis.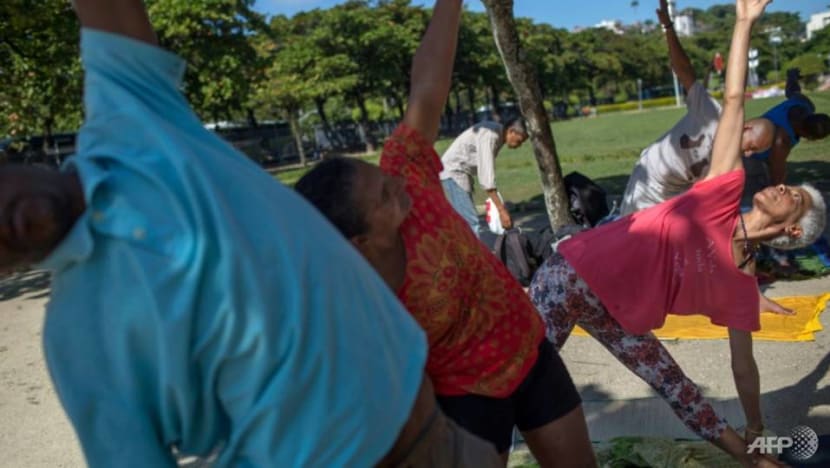 This may be the case because women suffering from breast cancer undergo hormonal treatment and chemotherapy. These treatments increase the proportion of adipose tissues – which stores energy and fat, and forms a protective layer around major organs.
Research shows breast cancer patients who gained significant weight after diagnosis are at higher risk of a relapse. Patients in a study who showed a rise in their body-mass index of more than 0.5 saw a 40 to 53 per cent higher chance of cancer recurrence.
In addition to weight gain, obesity has also been shown to be associated with poorer cancer outcomes. Obese women had poorer overall breast cancer survival rates, based on a review of 82 studies that included more than 200,000 breast cancer survivors.
Obese breast cancer survivors were also up to two times more likely to develop a new second cancer, including cancer on another breast, womb cancer and colorectal cancer, compared to non-obese survivors, based on another review of such studies.
Some researchers say that excess adipose tissue in obese women produce higher levels of estrogen after menopause, which leads to the progression and growth of breast cancer.

Obesity also produces more insulin and inflammatory substances in one's body that promotes tumour growth.

HELPS WITH TREATMENT'S SIDE EFFECTS
Intentional weight loss with exercise and dietary control can also help manage breast cancer-causing hormones. A weight loss of 5 to 10 per cent over six to 12 months alone has been shown to reduce the general risks of chronic diseases.
Another positive effect of physical activity in cancer patients lies in its potential to reduce treatment-related side effects.
Many patients with hormone-sensitive, early-stage breast cancer undergo hormonal therapy for five to 10 years to reduce the risk of cancer relapse but this treatment often results in joint pains, discouraging patients from continuing with prescribed medication dosages.

In some cases, acute joint pain leads patients to discontinue treatment altogether
But in a trial of over 120 breast cancer patients, where some participants underwent 150 minutes of aerobic exercise and strength training each week, patients who exercised experienced 30 per cent less joint pain.

This suggests that women who exercise may stick with their hormonal therapy, which is badly needed to treat breast cancer.
Exercise also helps slow down cellular ageing by impeding the reduction of the length of telomeres – the caps at the end of each DNA strand that protects our chromosomes which shorten with age.

People who engage in lots of physical activity have longer telomeres than those who lead sedentary lives, with a telomere length difference of seven to nine biological years.
Of course, there are broader benefits that exercise offers detailed in well-known studies, which include improvements in the quality of life and reductions in the risks of depression or anxiety.

For women coping with breast cancer, where the occurrence of depression or anxiety can be as high as 4 in 10, this is good news.
Studies show that exercise improves the quality of life, self-esteem and response attitudes in breast cancer survivors.

In these studies, patients were asked to engage in a wide range of physical activity, including aerobic, resistance, stretching as well as yoga, tai chi and even dancing, showing that patients don't have to be hardcore fitness junkies to enjoy exercise's benefits.
EXERCISES GOOD FOR RECOVERY
So how much physical activity should a breast cancer patient engage in?

The American Cancer Society recommends that cancer survivors between the ages of 18 and 65 do 150 minutes a week of moderate-intensity exercise. These could include brisk walking, cycling, or even water aerobics, general gardening, ballroom or line dancing.
Alternatively, just 75 minutes of vigorous exercise each week through activities like uphill hiking, jogging, running, swimming fast or swimming laps, fast biking or fast dancing could do the trick.
Researchers also recommend for each session to last at least 10 minutes, for activities to be spread throughout the week, and for breast cancer survivors to also do some form of muscle strength training at least two days each week.
Even older cancer survivors, especially those 65 and above, are encouraged to follow these guidelines within limits permitted by their medical condition and physical fitness level.
While exercising more than this amount is encouraged, what's most important is for breast cancer survivors to get some form of physical activity, rather than to aim to fulfill the recommended level of exercises and feel deflated or discouraged if they're not able to.
After all, some activity is better than none.
This is important because despite the obvious benefits that exercise can bring to breast cancer patients, only 20 to 30 per cent are likely to be physically active after they recover from cancer treatment, and even fewer of them are active during cancer treatment.
Breast cancer patients who have been less physically active should not be afraid to take the first step to exercise.
As a range of physical activities has been shown to have positive effects, most should be able to find an activity they can enjoy while reaping health benefits.
Associate Professor Lee Soo Chin is head of the Department of Haematology-Oncology at the National University Cancer Institute of Singapore.