Overworked and low-paid, heavy vehicle drivers an accident waiting to happen
One driver's normal working hours are 8am to 5pm, but he works until 10pm or 11pm instead. Others are doing the same to earn more, as Talking Point discovers.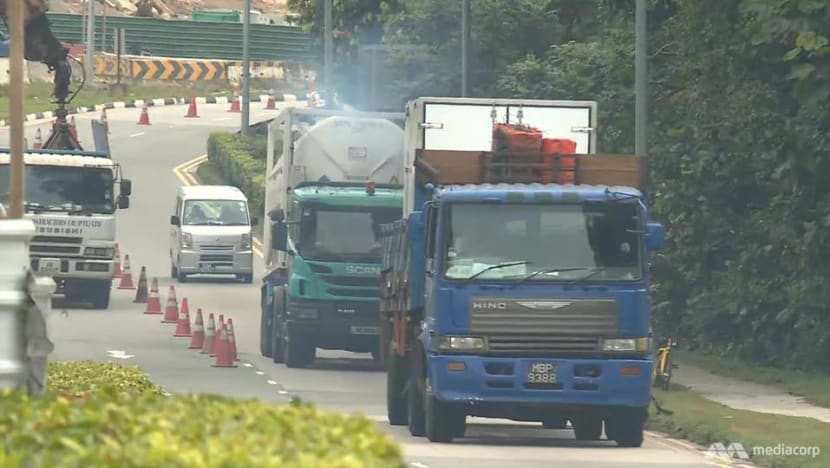 SINGAPORE: When a lorry collided with Marcus Loke and two of his friends on West Coast Highway in 2016, he narrowly escaped death.
The first few days in hospital were "very difficult" for the then 17-year-old, who kept wondering about his friends Ong Zi Quan, 19, and Ang Yee Fong, 25. They had been riding to his grandmother's home on their power-assisted bicycles.
When the police told him about their deaths, he cried, the pain in his heart coming on top of his leg injuries.
In April, the driver was charged in court. Today, whenever Mr Loke sees heavy goods vehicles approaching, his first thought is "move aside". He said: "Sometimes I see those truck drivers and I think they drive a bit too fast."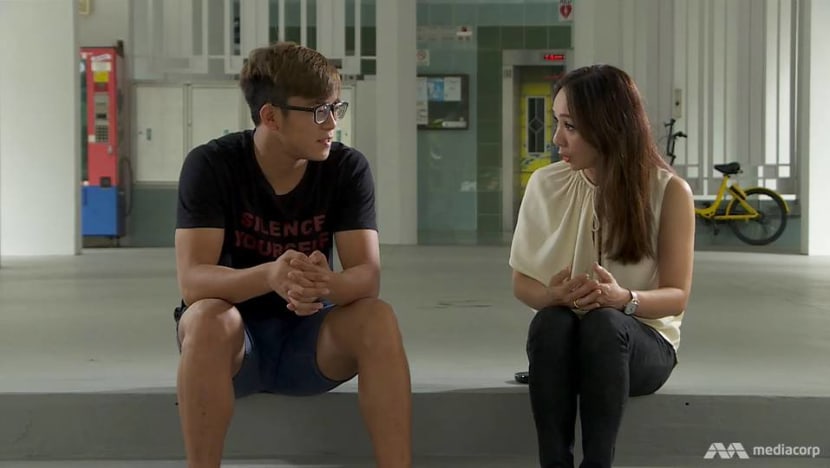 Certainly, heavy vehicles are claiming a disproportionate number of lives. They make up five per cent of the vehicle population but have been involved in three in 10 fatal road accidents in the last two years.
Last year, there were 764 accidents involving heavy vehicles, of which 34 were fatal.
In June, a chain collision set off by a lorry left one person dead along Tanah Merah Coast Road. Two months earlier, a lorry rammed into a father, daughter and their family friend near Yio Chu Kang Station, killing them.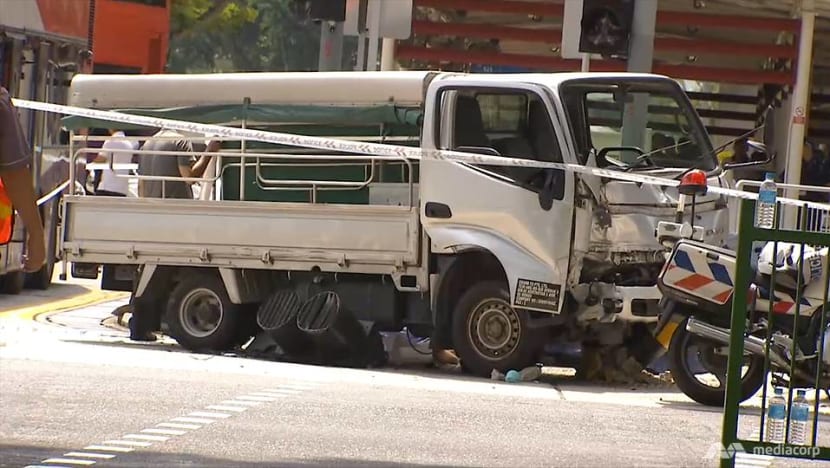 Why are these vehicles turning the roads into sudden death traps? Are heavy vehicle drivers more reckless? As the programme Talking Point discovers, a vicious circle is at work in the industry, potentially putting other drivers and pedestrians at risk. (Watch the episode here.)
There are also solutions that can help to prevent accidents and make the roads safer, but more could be done.
DRIVEN HARD, WITH LITTLE CHOICE
The experience of Ravi (not his real name), a lorry driver for three years, is instructive. His normal working hours are 8am to 5pm, but the 31-year-old then works five to six hours of overtime to earn more money.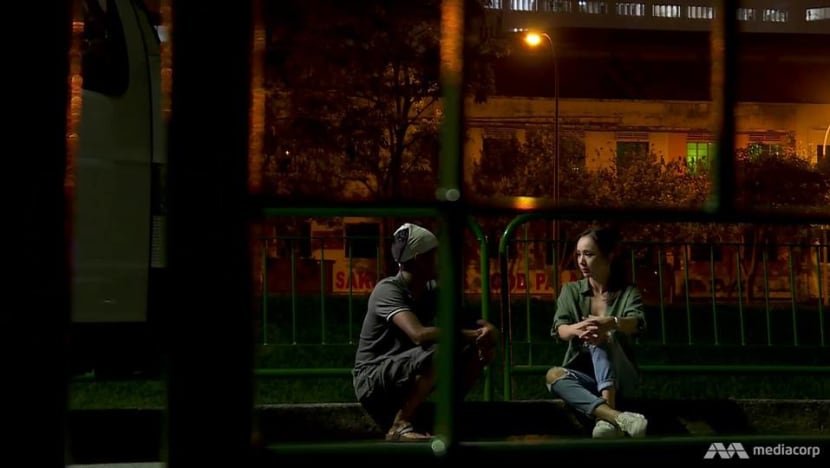 Driving for that long means he gets tired, as he has to keep pressing and letting out the clutch when there is heavy traffic. His concentration, for example on his blind spots, is gradually affected.
The migrant worker said he has not been involved in any accident but knows of other drivers who have, owing to fatigue and carelessness; for instance, they did not keep a proper lookout for pedestrians.
Ravi is working longer than the limits set by law, which is 12 hours a day and 72 hours of overtime in a month for employees like him. Beyond that, companies must apply to the Manpower Ministry for an exemption.
He understands that is the law, but he said: "Not only I, but many people are working long hours."
Another driver, when asked how his boss would respond to complaints of fatigue, cited threats to send him back to his home country.
Their long working day is a "pretty common theme" among migrant workers, said Dr Noorashikin Abdul Rahman, the president of Transient Workers Count Too (TWC2). "These workers don't have much of a choice."
With drivers, she noted, the safety issue concerns not only them but also others. She cited a recent case of a driver who told TWC2 that he was forced to work despite having a medical certificate.
INDUSTRY ISSUES
Mr Daniel Chew, a corporate consultant at the Singapore Logistics Association, agreed that the legal requirements as well as the fatigue drivers experience are well known in the industry.
The reason that overwork is still "quite widespread", he said, is that "many companies are struggling" with a lack of drivers. So they "circumvent" the law by running split shifts.
Workers would start as early as 6am and work for about six hours, followed by a break, before finishing another six hours. "It's still within the law because the actual working hours are 12," he added.
"The unfortunate thing is that (during) the four hours in the middle of the day for these drivers, they don't really take a lot of time to rest. Sometimes they do other work, or they're involved in other things."
It is a recipe for disaster, he agreed.
Just a split-second kind of negligence can result in a very serious accident, especially when the vehicle is very big.
The way drivers are paid is another problem. To save money, some employers keep basic salaries low, between S$1,500 and S$2,000 a month. But drivers can increase their income if they make more trips.
To do that, they "must drive fast", admitted one driver. That is why Mr Chew has previously called for a revamp of the traditional incentive structure, suggesting three alternative models.
These are: Pay by distance completed, regardless of the number of trips made; pay by teams instead of individuals, to reduce the drivers' competitive nature; and pay by conformance, by rewarding those who drive below the speed limit.
Drivers themselves recognise the current problem, besides the fact that there are those who are reckless. Said one: "Honestly, (being paid per trip) is more dangerous."
SAFETY TECHNOLOGY
How else can the roads be kept safer? By installing safety devices, as logistics service provider Bok Seng Group has done for its fleet.
Besides gadgets that monitor for speeding, there is anti-fatigue technology, such as an in-vehicle camera pointed at the driver to detect any dozing off. It would make a beeping noise, and he would be jolted awake by a vibration.
A signal would also be sent to the office. If he nods off again, a response centre from the safety technology's Australian company would call Bok Seng's health and safety department about the fatigued driver.
"Then we'd call the controller to please check whether this driver is having some problem like drowsiness," said Bok Seng Group health and safety senior manager Steven Tan, 43.
The installation cost per vehicle is around S$4,000, and the company spent over S$200,000 last year on safety devices. "The cost is a bit pricey, but we can't compare the price against the cost of a life," he added.
The result: A 33 per cent drop in cases of driver fatigue within six months, on top of speeding incidents coming down by 80 per cent over the past four years.
Three other companies have speed-tracking devices on trial in 30 vehicles until this month, in partnership with the Traffic Police, which aims to find a technology to complement or replace the speed limiters in heavy vehicles to curb speeding effectively.
The combination of speeding and fatigue can have disastrous consequences. Fatigued drivers can suffer from tunnel vision – seeing what is in front but not vehicles or people on the sides.
A tired brain also causes lapses of judgement, like not being able to judge one's speed or braking distance and turning too early or going too fast while turning, said Singapore Safety Driving Centre operation group leader Low Kar Yoong.
From her conversations with heavy vehicle drivers, Talking Point host Diana Ser thinks more must be done "to address what appears to be a systemic flaw".
"Some of our heavy vehicle drivers are downright exhausted, and companies need to be held accountable. After all, one death on the road is one too many," she said.
Watch this episode of Talking Point here. New episodes every Thursday at 9.30pm on Mediacorp Channel 5.