commentary Commentary
Commentary: Building racial harmony in Singapore must start from an early age
If we think that racial harmony is an enduring Singapore value that we should uphold, then we need to start sensitising our children early, says Mercy Karuniah Jesuvadian.
SINGAPORE: Deputy Prime Minister Tharman Shanmugaratnam highlighted on Thursday (Sep 21) that Singaporeans have an aspiration for race to matter less but pointed out that Singapore still needs "continuous work" to maintain multi-culturalism.
"The aspiration for race not to count is something that needs working out. It cannot just be a pledge, it cannot be just an incantation," he added.
"It requires conscious action, conscious acts of the state, which work if they are supported by people," he said.
Indeed, in a multi-ethnic and multi-religious country like Singapore, our openness to embracing diversity has been a key tenet of a meritocratic system that has allowed generations of Singaporeans to chase after their dreams.
Our warmth in welcoming those who are not like us as a cosmopolitan society has helped us stand out in a world that is increasingly inward-looking.
Imbuing these hopefully lifelong shared values into our children must start from a young age.
Indeed, perhaps it should start at the outset of a child's education journey.
The pre-school years are a time of immense change for children. From the ages of two to seven, their cognitive capacities grow and expand. Their observational skills sharpen, their language skills improve and their ability to articulate their thoughts and feelings deepen.
At the same time, they begin to pay more attention to their surroundings and people's perspectives. Children are by nature curious and the pre-school years enhance this trait as children interact with each other and are exposed to new social dynamics.
In fact, parents may even observe that their pre-school children ask more pointed questions about the things, people and events that they encounter and experience – many of which can be difficult to answer or even embarrassing to address.
They may question actions that have become practice as a course of habit and convenience that we take for granted, such as why we should wash our hands before a meal or challenge long-held assumptions about gender roles that mummy and daddy play.
Loved ones, parents and caregivers who spend a lot more time with a preschool child may find themselves answering questions that also probe deeper issues of diversity touching on ethnicity, class, skin colour, gender, disability and culture.
ENCOURAGE CURIOSITY AND VALUE QUESTIONS ON DIVERSITY
Social scientists have underscored the need for young children to be prepared to engage with diversity in a positive and proactive manner.
The world today is characterised by heterogeneity and the ability to build and sustain working relationships with people from different communities is a key 21st century skill. It is critical that children are able to spend time with each other in a way that is respectful and harmonious even as the world becomes more fragmented and even more deeply fractured.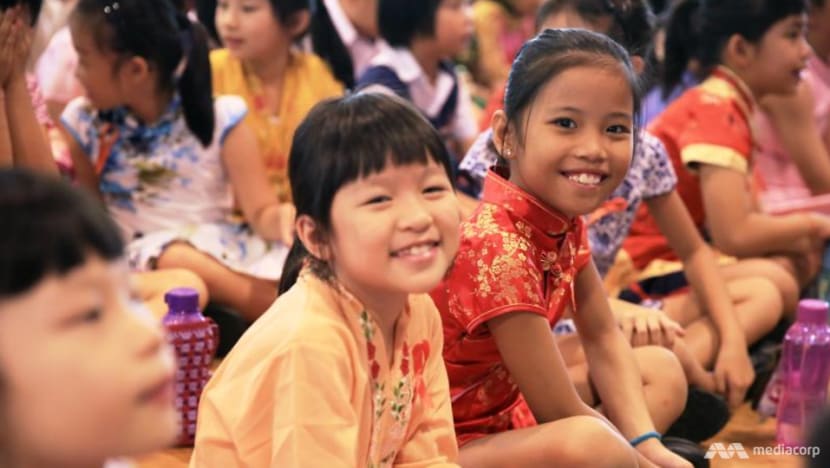 A key means to developing an ability to co-exist is to first fully accept another person for who the individual is. For young children, it is essential to guide them to new understanding that differences are not deficits but that our differences make us complementary parts of a larger world context.
In situations where differences in opinion arise, children need to know how to handle dialogue in order to seek appropriate solutions to mend rifts in their understanding. Doing so encourages them to search for mutually valuable solutions while embracing differences as a positive. This way, children learn that relationships built on respect, trust and empathy form the foundation of inclusive societies that value and appreciate diversity. 
Parents are in the best place to nurture in their children a welcoming and embracing mind-set towards the differences they observe around them. 
Pre-school children still view their parents as superheroes, and are likely to mimic their parents' speech and behaviour. When children note differences based on physical attributes like skin colour, eye shape and colour, parents should seize the chance to engage them in conversation.
Parents should try to find out why their children raised the questions they do, instead of seeking to give a quick answer to ward off more questions. In doing so, parents can be patient and open, in seeking to listen and discuss their children's observations rather than dismissing their questions or changing the subject because the topic is difficult to handle.
A safe environment for children to discover new meaning in what they have noticed, and feel at ease to share their thoughts and feelings should also be created. Acknowledging and encouraging them to share their observations can help children build up their communication skills and sense of confidence, improving learning outcomes.

Showing appreciation for their questions and perspectives demonstrate to children first-hand the value of acceptance and diversity.
ENCOURAGE AUTHENTIC FRIENDSHIPS, ENABLE EMPATHY
Expanding one's social vocabulary and building a capacity to make friends with people from all walks of life should start from an early age. It is in this second area that parents can help them focus on the value of acceptance when they highlight differences.

When children come back with stories about the run-ins at the playground or in school with another child from a different background, parents can steer the conversation to values, and treating others the way they themselves wish to be treated. A discussion on friendship, camaraderie and respect can be sparked.

Parents can also leverage positive experiences that their children may have with other children of different backgrounds to strengthen these same lessons. 
Once children learn to build authentic friendships with those around them, they are less likely to fixate on communal or cultural differences, but focus on their mutual trust and rapport, and an appreciation for each other's company. They will also grow a greater capacity to deal with conflict, by seeking clarity and mutual understanding from a place of affection.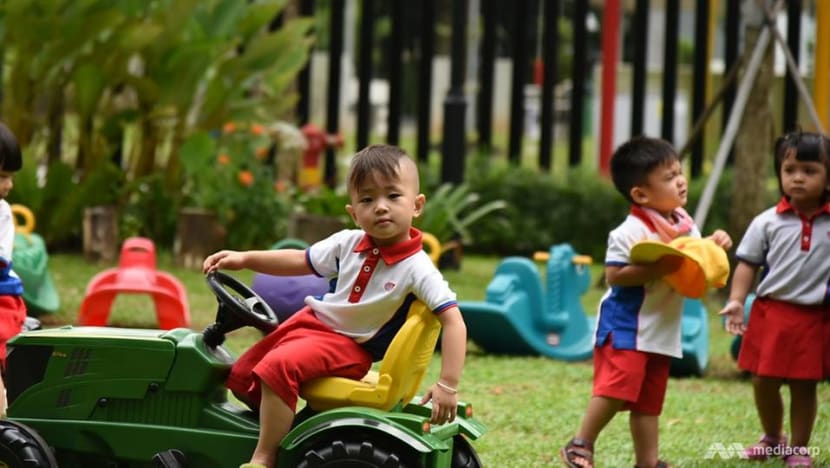 Last, empathy is a critical skill for young children to build.
The Merriam-Webster dictionary defines empathy as "the action of understanding, being aware of, being sensitive to, and vicariously experiencing the feelings, thoughts, and experience of another of either the past or present". It foregrounds the need to comprehend another's thinking and emotional response by first accepting a person for who they are and respecting their experience of an event or phenomenon.
Empathy invites dialogue and is a stepping stone towards a healthy understanding of identity, by emphasising that there are many ways of being and doing. For children to master it however, requires it to be demonstrated and reinforced by adults and older peers that the child has frequent contact with.

Practice is also key, for children to be able to relate to anyone. A basic understanding of empathy already exists, and just needs to be built upon and extended to a conversation on diversity. For instance, children who soothe their peer when he or she falls down are already demonstrating an ability to put themselves in another's shoes. 
To build on this, parents can get them to articulate how a character may be feeling or thinking when reading stories or watching television programmes together, for instance. This way, children cultivate a habit of understanding events and people from multiple perspectives.
As we help our children make sense of the world, perhaps we too would be reminded of Singapore's strength in diversity and how to care for one another as an inclusive society.
After all, this is one lesson we will never stop learning.
Dr Mercy Karuniah Jesuvadian is a lecturer at the Early Childhood and Special Needs Education Academic Group at the National Institute of Education at the Nanyang Technological University.
This is the eighth commentary in Channel NewsAsia's series on learning and education.
​Read the first commentary on whether Singapore schools should adopt digital textbooks here.
Read the second commentary on how Singapore teachers should manage issues on race in the classroom here.
Read the third commentary on whether our young need expensive enrichment classes here.
Read the fourth commentary on the struggle parents face in choosing a good school for their child here.
Read the fifth commentary on the role parents must play in their child's pre-school years here.
Read the sixth commentary on whether passion and patience are sufficient qualities of an ideal pre-school teacher here.
Read the seventh commentary on whether private higher education is a 'second chance' option in Singapore here.