commentary Commentary
Commentary: A nightmare scenario, Ang Mo Kio emptying out in 20 years
Overcoming the horror scenario of ghost towns emerging and of entire towns becoming mass housing construction pits is the key challenge for the Government, say two experts at the NUS Institute of Real Estate Studies.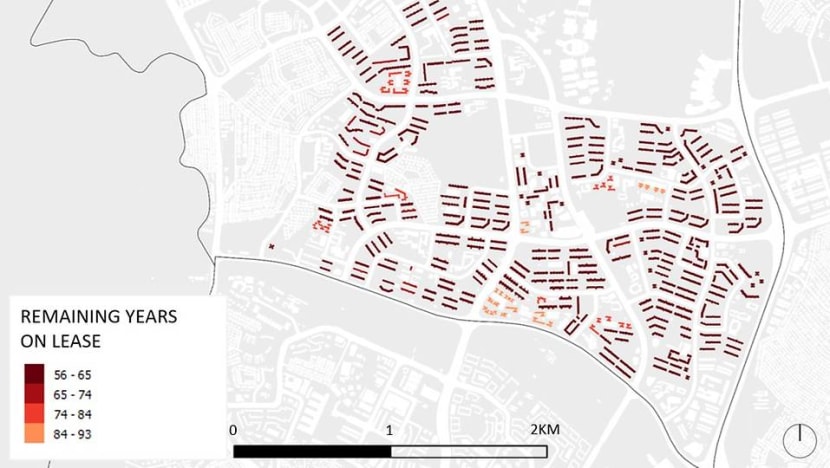 SINGAPORE: At the 2018 National Day Rally, Prime Minister Lee Hsien Loong highlighted efforts by the Government to rejuvenate and redevelop older HDB towns to avoid the situation where entire towns were built in a rush in the 1970s and 1980s from recurring.
PM Lee explained: "If we do not plan ahead, 99 years later, all the leases in such towns will expire around the same time, and all the flats will be returned to the state within a few years.
"We will have to find new homes for a lot of people at once. HDB will have to tear down and rebuild the old flats in a hurry … I do not think that is a good idea. The towns will become construction sites all over again, with cranes all over the place."
The large-scale planned redevelopment of older HDB estates, whether through the Voluntary Early Redevelopment Scheme (VERS) or otherwise, is important to prevent a sudden shock to public housing prices, when the removal of a large number of old housing flats from the public housing market creates a huge supply shortage.
OUR EARLY HOUSING HISTORY
A chief reason why we should not revert to the old model of building in a rush is that we had little choice in the past, but we do in Singapore's future.
Singapore faced acute housing shortage in the 1960s; and the housing problem was further aggravated by the Bukit Ho Swee fire in 1961 that destroyed thousands of houses and displaced many households.
Many might not remember but the fire was a huge test of resolve for the nascent Housing & Development Board (HDB), set up on 1 February 1960 as the national housing agency to take over the roles of its predecessor, the Singapore Improvement Trust formed under the British colonial government.
Already saddled with the challenge of meeting a housing crunch besetting a fledging polity that had just attained self-government from the British, the HDB pressed on with great gusto.
It undertook a massive construction programme to supply a large volume of affordable housing with sanitation and access to clean drinking water to Singaporean families in a short time span. HDB completed nearly 667,575 dwelling units in several housing projects between 1960 and 1990.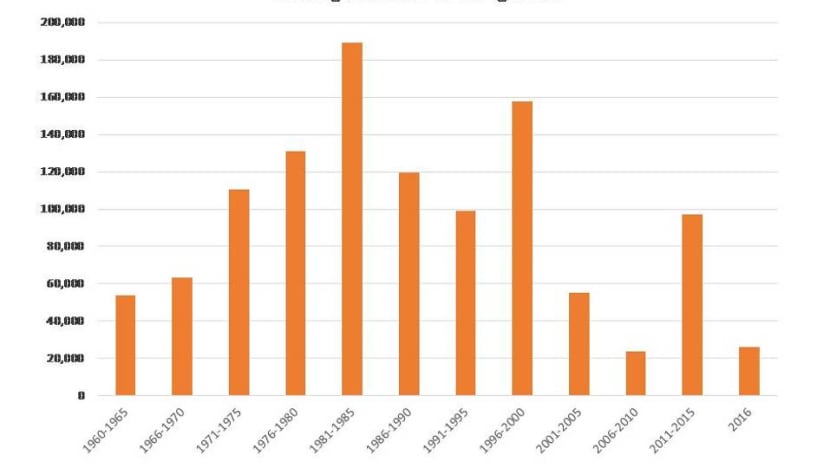 By 1990, Singapore had already achieved a very high rate of homeownership of 87 per cent. However, the housing construction programmes did not slow down thereafter, because of strong demand for new flats by Singaporean households.
Since then, the housing market has seen ebbs and flows, almost in tandem with the economy. 
The Asian Financial crisis hit the region in 1997 and did not spare Singapore's economy; the housing market was badly hit by the crisis. Demand dwindled rapidly from the peak in 1997, and many Singaporeans withdrew their applications from the system leaving behind 17,000 unsold flats in HDB's inventory in 2001.
To manage changes in demand, and maintain the stability of housing prices, HDB introduced the Built-to-Order (BTO) programme in 2002. It also scaled back its building programmes between 2005 and 2010.
THE OLDEST NEIGHBOURHOODS WORRY ABOUT PRICE STABILITY
Maintaining the stability of housing prices has been a key driving force behind VERS and over the years, a preoccupation of HDB's. It is also a chief concern of most property owners in Singapore.
By 2017, there were nearly 960,000 flats sold, distributed over 26 HDB towns and estates across Singapore. The three largest HDB towns, by housing units sold, are Jurong West (71,119 units), Tampines (66,225 units) and Sengkang (64,905 units). These three towns were developed over different periods, in the 1970s, 1980s and 1990s respectively.
For the over 110,000 flats built in the 1960s, which are mostly found in the housing estates of Queenstown, Bukit Merah and Toa Payoh, most are between 48 to 58 years old. The balance leases for the oldest flats built by HDB are about 47 years
Owners of these older flats are understandably anxious about shorter leases and obsolescence caused by wear and tear; the two factors that could adversely affect the values of their flats. Where many see their homes as "retirement nests" and forms of wealth to supplement their financial needs in their older years, one can empathise with their anxieties.
THEY ALSO WORRY ABOUT GHOST TOWNS
A commentary on Channel NewsAsia highlighted the challenge of expiring leases posing an additional challenge of "estates emptying out and decaying as neighbourhoods age".
Some readers have asked, how likely is this scenario?
Ang Mo Kio today town houses approximately 145,700 residents in over 50,000 HDB flats built mostly in the 1970s and 1980s. The oldest flats are 48 years old, and many more will cross the half-life in the lease cycle in 10 years.
Ang Mo Kio is mainly made up of HDB flats that were built in a short span of 7 years in the late 1970s; and most of them have balanced leases of about 55 to 65 years.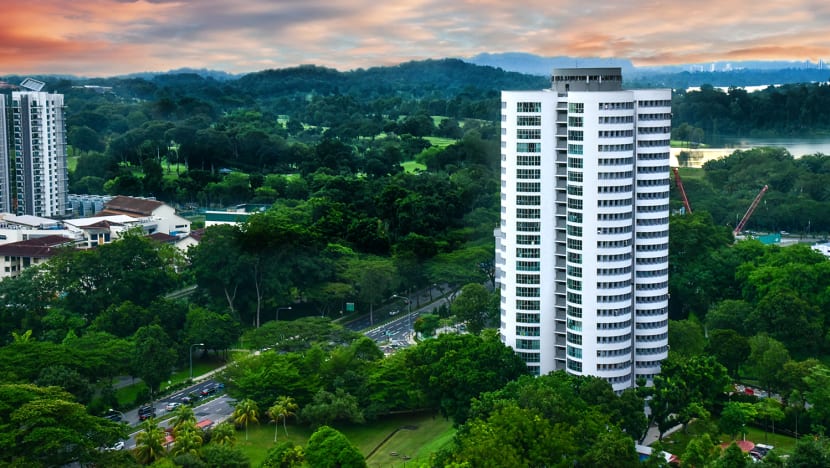 What will Ang Mo Kio town be like in 20 years? If there were no VERS, and residents start to move out en mass when leases are closer to expiry, we might find Ang Mo Kio hollowing out. Essential services, such as schools, hospitals, shopping centres, supermarkets, closing; and those left behind will face see their quality of life severely diminished.
Indeed, we will see entire towns like Ang Mo Kio ending up as "ghost towns".
In many huge Western countries, where the land supply is abundant, it is not uncommon to see "ghost towns" emerge - caused by the abandonment of a functional centre by residents, because a huge company closes. 
From long abandoned but once vibrant mining towns like Kennecott in Alaska, to shuttered resort towns that saw falling visitor numbers like Salton City in California, many localities have fallen into despair and decay.
Such forms of urban blight, are unlikely to happen in land-scarce Singapore, if relocation is tempered by constraints on housing supply, so there will always be some people living in older flats.
However, as neighbourhoods age, many may choose to move out to newer towns or precincts. This is a very likely outcome, as younger Singaporeans get married and leave their homes to move to newer towns, leaving behind less vibrant, older towns with a heavily ageing population.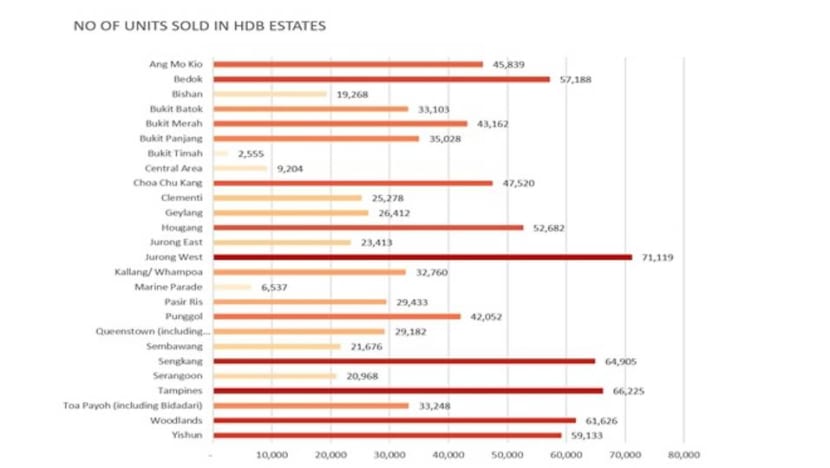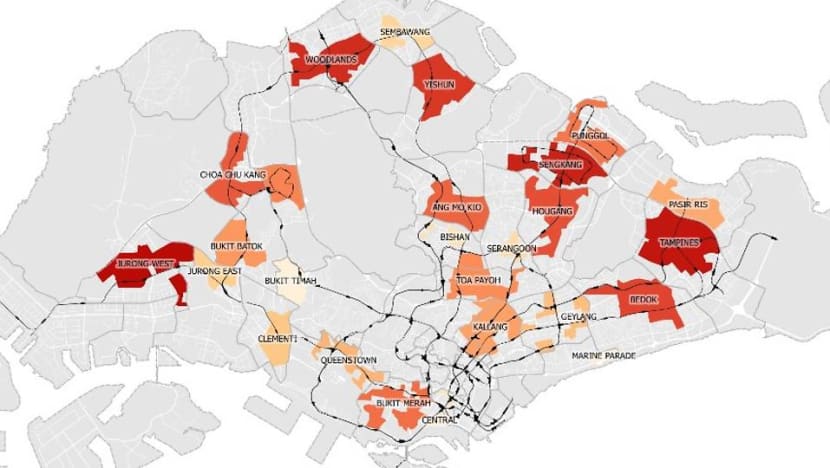 MAINTAINING A STABLE HOUSING MARKET
In this context, the government's announced VERS not only gives older estates "a new lease of life" assuring at least some flat owners that their old HDB flats will not be left to depreciate to zero at the end of the lease term.
VERS, more importantly, plays a stabilising role in keeping the overall housing stock in equilibrium in the long term.
In the absence of VERS, redevelopment can only happen once these estates run their lease down and the blocks return to HDB.
But consider this. When the leases of almost 250,000 flats built between 1971 and 1980 expire between 2070 and 2079, approximately 25 per cent of the housing stock will be removed from the market.  
In just nine years, this number is equivalent to about five Ang Mo Kio towns.
If construction cannot keep up to replace the houses removed or demolished at the end of the leases, the supply shortfall could cause dis-equilibrium in the housing market triggering an upward housing price cycle.
The large-scale depletion of the housing stock could put severe stress to the housing market. A flat today will cost a lot more. How will young couples afford them then?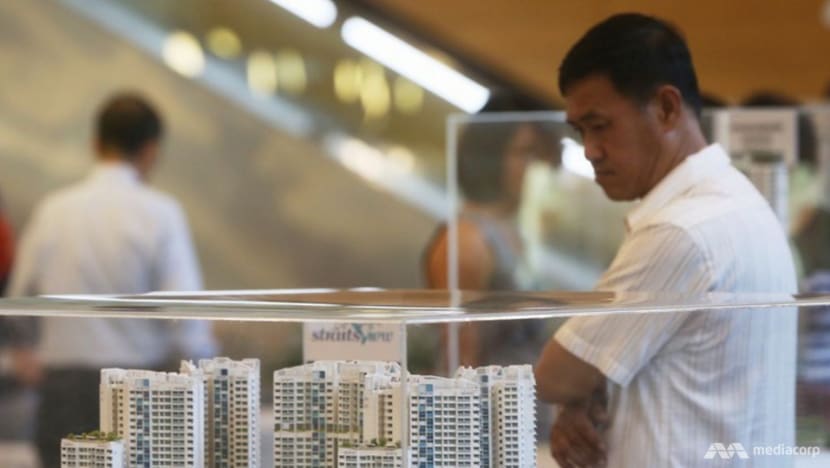 Even if population growth remains constant, and construction keeps up, this will mean construction resources will be taken up by the Government, crowding out private developments and transforming entire neighbourhoods into loud, noisy construction sites.
In tackling this conundrum, VERS gives owners of flats aged 70 years and above the chance to vote collectively, as a precinct, to "sell" the tail-end of the leases of their flats back to HDB.
With VERS, HDB could redevelop those blocks retrieved back from the home owners and rejuvenate entire housing precincts with new amenities and new concepts of living that match future needs of residents earlier than the scheduled lease depletion time.
GOOD NEWS FOR NOW
Depending on how residents vote for VERS, redevelopment of different precincts in a housing estate could be carried out sequentially, in phases, and avoid turning one entire housing estate like Ang Mo Kio into a massive construction site.
Therefore, VERS is an important urban renewal tool that help smooth out inelastic housing supply cycle, and consequentially, prevent steep housing price shocks that could adversely affect the housing affordability of the future generation of Singaporean households.
It should be good news for most, even as we await more news on its details.

Sing Tien Foo is Dean's Chair associate professor and director at the Institute of Real Estate and Urban Studies, National University of Singapore. Namita Dinesh is a research analyst at the same institute.