commentary Commentary
Commentary: What next after our outpouring of polar bear grief?
News of Singapore's last polar bear Inuka's passing was met with an outpouring of emotion on social media but it should spur us to take a deeper look at our lives and relationships, says Channel NewsAsia's Lin Suling.
SINGAPORE: There was barely a dry eye among the 400 people who gathered on Thursday (Apr 26) to celebrate the passing of a life, as eulogies were delivered.
"For the past 27 years, he has brought not just smiles to our keepers and Singapore Zoo staff. He also brought lots of smiles to the millions of visitors," a speaker said.
"Our Inuka may be an old bear, but he was a good boy … our good boy."

Ahead of the memorial for Singapore Zoo staff to pay their respects to Singapore's last polar bear, a bouquet of orchids was placed on the rock Inuka used to spend time on.
A wall has been erected for members of the public to place tributes.
Online, news that Inuka had been put down on humane grounds on Wednesday morning had already sparked off a wave of outpouring from netizens by mid-day.

Photographs of the polar bear, videos of his life and personal tributes saturated social media.

Many called for ways to honour his memory. Bury him in the zoo's compound. Build a memorial where people can lay flowers, a few suggested.
Some saw an arctic creature born and raised in the tropics as an extraordinary anomaly reflective of the Singapore story.
Others simply took the step of allowing their kids to skip school to head to the zoo to watch Inuka's final moments.

But have we gone a little overboard?
It is no doubt heart-warming to see Singaporeans band together in remembering a well-loved animal, whom many of us grew up alongside.
Yet the torrent of expression and extent of public interest seemed disproportionate.
The zoo receives 1.7 million visitors each year, according to Wildlife Reserves Singapore. But at the Frozen Tundra enclosure that served as Inuka's home, how many visitors and Singaporeans did more than simply watch briefly in awe, snap photos – and move on?
GREATLY MISSED, TEARS WELLING UP
Like many netizens who shared pictures of themselves with Inuka, I have one from years back when I was a child. Yet that brief moment is not a semblance of meaningful connection by any stretch of the imagination.

Why exactly do we care so much about a zoo mammal's death? And when most of us didn't concern ourselves when he was around?
A litmus test is this: Did many Singaporeans reflect deeply on the animal's welfare while he was still alive?
More broadly, how many of us thought about what polar bears in the wild have to deal with facing the threat of climate change and melting icecaps?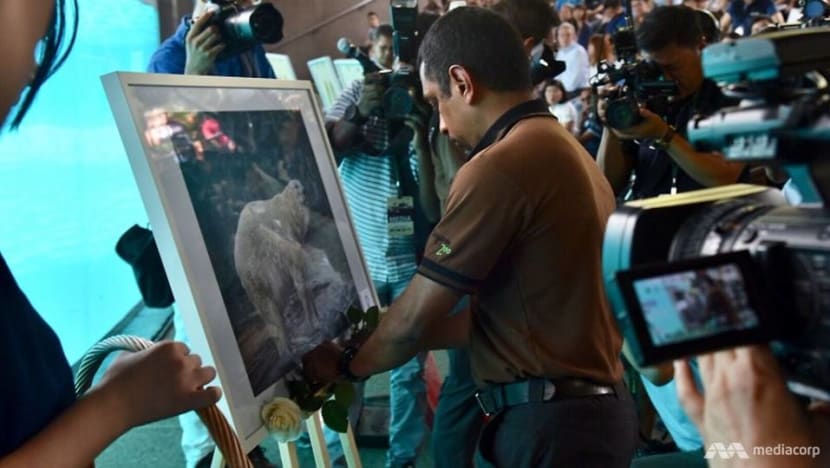 Or have we chosen instead to be one-off polar bear obituary writers this week - revelling in collective feel-bad, and putting our emotions on exhibit?
This display of public sentiment suggests something more disturbing, where studies have shown that we sometimes overshare in seeking out validation and belonging, because we feel empty and long for human connection.

RISE OF SOCIAL MEDIA HAS A PART TO PLAY
My memories are hazy but Singapore orang utan Ah Meng's passing in 2008 didn't seem to rouse such a reaction.
Thinking further back to a time when news of a death captured our imagination, many of us watched news of Princess Diana's funeral in 1997 and took the chance to bond with loved ones over it.
I remember sitting with my grandparents and the conversation we had. We talked about why her death resonated with us, how life can be fleeting and how we would each spend our last day on earth.
We might not have followed stories of the royal family before that, but the sad news gave us pause for thought and collective reflection.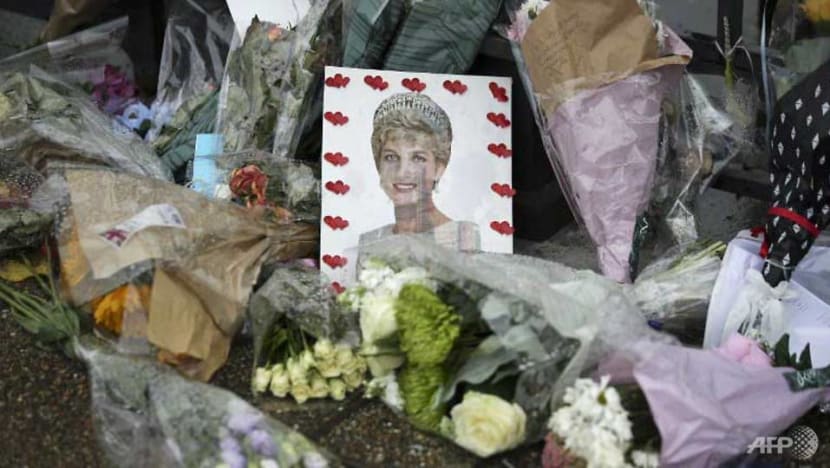 But how many of us still bother to connect with each other in the same manner – whether over news or otherwise?
The explosion of social media may have a part to play.
With technology and instant communication, every development prompts us to disconnect from the moment and people around us to stare at our smartphones, read the news and react with a comment on social media.

Like the zoo visitors, we snap a mental picture to revel in later and move on.

We put out a social media post in a bid to chase after the dopamine hits when our friends like or comment on our posts. And to what end?
For decades, experts have said the Internet erodes our desire to connect with others in deep, impactful ways and fosters alienation, even isolation.
As a result, many of us develop an interest in popular figures as a form of coping with our emptiness.
Humans at the core are social beings, and research has shown the less connected people feel, the more they turn to icons and celebrities for affinity, said Adam Galinsky, an expert in ethics and social psychology and a professor at the Kellogg School of Management at Northwestern University.
"It's a very adaptive and functional behaviour," he said.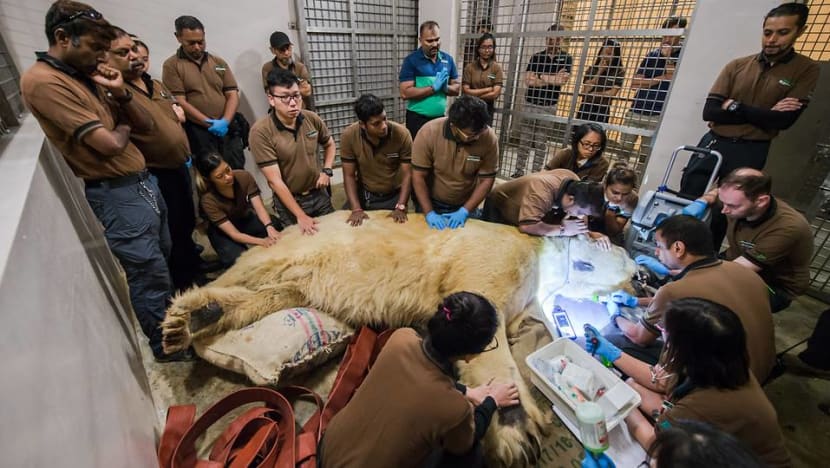 NO TRAGEDY
What can we do to rebuild connection in an age of social media?
Some perspective may be useful. Inuka's passing is no tragedy.
"From his point of view, he was in deep sleep, surrounded by all his keepers who care deeply about him", said Dr Cheng Wen-Haur, the chief life sciences officer and deputy CEO of WRS.

He had lived to a ripe old age, beyond the average life expectancy of 15 to 18 years of polar bears in the wild and 25 years in captivity.
So there's no reason to feel sad for him.
Understanding how we feel and whether our reactions are warranted when reading sad stories like Inuka's is useful for a few reasons, including to temper unhealthy reactions to address emotions that arise.
Consumerism may be one. A few companies have already capitalised on this news to opportunistically launch new polar bear paraphernalia.  
INVEST IN RELATIONSHIPS
If anything, the news of Inuka's passing and the online reactions should force us to realise that life must be more than how we feel about zoo animals passing on.
It should renew in us an effort to connect with the people we care about, and even those we don't.
It should serve to encourage us to focus on investing in our relationships, and building new ones with those we should.
It should spur us to spend quality time with our family this weekend, or encourage us to get to know the neighbour we see every morning.
Such actions may not be the sexy Facebook post that will generate likes but it's what will make for an enriching, well-lived life.
An attachment to a polar bear at the zoo is no substitute for a deeper relationship with our loved ones.

Lin Suling is executive editor at Channel NewsAsia Digital News where she oversees the Commentary section.