The Big Read: Can Singapore firms expanding overseas become the next global success story?
Singapore's small domestic market has driven many homegrown firms to venture overseas. What do local firms need to become global champions in the post-pandemic world? This article was written in partnership with Enterprise Singapore.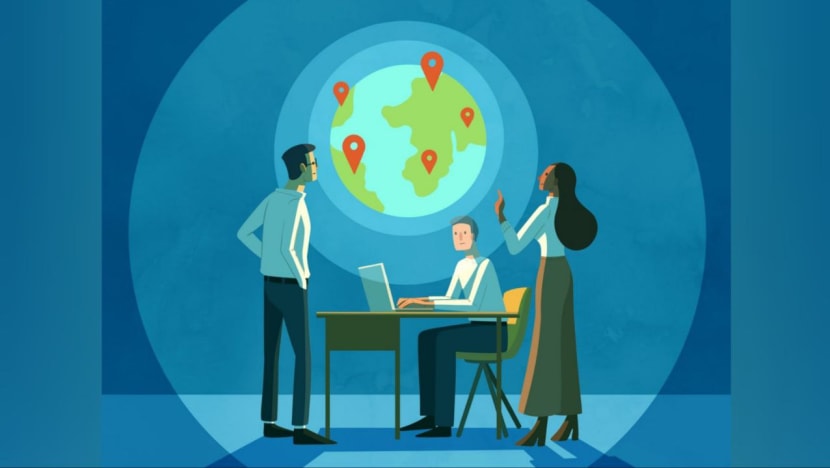 SINGAPORE: Barely six months after its launch in Singapore in 2014, shopping and rewards platform ShopBack began to spread its wings to neighbouring Malaysia and Philippines.
Its head of global expansion, Ms Josephine Chow, said that the company had wanted to quickly tap on growing opportunities across the Asia Pacific region because its business model had been built "to operate on such a scale".
Similarly, gaming chair company Secretlab was also expanding to neighbouring markets. But much like how avid gamers explore virtual world without having to leave the comfort of their chairs, Secretlab successfully broke into new markets while maintaining operations in Singapore.
The company began to export its chairs to Malaysia in December 2015, just about a year after its founding. Fast forward another six months, and Secretlab was already starting to sell its products in Australia.
Since then, both companies have rapidly expanded their footprints to more overseas markets. ShopBack said it now has a presence in 10 markets, catering to 34 million users, while Secretlab said that it has sold over two million chairs in more than 50 countries to date.
The two firms are part of a new breed of Singapore companies - along the likes of Grab, Sea Limited and Razer - which in recent years have risen quickly to establish themselves as recognised brands on the world stage.
Mr Jeffrey Siow, managing director and chief operating officer of Enterprise Singapore (ESG), said: "Indeed, while we have had global champions in the past like Creative Technologies in the 1990s, we have many more globally recognised companies like Ninja Van, Secretlab and NanoFilm in recent years".
Just last year alone, there were 11 newly minted unicorns, added Mr Siow, referring to start-ups valued in excess of US$1 billion (S$1.36 billion). ESG is the government agency tasked with supporting the development of small and medium-sized enterprises (SMEs) and helping homegrown businesses internationalise.
With Singapore's small size translating to a limited domestic market, it is unsurprising that many homegrown companies have ventured overseas. But not all have succeeded — and even fewer can gain international recognition and become global champions for Singapore businesses. 
As the need for companies to internationalise acquires a new importance in a pandemic-fraught world, six homegrown companies which have gone global or regional, as well as business experts, gave a glimpse into the complexities and challenges in sustaining an international enterprise, and what it takes to become a globally renowned brand - in the mould of global behemoths like Amazon, Apple and Microsoft.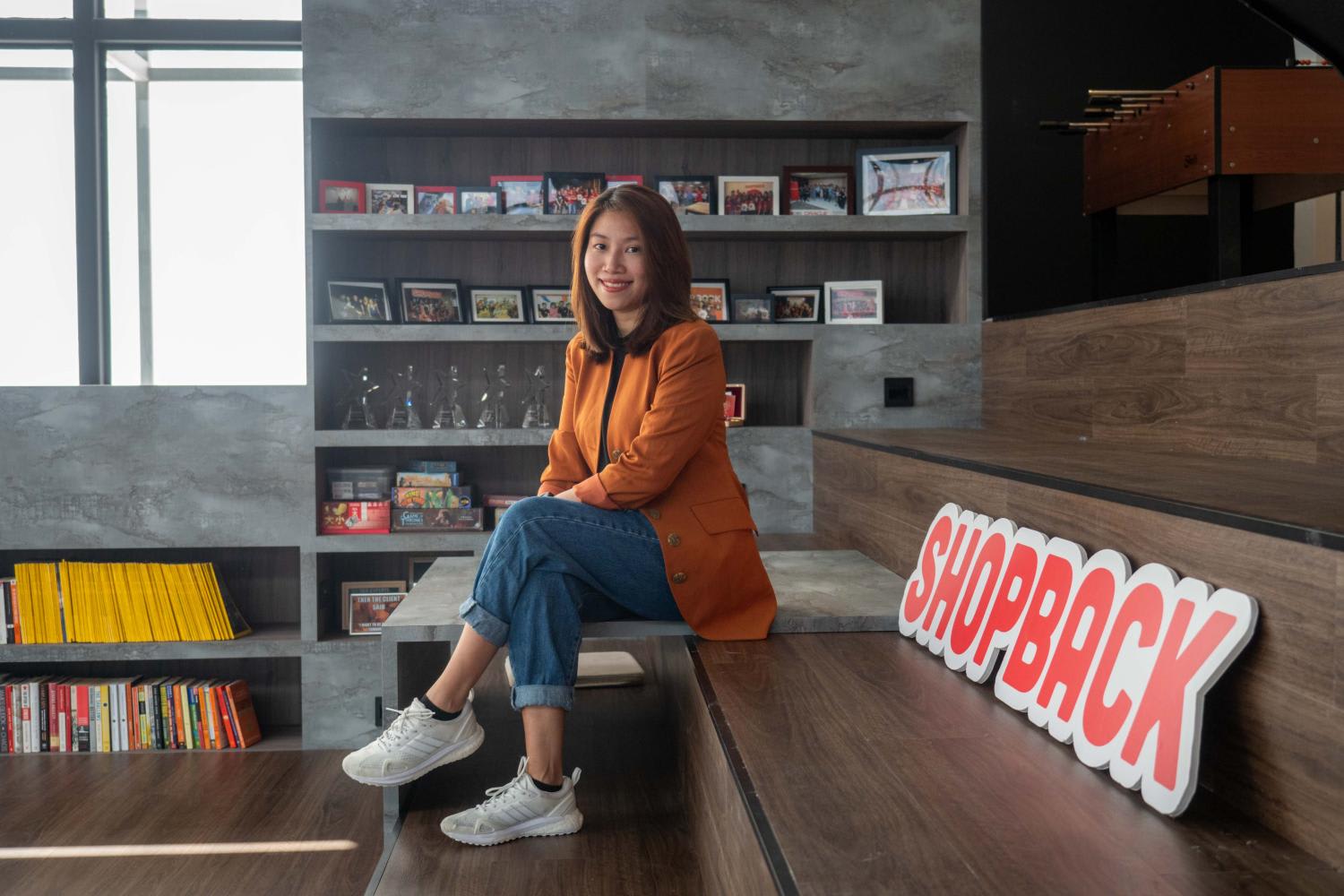 CHANGING PROFILES OF SINGAPORE BRANDS THAT MAKE IT BIG 
The Government has long encouraged homegrown firms to set loftier dreams and become global leaders, given the positive knock-on effects for the Singapore economy and other companies. 
The clarion call was made again in recent years: In 2019, at the launch of an SME leadership academy, then Trade and Industry Minister Chan Chun Sing urged Singapore businesses to not limit themselves to the domestic market but instead, set their sights on the world, which he described as "our hinterland".
"So stop calling yourselves small and medium enterprises, but start calling yourselves 'Singapore MNCs Emerging' and have a higher order of aspirations for tomorrow," he said.
He repeated the call in 2020 during a visit to Shopee, an e-commerce platform owned by Sea Limited, which is headquartered in Singapore. 
Noting how Singapore had grown "big companies" such as DBS bank and Singapore Airlines in the early years after independence, Mr Chan said that it was high time for the country to "grow another generation of technology companies that can have the world as its market". 
During the Committee of Supply parliamentary debates in March, the Ministry of Trade and Industry also announced a slew of initiatives under its Enterprise 2030 strategy to support promising Singapore businesses to become "global champions".
Business experts said that the profiles of homegrown global brands have evolved over the years. 
Mr Sumit Punwani, partner for corporate finance, deal advisory at professional services firm KPMG Singapore, noted that the 1990s and early 2000s saw renowned Singapore consumer brands gain international recognition. 
"Over the past decade, we continue to see other Singapore companies in the traditional food and beverage consumer industry going global - and more recently, a new breed of Singapore home-grown (or) headquartered tech companies capitalising on global digital trends," he said. 
He added that the shift was in part due to Singapore moving from being competitive in lower cost manufacturing services to becoming a leader in the technology industry.
Dr Tan Joo Seng of the Nanyang Technological University's (NTU) Nanyang Business School said that the changing profiles of globalising companies is not unique to Singapore and can be seen in other markets as well.
Enterprises are also now taking a shorter time to globalise, as the lifecycle of companies grew shorter over the years, added Dr Tan, an associate professor of management. "So the company doesn't have that much of a long runway to build capability over time," he said.
A spokesperson from the Singapore Business Federation (SBF) pointed out that Singapore's enterprise landscape and its homegrown companies are "constantly evolving to remain competitive and relevant to both the local market and the needs of the growing middle class in Southeast Asia".
"Some homegrown brands like OSIM, Pearlie White, Charles & Keith, and Love, Bonito have come a long way, establishing themselves as recognisable and trusted brands for consumers across the region," the spokesperson added.
WHAT HOMEGROWN GLOBAL BRANDS BRING TO SINGAPORE, OTHER FIRMS 
Fortune favours the brave, and the same can be said about homegrown companies bold enough to face the risks in expanding overseas. And should they succeed big time, there would be significant ripple effects on the home country too.
For one, a company's successful foray into a foreign market would pave the way for other - typically smaller - Singapore firms to embark on their own internationalisation journey as well.
Take the case of food distributor firm Lim Siang Huat, which was founded in 1940 and has since established a strong presence in seven Southeast Asian markets. Its commercial director, Mr Richard Seah, said that with ESG's support, the company has been helping Singapore firms which are interested to test their products overseas.
"We help to consolidate, ship, organise promotions, set up the display, monitor the display, provide necessary feedback to all the [participating companies]," he added, referring to Lim Siang Huat's network of supermarkets and retail channels overseas.
Apart from directly bringing other firms' products overseas, the success of Singapore companies overseas would also indirectly boost enterprises back home, said Dr Tan from NTU. He said that when a business successfully ventures overseas, it gathers deep knowledge about new markets and discovers what strategies would work or otherwise.
"And that learning is very important because it helps to build up confidence for local industry to also expand successfully overseas," he said.
KPMG's Mr Punwani noted that global companies operating on a significant scale would also offer international opportunities for its staff. "This means local talent will be exposed to global perspectives and opportunities, enhancing the quality of the local talent pool in Singapore," he said. 
He added that in general global brands could also help improve their home country's business operating environment, since global competition requires them to continuously innovate and produce cutting-edge ideas, services and products.
"To facilitate such innovation by MNCs and its partnering organisations, the home country's regulations, cybersecurity, and investment framework will tend to evolve to make it easier for business to be done in the country," he said. This, in turn, would make the country attractive to foreign investments and foreign MNCs looking for a place to set up their regional headquarters. 
How can Singapore help businesses prepare for a post-pandemic world and double down on transformation? Listen to CNA's Heart of the Matter:
The importance of homegrown businesses with the capability to take on international competitors was reiterated by Trade and Industry Minister Gan Kim Yong in his speech at the COS debate.
"Our Singapore Economy 2030 vision needs to be supported by a vibrant ecosystem of Singapore enterprises that are future-ready, globally competitive, and possess deep innovative capabilities. These enterprises will then create good jobs and meaningful careers for Singaporeans," he said, referring to a new plan to significantly grow the country's trade volumes by 2030.
WHAT MAKES A GLOBAL CHAMPION
While the potential rewards are immense, venturing into new markets is not for the faint-hearted, given the many challenges - now magnified by COVID-19 - of operating overseas on an expanded scale, said the companies.
Since the pandemic began in early 2020, NanoFilm Technologies has had to grapple with ever-changing COVID-19 protocols and procedures to safeguard its staff's health while minimising operational disruptions. The nanotechnology solutions firm is listed on the mainboard of the Singapore Exchange and operates subsidiary companies in China, Vietnam and Japan.
"With more than 3,000 staff across four countries, it was definitely a challenge to coordinate and comply with differing regulations, especially with how the situation was evolving in each country," said its group chief commercial and strategy officer Gian Yi-Hsen.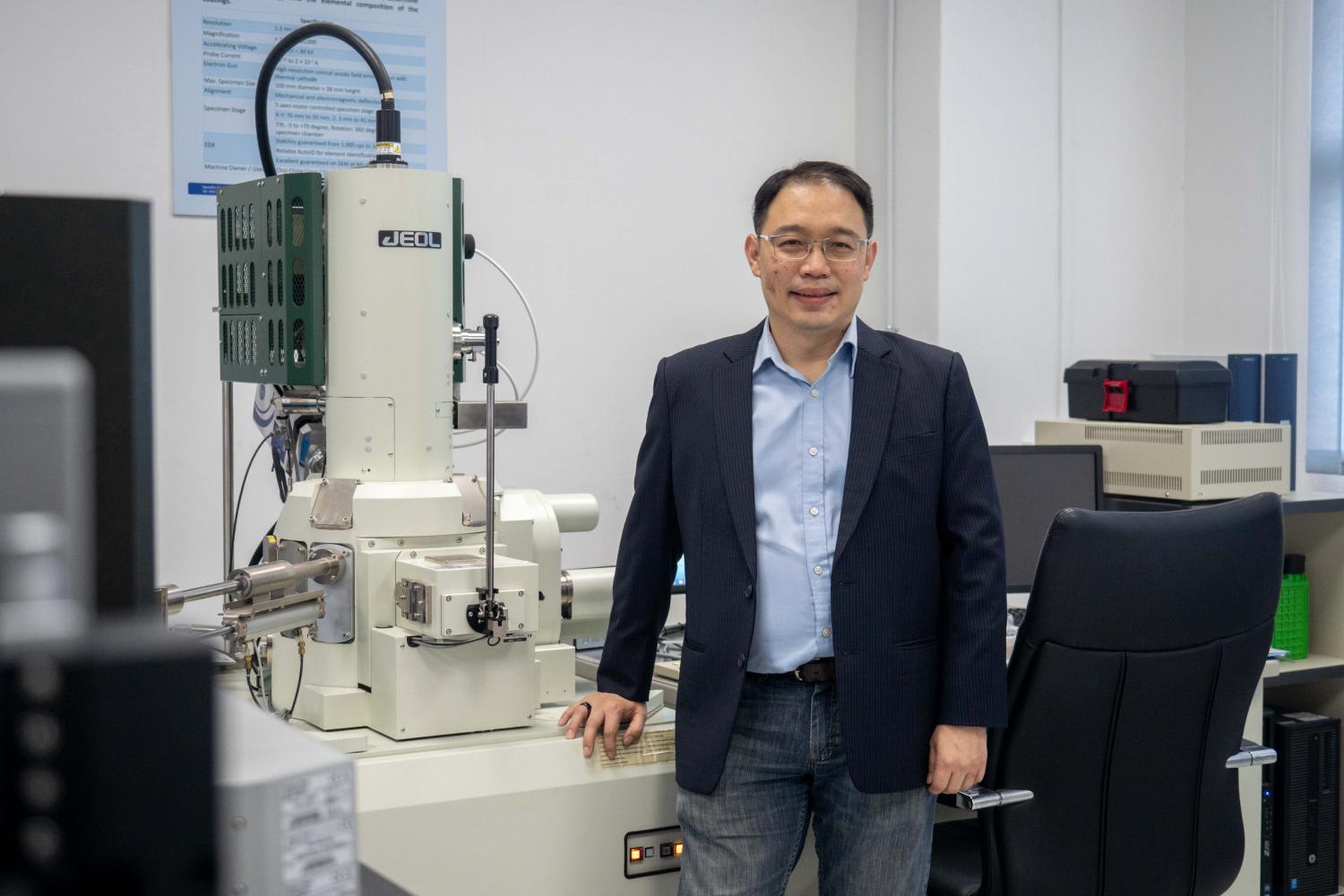 For Secretlab, Mr Ian Ang, its co-founder and chief executive officer, said that the process of expansion took "a lot of trial and error, with a lot of huge risk-taking".
"Even now that we're shipping to over 50 countries, it doesn't necessarily get easier as every new market comes with its own unique set of regulations and challenges," he said.
To be able to address challenges such as these, business experts and companies interviewed highlighted a few key characteristics essential for a successful global enterprise. Among these is the flexibility to adapt to different conditions as the company expands.
NTU's Dr Tan said that companies need to have "a global strategy playbook that they can adapt to different markets", depending on the various needs and conditions. The differences among markets may sometimes call for different modes of entry such as via joint venture or franchising, he added.
EtonHouse International Education Group, which runs 120 schools in 11 countries, is among those which have adopted varying strategies. Its entry into China was via strategic investment, whereas it embarked on a partnership to break into the Japan market.
"There's a strategic decision to make. Can management actually focus on this country? If I'm not going to be able to focus on this country, then I need to work together with someone," said EtonHouse executive director Ng Yi Xian. 
Levels of familiarity with the specific market, as well as other barriers such as language, are also taken into consideration when deciding on the mode of entry.
Though flexibility is key, staying focused on the core business mission is equally important, said the companies.
EtonHouse began its geographical expansion in 2003 by setting up physical schools. However, Mr Ng said that it has recently expanded into edutech as well, via licensing its curriculum online. "So it's not what we used to do. But having said that, it's still an overall field of education and we're still quite focused in this regard," he said.
Over at ShopBack, besides expanding into various markets, the firm has also begun its foray into fintech — via the acquisition of fellow homegrown "buy now, pay later" firm Hoolah, as well as the rolling out of its payment product, ShopBack Pay.
Ms Chow, ShopBack's head of global expansion, said that while the product expansion goes beyond the rewards platform space, it still falls within the company's core mission. "Whatever you introduce — geographically expanding or product expansion — put together, they should fulfil that goal of what you're trying to do, which is create better shopping experiences every day," she said.
Ms Chow of ShopBack similarly said that Singapore's reputation helps to "push our brand credibility" when it ventures into new markets.
Food packaging company Seow Khim Polythelene (SKP) is also another homegrown firm that has benefited from this.
"Singapore's reputation as a strict, no-nonsense regulatory nation paves the way for easy negotiations with prospective customers as it enhances consumer trust," said SKP director Lim Wei Yeh. This, he said, is in addition to the "good political ties and free trade agreements" that Singapore has established with various markets, which adds comparative cost advantages to SKP's products.
Hiring the right talent is also a key ingredient in a company's successful expansion overseas, said those interviewed.
"The difference between hiring a good and great talent can really make a significant difference for a company's growth trajectory," said Ms Chow. 
Mr Seah of Lim Siang Huat describes human talent as "critical in every aspect of business", regardless of which market one operates in. Still, getting and retaining the right talent is not easy, he said.
NanoFilm's Mr Gian reiterated that "talent attraction, development and retention are important as they feed into capability building". To that end, his company reorganised its management team to fully leverage individuals' strengths while driving teamwork, on top of putting in place practices to develop its staff across the organization.
MADE-IN-SINGAPORE: A BOON OR A BANE? 
The challenges notwithstanding, one in-built advantage that local companies have in making their overseas forays is the value of the Singapore brand.
Mr Seah from food distributor Lim Siang Huat said that products brought in from Singapore tend to be well regarded in the markets he operates in - based on the assumption that the items would have to pass "rigorous" tests and standards to be sold in Singapore itself. The good impression that countries have of Singapore also effectively extends to its companies, he added.
The business support ecosystem available in Singapore is also a big help for homegrown companies eager to expand, said the companies interviewed.
Mr Ng of EtonHouse said that based on his overseas experiences conducting business, he found that not many countries had their equivalent of ESG, which is dedicated to supporting the growth of local companies.
He noted that even when similar agencies exist in other countries, their operations tend to be "quite small", in contrast to the range of solutions and schemes administered by ESG here. "So by design, Singapore is already very lucky," he added. 
Apart from ESG, SBF also provides support for homegrown companies in their overseas endeavours. An example of SBF's initiatives is its Singapore Enterprise Centres (SECs) set up abroad to facilitate Singapore firms' forays.   
"Through our SECs in Jakarta and Ho Chi Minh City, SBF assisted 32 companies on projects in Indonesia and Vietnam in 2021. We just opened our third SEC in Bangkok, Thailand earlier this year," said an SBF spokesperson.
On the flip side, the overall safe and stable business environment in Singapore may hamper local firms' ability to handle uncertainties, which are part and parcel of growing as a global enterprise, said Mr Ng.
"The not-so-good part about this system is that when it comes to dealing with uncertainty in this world, we are very prone to looking at (others to take the lead)," he said, adding that sometimes such occasions call for brave leadership and decisive risk-taking.
Similarly, Dr Tan of NTU said that dealing with "a challenging business environment which is not well defined, well structured" overseas may be tough for Singaporeans, who are used to a more refined business infrastructure back home.
And while Singapore's small size may be an impetus for its companies to look outwards for growth, it can also be a hindrance due to the small pool of human capital available.
Given Singapore's attractiveness to global giant enterprises, homegrown companies often find themselves having to compete for the same talent pool. "Bigger (foreign) MNCs, being as big as they are, are more able to afford a talented individual … In short, perhaps you can say, it's the ability to pay," said Mr Seah of food distributor Lim Siang Huat. 
Ms Chow of ShopBack took a more upbeat view of this, saying that local talents being employed by international companies in Singapore are akin to taking up "master's degrees", further deepening their skills and widening their exposure.
The skills acquired can then help local companies grow should these talents join them later on, she said.
Ms Chow suggested that more help can be offered to local companies - SMEs or MNCs alike - so that they can compete with their bigger counterparts on a more level playing field when it comes to attracting talented employees.
ESG's Mr Siow acknowledged that the small size of Singapore's economy and population "will always constrain the number of our homegrown global enterprises". But technology and digitalisation may help make the size constraints "less daunting", he said.
"Our businesses can test and enter new markets without establishing a physical presence and engage more customers in new and different ways using digital tools," he added. "Of course, this also means more intense globally competition, which our companies get exposed to more quickly."
NTU's Dr Tan added while the lack of talent may be a hindrance for some industries, it is less so for certain tech and services sectors which may not require a lot of manpower to scale up. 
"So big isn't everything. Small can be really beautiful," he said.
HOMEGROWN FIRMS SETTING THEIR SIGHTS HIGHER IN POST-PANDEMIC WORLD
Indeed, constraints or not, some homegrown firms which have tasted success globally are eyeing more growth. 
After penetrating over 50 markets with its exports, Secretlab last year announced plans to bump up its existing Singapore headcount of 200 by about 50 per cent. A bulk of the expanded staff strength consists of engineers and designers, reflecting the company's continued emphasis on its core product of gaming chairs.
It also plans to "continue investing heavily into research and development and ergonomic studies", while keeping a keen eye on maintaining quality.
"And as a company scales up, even a 0.01 per cent defect rate would mean that 1,000 customers would be affected when we're producing 1,000,000 chairs a year, for example. This makes it absolutely crucial to ensure that we get it right for our customers," said Mr Ang, Secretlab's CEO.
As for ShopBack, it believes that a supportive entrepreneurial ecosystem is key to generating more successful homegrown companies.
Ms Chow said that much like how tech giants like Google and Microsoft have made Silicon Valley what it is today, local companies also have a part to play in "creating that community" of entrepreneurs in Singapore. 
She highlighted mentorship programmes and dedicated internships as part of ShopBack's way to help build up a steady pipeline of talents in Singapore. As for the company's own growth, Ms Chow said that they are eyeing new pastures, but would continue to take a "curated approach" for their expansion strategy.
Indeed, past performance do not guarantee future success — and this investment mantra applies to firms' overseas expansion as well. 
A case in point would be Sea Limited's Shopee, one of the "poster" companies for fast-growing global Singapore brands. In February, Shopee pulled out from France, merely months after setting foot in what was its first European market. Not too long later, Sea shuttered its Shopee operations in India.
More so than ever, companies are operating in an VUCA environment defined by volatility, uncertainty, complexity, and ambiguity.
Thus, there is no definitive, one-size-fits all manual to guide SMEs on how to grow into global brands, or to advise enterprises which already have an international presence on how they can develop further to achieve the holy grail. 
"Today, the geopolitical risks are heightened. So if you're multinational, then you have to navigate the new world order, the new normal out there," said Dr Tan.
ESG's Mr Siow also noted how the world economy has been impacted by the ongoing pandemic as well. "Some supply chains broke down, and the cost of doing business has largely gone up," he said. "But over time, businesses are adjusting. The businesses and sectors that have been more diversified and resilient have generally done better."
Beyond the impact on costs, Mr Punwani of KPMG said that the disruption of supply chains may have led some companies to adopt a deglobalisation stance, shifting production back to their respective home countries to reduce supply chain risk.
"The post-pandemic world promises resumption of business activities," he said. "However, companies will need to reinvent their business model to adapt to rising cost pressures and diversify their supply chain to mitigate risk of abrupt disruptions in supply, as well as embrace digital transformation within their respective businesses." 
Despite the challenging post-pandemic business environment, Mr Siow pointed out that Singapore firms "have a strong foundation".
"This is why we are confident in our Enterprise 2030 strategy. We believe we will have more Singapore Global Enterprises in the years ahead," he said.
This story was originally published in TODAY.