Changi Airport rolls out first fully automated passenger loading bridge
The fully automated passenger loading bridge, which is on trial, will ensure the docking process is "consistently completed" in less than two minutes.
SINGAPORE: There are two minutes to spare once an aircraft landing at Changi Airport comes to a complete stop and chocks are put in place to prevent it from moving.
Within this window, operators of the passenger loading bridge must currently activate the bridge and manually manoeuvre it for the last 50cm to dock to the aircraft door accurately. Then they open the doors for passengers to disembark the plane and enter the terminal. 
For wide-body planes, which have two aircraft doors, one operator is required for each arm of the bridge during the docking process. 
While operators usually complete the process within two minutes, the speed depends on how proficient the operator is.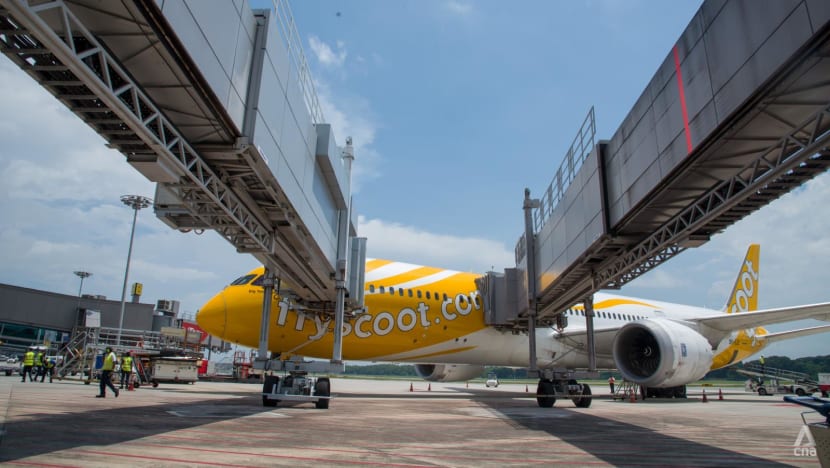 But Changi Airport's first fully automated passenger loading bridge – which began its trial on Friday (Aug 25) – could soon ensure the docking process can be "consistently completed in less than two minutes", said Changi Airport Group in a press release. 
The fully automated bridge will also ensure a 2cm gap from the aircraft to prevent potential damage due to contact with the plane.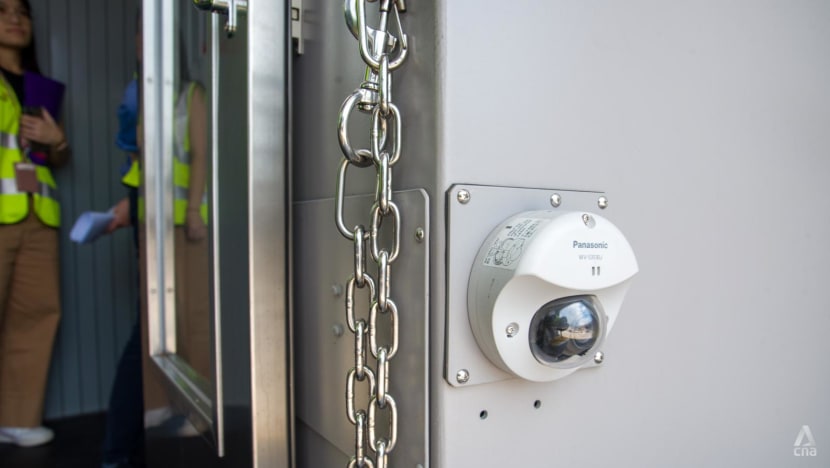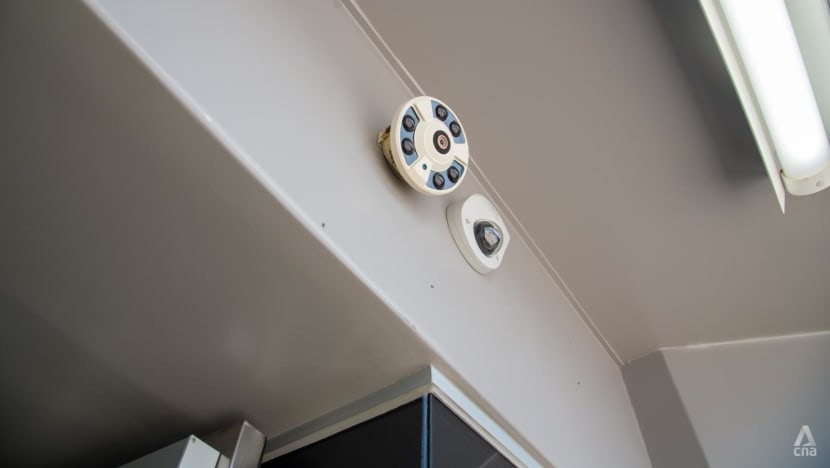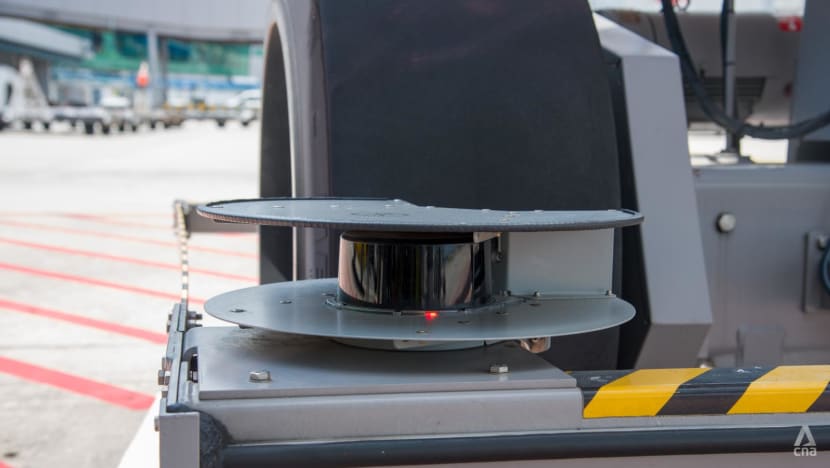 Reporters on Thursday were shown the "intelligent docking system" for the fully automated bridge that comprises the aircraft door detection system, laser distance sensors and other sensors to detect hazards.
This technology is meant to replace the manual checks currently done on existing bridges.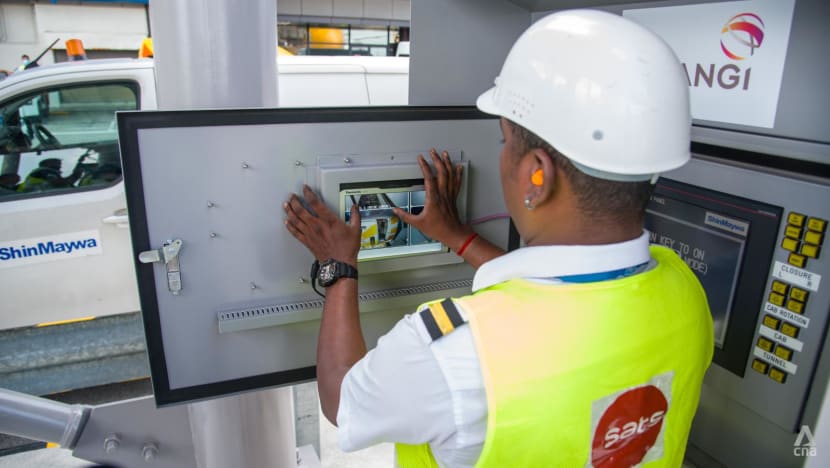 Additionally, a new remote control panel will allow a single operator to manage both arms of the bridge for a wide-body plane and complete the full docking process – from the ground.  
With the fully automated bridge, there is also no need for operators to conduct a pre-arrival system check, as this check is "fully automatic" on the intelligent docking system.
Operators currently perform this check by ensuring the bridge works correctly and adjusting it to the correct height of the aircraft. They then retract it to prepare for the flight's arrival.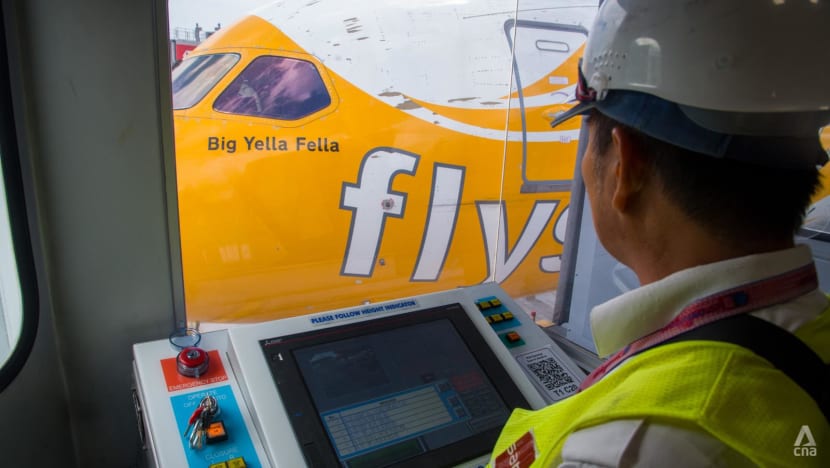 Changi Airport Group told reporters on Thursday that passengers would probably not feel a difference with the time saved by the fully automated bridge.
Nonetheless, these new features "reduce the element of human error, thereby increasing the level of safety", said the group in its press release. 
"This new concept of operations will pave the way for job process redesign, to enable ground handling agents to explore ways to further improve their productivity and operations efficiency." 
Automating the docking process for the passenger loading bridge will help to "free up staff from the current manual process to allow them to focus on other more critical tasks", the group added.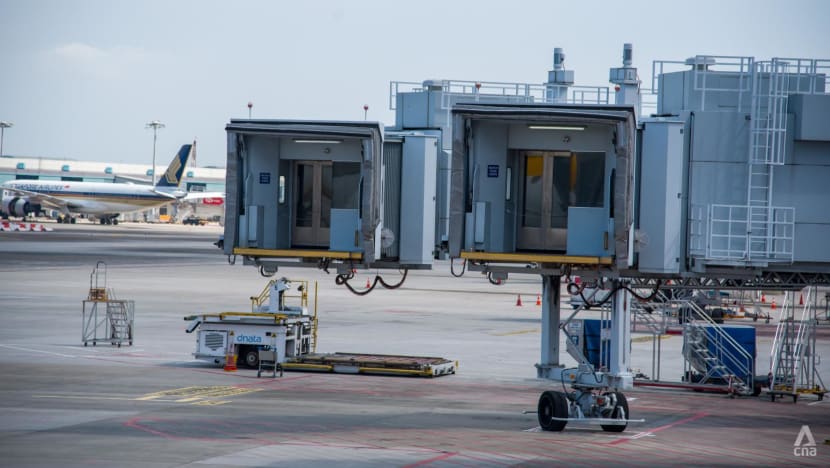 The trial for the fully automated bridge will be rolled out for a Scoot flight arriving from Hong Kong on Friday.
KLM and Bangkok Airways will join the trial thereafter, said Changi Airport Group.