CPF rule change for HDB loans gives buyers flexibility, but beware of over-leveraging risks: Experts
Flat buyers can enjoy more flexibility in making their loan decisions and accumulate "some buffer" to prepare for unforeseen circumstances, experts say.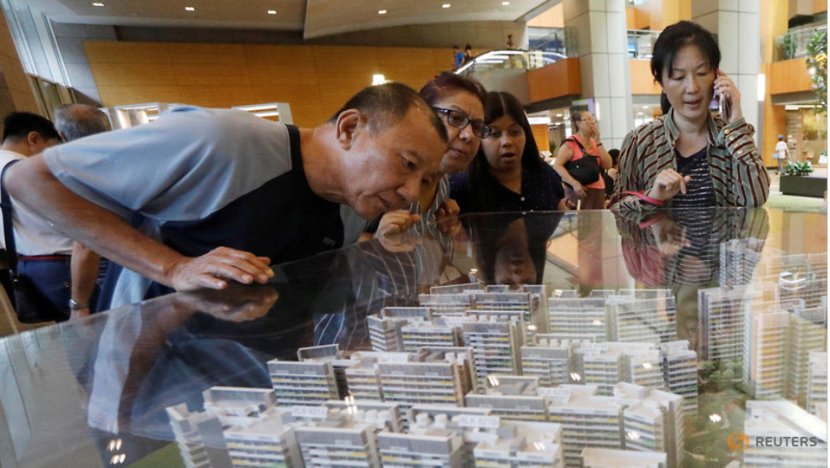 SINGAPORE: Allowing those who are taking a home loan package from the Housing Board to have options in how they want to use their Central Provident Fund (CPF) money is a "good" move that will give flat buyers greater flexibility in planning for their finances, experts said. 
However, there could be some risks of over-leveraging as would-be homeowners take up bigger loans, they cautioned. 
In an announcement on Tuesday (Aug 28), the Housing and Development Board (HDB) said flat buyers can now choose to keep up to S$20,000 each in their CPF Ordinary Account (OA) when taking up an HDB housing loan. 
Before this, buyers had to fully utilise the balances in their OA first.
Experts that Channel NewsAsia spoke to welcomed this rule change, saying that it gives prospective homeowners more choices when it comes to mortgage decisions and planning for other needs, such as childbearing and retirement. 
"This gives flat buyers the flexibility to decide on the loan quantum using HDB loans," said Associate Professor Sing Tien Foo from the National University of Singapore (NUS).  
"They are also able to take advantage of a higher interest rate for the first S$20,000 savings in the CPF OA."
At the moment, CPF members can earn interest rates of up to 3.5 per cent per annum on their OA, while mortgage rates for Housing Board loans have remained steady at 2.6 per cent a year. 
Referring to the interest rate difference, Assoc Prof Sing noted that buyers who do not use up the money in their OAs can "earn the difference" and subsequently use it to make monthly mortgage instalments in times of need. 
OrangeTee & Tie's head of research and consultancy Christine Sun said: "We do know that when it comes to buying private properties, there are people who choose to not use up everything in their OA and take up a bank loan instead. 
"But that was not available to HDB flat buyers previously, so I think it's a good move to give them that option now." 
Ms Sun also reckoned that the new policy will help to give HDB homeowners "some buffer" in the event of unforeseen financial difficulties.
Echoing that, PropNex Realty's CEO Ismail Gafoor singled out those who are retrenched or in transition between jobs as the main beneficiaries. 
"This way, the surplus in their account allows them to sustain their upcoming instalments in the next few months," he said.
Observers also think that the rule change may help to nudge Singaporeans to set aside more of their CPF monies for retirement, instead of directing it all into housing. 
"I think the bigger purpose is to help people plan for the longer term, like retirement, and to have something on standby," said Ms Sun. 
However, there could be a downside when some flat buyers over-extend themselves financially by taking up bigger home loan packages. 
"The flip side of the policy is that buyers will have to take larger loan quantums and this adds to the costs of financing over the loan periods," said Assoc Prof Sing, who is the director of the Institute of Real Estate Studies at NUS. 
"With the larger loan, buyers will also have to pay higher monthly debt services." 
Nevertheless, he added that the risk "should be small" given that the concessionary interest rate for HDB mortgage loans has been relatively stable, compared to commercial bank rates that fluctuate.