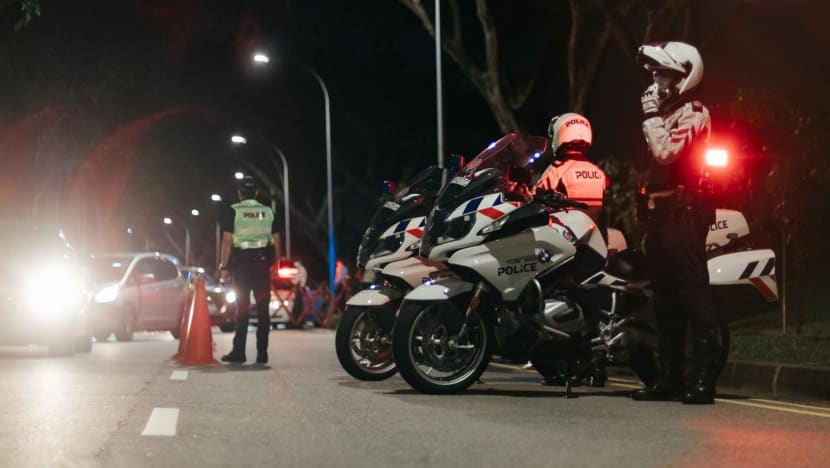 SINGAPORE: More people died on Singapore's roads last year as the number of traffic accidents rose along with the resumption of more activities, according to the Singapore Police Force (SPF).
A total of 107 people died in traffic accidents last year, up 28.9 per cent from 83 people in 2020.
The number of fatal accidents increased by 25 per cent to 100 cases in 2021 from 80 cases in 2020.
Despite the increase, the number of fatal accidents and fatalities were still lower compared to the pre-pandemic period, said SPF in its annual road traffic situation report for 2021.
The road traffic fatality rate per 100,000 population increased to 1.96 in 2021 from 1.46 in 2020.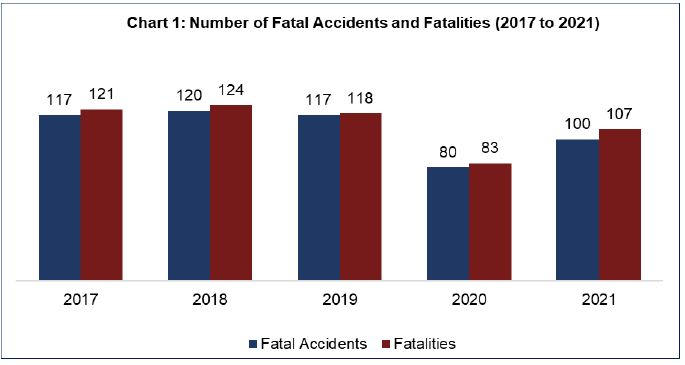 Along with the increase in fatalities, the number of people getting injured on the roads also rose last year. A total of 7,184 people were injured in traffic accidents last year, up 7.7 per cent from 6,669 people the previous year.
At the same time, the number of accidents resulting in injuries also increased to 5,909 cases in 2021 from 5,476 cases in 2020.
"Motorcyclists and elderly pedestrians continue to account for a disproportionate number of road traffic accidents resulting in injuries or death," said SPF.
Motorcyclists and pillion riders made up 57.1 per cent of overall traffic accidents and 46.7 per cent of traffic fatalities in 2021. Fatal accidents involving elderly pedestrians accounted for more than 65 per cent of fatal accidents involving pedestrians in 2021.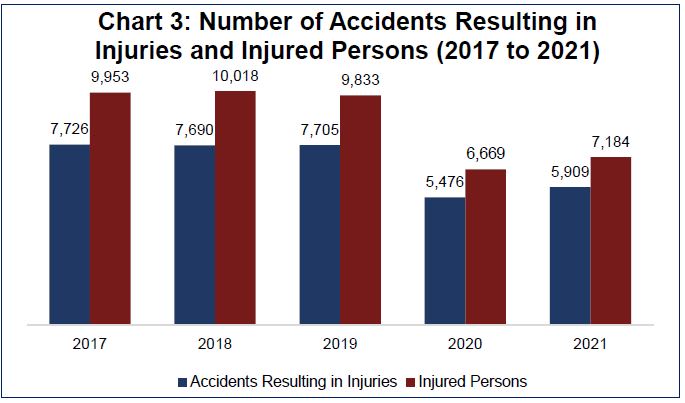 ELDERLY PEDESTRIANS AND MOTORCYCLISTS
SPF said that overall, there were fewer traffic accidents involving elderly pedestrians last year, with 202 such cases in 2021 compared with 234 cases in 2020.
Similarly, fewer elderly pedestrians were injured in traffic accidents last year - 189 in 2021 from 222 the previous year.
However, a total of 15 elderly pedestrians died in accidents last year, same as the year before, said SPF. Jaywalking accounted for about half of the fatal accidents involving elderly pedestrians, the police added.
There were 3,433 accidents involving motorcyclists last year, up from 3,180 in 2020.
A total of 3,659 motorcyclists and pillion riders were injured last year, while another 50 died.
MORE DRINK-DRIVING ACCIDENTS
While there were more drink-driving accidents last year - 153 cases in 2021 compared with 146 cases in the previous year - the number of these that were fatal fell to eight cases last year compared with 13 cases in 2020.
"The Traffic Police will continue to adopt a very tough enforcement stance against irresponsible driving," said SPF.
"Errant motorists who flout traffic rules and regulations such as red light running, speeding or drink-driving may be prosecuted in court. If grievous hurt or death is caused, motorists may face imprisonment and disqualification from driving."
RED LIGHT AND SPEEDING VIOLATIONS
The number of red light running violations fell to 44,607 cases in 2021, down 13.3 per cent from 51,459 cases in 2020.
However, this did not result in fewer red light running accidents, with 132 cases in 2021 compared with 119 cases in 2020.
While the number of speeding violations fell by 15 per cent to 139,277 cases in 2021, the number of speeding-related accidents increased by 28 per cent to 969 cases last year.